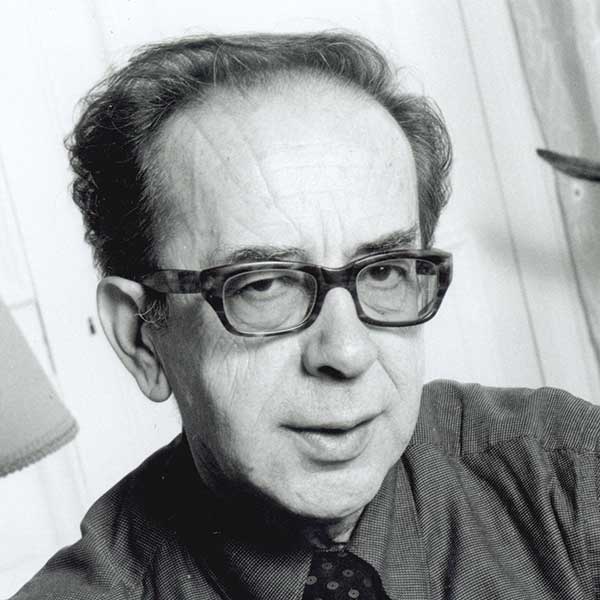 Born in 1936, Ismail Kadare is Albania's best-known poet and novelist. In 2005 he was awarded the inaugural Man Booker International Prize for "a body of work written by an author who has had a truly global impact." He is also the recipient of the 2009 Prince of Asturias Prize in Spain, and in 2015 he won the Jerusalem Prize for the Freedom of the Individual in Society. WLT published "The Blinding Order," an excerpt from Agamemnon's Daughter, in 2006 and has been reviewing Kadare's work since the publication of Le général de l'armée morte in 1970.
Kadare is a champion of international democracy and in 1990 went into political asylum in France. He has written, "I became familiar with literature before I knew freedom, so that it was literature that led me to liberty, not the other way around. Faith in literature and in the creative process brings protection. It generates antibodies that allow you to struggle against state terror." Kadare lives in Paris. He is often cited as a contender for the Nobel Prize in Literature.
Biographical information about the participating jurors who will choose the winner of the 2021 NSK Prize, along with their nominees, can be found under The Prizes > The NSK Prize tab.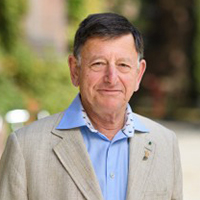 David Bellos is a professor of French and comparative literature as well as director of the Program in Translation & Intercultural Communication at Princeton University. Educated at Oxford, he has written biographies of Georges Perec and Jacques Tati that have been translated into many languages, and an introduction to translation studies, Is That A Fish in Your Ear? He has translated numerous authors from French (Perec, Vargas, Kadare, Simenon, Antelme, Fournel) and offers a new understanding of the extraordinary life and work of Romain Gary in Romain Gary: A Tall Story. His latest book is a study of Victor Hugo's masterpiece, Les Misérables.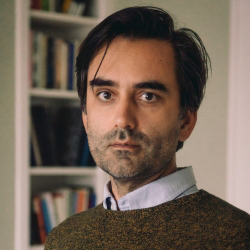 Dustin Condren is an assistant professor of Russian in the Department of Modern Languages, Literatures & Linguistics at the University of Oklahoma. His research focuses primarily on the literature and intellectual culture of the early Soviet period and the visual and physical forms (cinema, photography, painting, performance) that often frame them. His current book project analyzes six of Soviet filmmaker and theoretician Sergei Eisenstein's major articulated but unrealized film projects of the late 1920s and early 1930s, and uses their nonfilm archival remnants to both imagine their intended onscreen projection and to probe their failures for insight into the development of the director's—and the medium's—expressive and significative possibilities.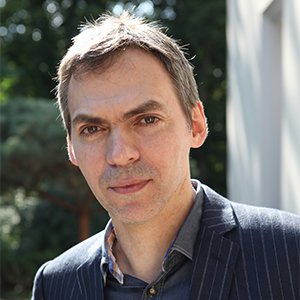 Peter Constantine is a professor and director of the Literary Translation Program at the University of Connecticut. His recent translations include works by Augustine, Rousseau, Machiavelli, and Tolstoy; he also translated Three Elegies for Kosovo, by Ismail Kadare. He is a Guggenheim Fellow and was awarded the PEN Translation Prize for Six Early Stories, by Thomas Mann, and the National Translation Award for The Undiscovered Chekhov. His essay "Desegregating Language: The New Afrikaans Crime Novel" appears in the summer 2020 issue of WLT, and he served on the 2008 Neustadt Prize jury.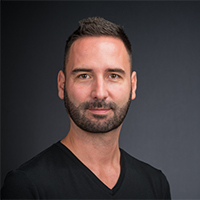 Fabrice Conte-Williamson is a director, actor, and theater educator, teaching courses in performance and theater history, dramatic literature, and criticism in the Theatre Arts Department at the University of Wisconsin–Parkside. He received an MFA from the University of Nice Sophia Antipolis as well as an MFA in directing and an interdisciplinary PhD from the University of Oklahoma's Helmerich School of Drama. His primary research focuses on postmodern French dramatic literature and performance theory, the role of literary myth in dramatic literature, and the development of multilingual and cross-cultural theater movements.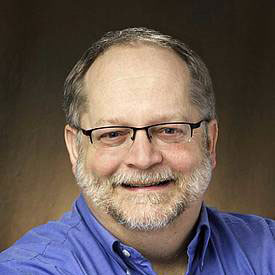 John K. Cox is a professor of history in the Department of History, Philosophy, and Religious Studies at North Dakota State University in Fargo. He received his undergraduate degree from Guilford College and earned his doctorate in East European History at Indiana University. The History of Serbia (2002), Slovenia: Evolving Loyalties (2005), and translations of more than a dozen book-length works by Danilo Kiš, Biljana Jovanović, Radina Vučetić, and Ivan Cankar are among his chief publications.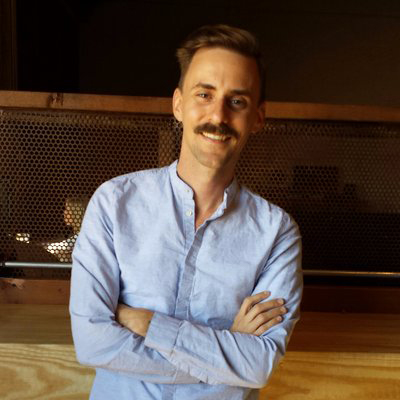 Will Evans is a publisher, translator, entrepreneur, and founder of Deep Vellum Publishing, a nonprofit indie book publisher dedicated to translating the world's best novels into English for American audiences. Evans also founded Deep Vellum Books in early 2016, a brick-and-mortar bookstore and cultural community center in Dallas's historic Deep Ellum neighborhood. Evans earned two bachelor of arts degrees from Emory University in history and Russian language and culture. He also received a master of arts in Russian culture from Duke University.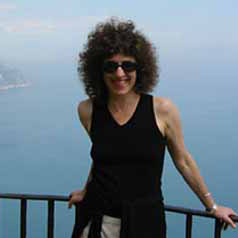 Ellen Greene is Joseph Paxton Presidential Professor of Classics at the University of Oklahoma. She received her PhD from UC Berkeley in 1992. Her research specialization is Greek and Roman lyric poetry, with an emphasis on issues in gender and sexuality. Her published books include Reading Sappho: Contemporary Approaches (1997), Re-Reading Sappho: Reception and Transmission (1997), The Erotics of Domination: Male Desire and the Mistress in Latin Poetry (1999), Women Poets in Ancient Greece and Rome (2005), Gendered Dynamics in Latin Love Poetry (with Ronnie Ancona) (2005), and The New Sappho on Old Age (with Marilyn Skinner) (2009). With Tara Welch, she is co-editing Oxford Readings in Propertius. She is also currently working on a book-length study of Sappho for Blackwell.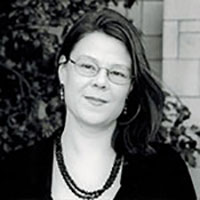 Emily D. Johnson is the Brian and Sandra O'Brien Presidential Professor and Professor of Russian in the Department of Modern Languages, Literatures & Linguistics at the University of Oklahoma. She also serves on the editorial board of World Literature Today. Her research interests include the Petersburg myth and text, Russian popular culture, and the documentary heritage of the Soviet labor camp system. For her latest book, Arsenii Formakov's Gulag Letters (Yale University Press, 2017), which she translated, edited, and introduced, Dr. Johnson received the 2018 AATSEEL Book Prize for best scholarly translation.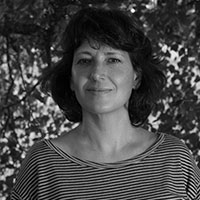 Kapka Kassabova is a writer of journeys and geographies. Her book of narrative nonfiction, Border (Granta/Graywolf, 2017), won the British Academy Al-Rodhan Prize, Saltire Book of the Year, Stanford-Dolman Book of the Year, and was shortlisted for the NBCC Award. Her latest book, To the Lake: A Balkan Journey of War and Peace (2020), was just published by Graywolf. Kapka grew up in Bulgaria, was educated in New Zealand, and now lives in the Highlands of Scotland.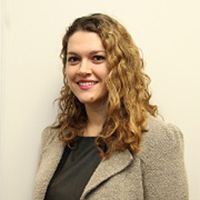 Ani Kokobobo is associate professor and chair of Slavic Languages & Literatures at the University of Kansas and editor of the Tolstoy Studies Journal. She received her PhD from Columbia University with a dissertation on the grotesque and the body in late Russian realism. She specializes in nineteenth-century Russian literature as well as Balkan modernism. In addition to working on individual authors like Tolstoy, Dostoevsky, Pushkin, Andrić, and Kadare, in her research she has also explored larger theoretical problems like representations of violence and the body in literature as well as the political significance of aesthetic styles and genres. She translated Kadare's Essays on World Literature (Restless Books, 2018).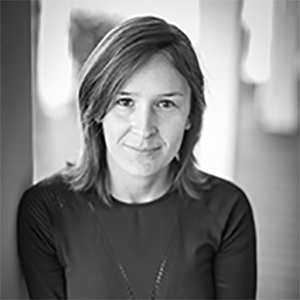 Poet and translator Alana Marie Levinson-LaBrosse serves as the director of Kashkul and the Slemani UNESCO City of Literature. She completed a PhD in Kurdish Studies from the University of Exeter on nineteenth–century Kurdish poetry. Handful of Salt (2016) and Dictionary of Midnight (2019) introduced the poetry of Kajal Ahmad and Abdulla Pashew, respectively, to an English-language audience. Her portfolio of Kurdish poetry appeared in the July 2018 issue of World Literature Today, and her translation of Hawre Khalid's "Hands" appear in the summer 2020 issue of WLT.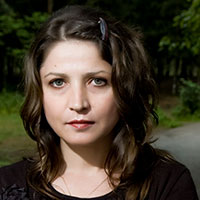 Born in Elbasan, Albania, Luljeta Lleshanaku is the author of eight poetry collections published in Albania, of which the following have been translated into English: Fresco: Selected Poems (2002); Child of Nature (2010); Haywire: New and Selected Poems (2011), shortlisted for the Corneliu M. Popescu Prize for European Poetry Translation; Negative Space (2018), which was shortlisted for the 2019 Griffin Award, 2019 PEN America Literary Award, 2019 BTBA, and won the English PEN Translates Award for 2017. Lleshanaku's work has also been translated into French, Spanish, German, Slovak, as well as other languages and has appeared in the pages of World Literature Today and other journals. She won the Crystal Vilenica Prize and has been awarded residencies and fellowships from the University of Iowa and the Black Mountain Institute. She is currently a lecturer at the MARUBI Film & Multimedia Academy.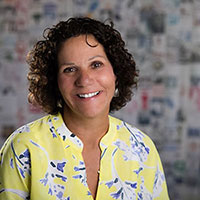 Kathy Neustadt lives in Denver and is a freelance field producer for ABC News. Before television, she worked in radio broadcasting in the mountains of Colorado for five years before going to work at KCNC-TV in Denver as a news writer. Kathy works extensively in not-for-profits in the Denver area. She is on the board of trustees at the Rose Community Foundation in Denver, current board chair of the Mizel Arts and Culture Center, and the former chair and longtime board member of the Staenberg-Loup Jewish Community Center. In 2012 Kathy endowed what is now the Neustadt JAAMM Festival, which features Jewish authors, speakers, music, and film at the JCC every fall. She attended the University of Oklahoma and graduated from the University of Denver with a degree in mass communications. She loves to ski and hike in the Rockies and has two children, Tess and Josh Hankin.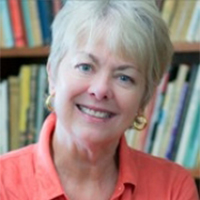 Susan Shaughnessy is an associate professor of performance and directing and the international programs coordinator for the OU School of Drama. An associate member of the Society of Stage Directors and Choreographers, she holds an MFA in directing from the University of New Orleans and has directed over a hundred productions nationally and internationally. Professor Shaughnessy is directing the English-language premiere of Kadare's Stormy Weather on Mount Olympus during the 2020 Neustadt Lit Fest.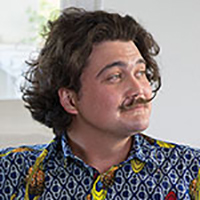 Poet David Shook's most recent book-length translations include Jorge Eduardo Eielson's Room in Rome and Pablo d'Ors's The Friend of the Desert. Their new verse collection, Atlas estelar, is forthcoming in 2020. Raised in Mexico City, they earned a BA at the University of Oklahoma and an MSt at Oxford University. In 2013 they founded the nonprofit publishing house Phoneme Media, which has since published over thirty books translated from twenty-six different languages, including the first ever literary translations from languages like Lingala and Uyghur.