Winner of the 2020 Neustadt International Prize for Literature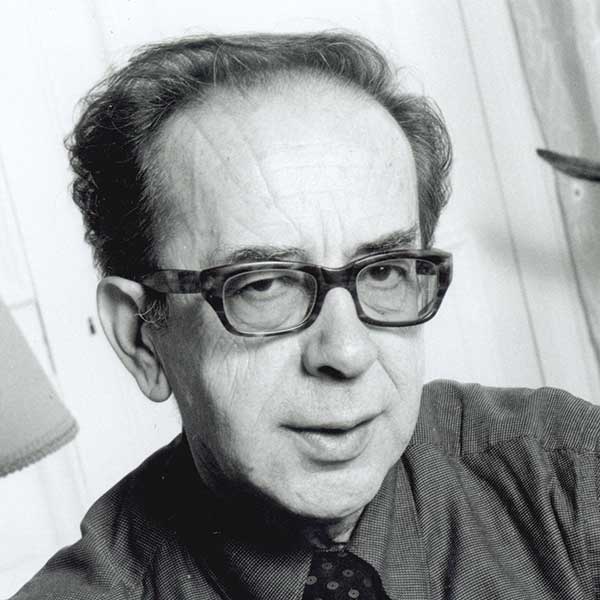 Neustadt Prize Winner Ismail Kadare / Photo by J. Foley
Born in 1936, Ismail Kadare is Albania's best-known poet and novelist. In 2005 he was awarded the inaugural Man Booker International Prize for "a body of work written by an author who has had a truly global impact." He is also the recipient of the 2009 Prince of Asturias Prize in Spain, and in 2015 he won the Jerusalem Prize for the Freedom of the Individual in Society. WLT published "The Blinding Order," an excerpt from Agamemnon's Daughter, in 2006 and has been reviewing Kadare's work since the publication of Le général de l'armée morte in 1970.
Kadare is a champion of international democracy and in 1990 went into political asylum in France. He has written, "I became familiar with literature before I knew freedom, so that it was literature that led me to liberty, not the other way around. Faith in literature and in the creative process brings protection. It generates antibodies that allow you to struggle against state terror." Kadare lives in Paris. He is often cited as a contender for the Nobel Prize in Literature.
"Kadare is the successor of Franz Kafka. No one since Kafka has delved into the infernal mechanism of totalitarian power and its impact on the human soul in as much hypnotic depth as Kadare. Having lived in just such a surveillance state for the first decades of his life – he was born in Albania, a hermetically sealed communist state until 1991 where, under dictator Enver Hoxha, labor camp sentences and executions of dissenters were routine – writing was the only form of resistance available to him, because it was the only form of truth-telling that could survive – though not always in print. He emigrated to France in the 1990s, when the country's borders opened." – Kapka Kassabova, Kadare's nominating juror
The Neustadt jury read Broken April as the representative text of Kadare's work.
| | |
| --- | --- |
| | |
| Jurors | Finalist |
| Anna Badkhen (Russia/US) | Eduardo Halfón (Guatemala) |
| Kapka Kassabova (Bulgaria/Scotland) | Ismail Kadare (Albania/France) |
| Joseph Legaspi (Philippines/US) | Jessica Hagedorn (Philippines) |
| Philip Metres (US) | Sahar Khalifeh (Palestine) |
| Dunya Mikhail (Iraq/US) | Jorie Graham (US) |
| André Naffis-Sahely (Iran/Italy/US) | Abdellatif Laâbi (Algeria) |
| Vi Khi Nao (Vietnam/US) | Hoa Nguyen (Vietnam/US) |
| Felipe Restrepo Pombo (Colombia) | Emmanuel Carrère (France) |
| Katherena Vermette (Canada) | Lee Maracle (Canada) |