Winner of the 2011 NSK Neustadt Prize for Children's Literature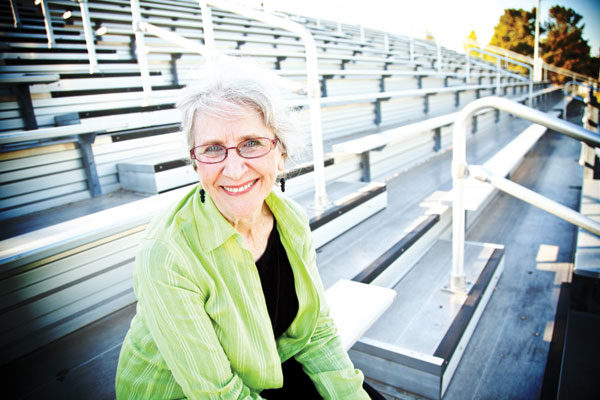 "If you ever want to connect or reconnect with what it was like to view the world with a child's sense of wonder, just read one of Virginia Euwer Wolff's books."—Nancy Barcelo
Virginia Euwer Wolff (b. 1937) was born in Oregon. She lived in Portland with her family, who owned an apple orchard. In 1945, she began violin lessons, which fermented a love of music that still exists to this day. After graduating from Smith College, she taught school, reared two children, and attended graduate school in four states before beginning to write for young readers in her mid‐forties. Her first book was published in 1998, Probably Still Nick Swanson, about a special-needs child who desperately wants to be 'normal.' In 1993, Wolff published the first book of the Make Lemonade trilogy, which follow the coming-of-age years of Verna LaVaughn, whose life changes at only fourteen years of age when she takes a job babysitting the two adorable (and sticky) children of an unwed teenage mother.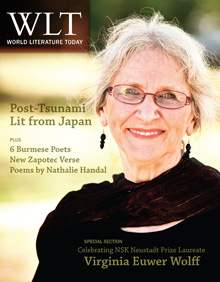 Suzanne Fisher Staples, the juror who nominated Wolff for the award, noted that "Wolff has a level of excellence in her use of pitchperfect language, form, and imagery that is unique and fitting to each story, [in] novels that move readers with the grace of acceptance and forgiveness, the luminosity of hope."
Wolff's children's titles also include The Mozart Season (1991), Bat 6 (1998), True Believer(2001), and This Full House (2009). True Believer, the second book in the Make Lemonadeseries, was awarded the National Book Award in 2001. Additionally, The Mozart Season, about a twelve-year-old violinist, received the Children's Literature Association Phoeniz Award in 2011.
Click here to visit Virginia Euwer Wolff's personal website.
NSK NEUSTADT PRIZE 2011

JURORS
FINALISTS
Tobin Anderson
Mordicai Gerstein
Rita Auerbach
Jacqueline Woodson
Adèle Geras
Anne Fine
Seth Lerer
Brian Selznick
Eva Mitnick
Christopher Paul Curtis
Jim Murphy
David Macaulay
Masha Rudman
Jacqueline Woodson
Suzanne Fisher Staples
Virginia Euwer Wolff
 
 
"These are the two central concerns in literature for young readers: the moments of life-shaping decisions, and the secrets that the world seems to want to prevent the children from finding out about."
—Virginia Euwer Wolff (USA), 2011 NSK Neustadt Laureate, "A Case of Time-Release Insight," WLT 86, no. 1 (January 2012)