Winner of the NSK Neustadt Prize for Children's Literature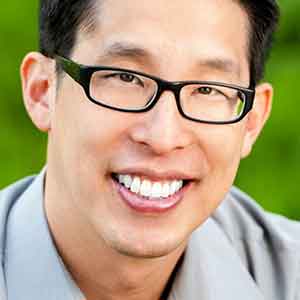 Gene Luen Yang's American Born Chinese was the first graphic novel to be nominated for a National Book Award and the first to win the American Library Association's Printz Award.
In 2013, Boxers & Saints, his two-volume graphic novel about the Boxer Rebellion, was nominated for a National Book Award and won the Los Angeles Times Book Prize. In 2016, the Library of Congress, Every Child a Reader and the Children's Book Council appointed Yang the National Ambassador for Young People's Literature, and he was a three-time honoree for the 2021 Eisner Awards.
Trung Le Nguyen, an award-winning comics writer and artist, nominated Yang for the NSK Prize and chose his graphic novel American Born Chinese as the representative text for the jury to read.
"American Born Chinese deftly handles issues of immigration [and] internalized racism" as if believing "in the capacity for very young readers to synthesize disparate and complicated modes of written communication," Nguyen wrote in his nominating statement.