Winner of the 2009 NSK Neustadt Prize for Children's Literature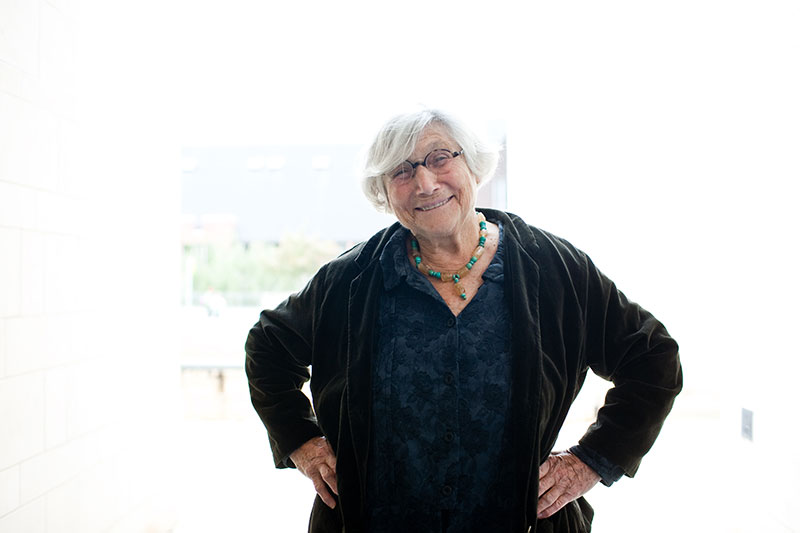 "For Williams, writing begins and ends with being immersed in the human condition, and out of the world springs the text, refined by craft and discipline."—Daniel Simon, WLT March 2010
Vera B. Williams (b. 1927) was born in California, but moved to New York City when she was a young child. It was there that she tailored her love of the arts, studying dance, acting, and painting. She attended Black Mountain Arts College in North Carolina, where she studied graphic arts. Her career as an author/illustrator began in 1975 with her first published illustrations in Remy Charlip's Hooray for Me! Since that first publication, Williams has authored/illustrated more sixteen books for young children. Alongside her prolific career as a writer and illustrator, Williams has also raised three children, founded a school, run a bakery, made a 500-mile canoe trip on the Yukon River, worked as a community activist, and spent a month in a federal penitentiary as a result of her presence in a women's peaceful blockade of the Pentagon.
Virginia Euwer Wolff, who nominated Williams for the NSK Prize (and who would win the NSK Prize herself in 2011), noted that "Williams has produced heartening, empathic books for children, each containing some carefully tuned surprise, in word or picture or both. She carries this playful impulse, along with her deeply ingrained social conscience, into her illustrations in watercolor, gouache, marker and colored pencil, and her books are refreshing, energetic and gentle."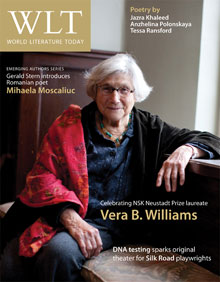 Williams has illustrated three books to date: Hooray for Me! by Remy Charlip (1975), Long Walks and Intimate Talks by Grace Paley (1991), and Home: A Collaboration of Thirty Authors & Illustrators (1996). Her author credits include the titles It's a Gingerbread House(1978), A Chair for My Mother (1982), My Mother, Leah and George Sand (1986), Scooter(1993), Amber Was Brave, Essie Was Smart (2001), and most recently A Chair for Always(2009).
In addition to her NSK Award, Williams' books have received many awards. A Chair for My Mother was awarded the Boston Globe-Horn Book Award and the Caldecott Honor in 1983."More, More, More" Said the Baby (1990) also received a Caldecott Honor in 1991. In 2004, Williams was nominated for the Hans Christian Andersen Illustrator Award.
NSK NEUSTADT PRIZE 2009

JURORS
FINALISTS
Joni Richards Bodart
Walter Dean Myers
Karleen Bradford
Martha Brooks
Beverley Naidoo
Jamila Gavin
Susan Patron
Peter Sís
Eric Rohmann
Philip Pullman
Judith Saltman
Aidan Chambers
Gary Schmidt
Russell Freedman
Isabel Schon
Pam Muñoz Ryan
Virginia Euwer Wolff
Vera B. Williams
"I have wondered if I could write a book with a bleak ending; that is tragedy unredeemed by hope. Such is the picture book Rose Blanche, which tells the story of a child regularly bringing food to the concentration camp fence. She is ultimately shot, which ends that story. It is a beautiful and serious attempt to present the tragic side of heroism to young children. But is it a betrayal of an artist's obligations to childhood? Perhaps figuring out how to tell of the truly awful is what a writer and illustrator owes her child readers."
—Vera B. Williams (USA), 2009 NSK Neustadt Laureate, "The Reading Child Inside This Writer," WLT 84, no. 2 (March 2010)