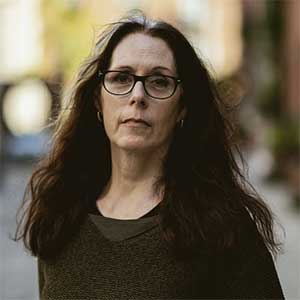 Laurie Halse Anderson is a New York Times best-selling author whose writing spans young readers, teens, and adults. Combined, her books have sold more than eight million copies. Her new book, Shout, a memoir-in-verse about surviving sexual assault at the age of thirteen and a manifesta for the #MeToo era, has received widespread critical acclaim and was her eighth New York Times best-selling book.
Two of her novels, Speak and Chains, were National Book Award finalists, and Chains was shortlisted for the prestigious Carnegie Medal in the United Kingdom. Anderson has been nominated for Sweden's Astrid Lindgren Memorial Award three times. Anderson was selected by the American Library Association for the Margaret A. Edwards Award and has been honored for her battles for intellectual freedom by the National Coalition Against Censorship and the National Council of Teachers of English.
In addition to combating censorship, Anderson regularly speaks about the need for diversity in publishing and is a member of RAINN's National Leadership Council. She lives in Philadelphia, where she enjoys cheesesteaks while she writes. Nominated by Adib Khorram / Representative text: Shout
Eric Gansworth, Sˑha-weñ na-saeˀ (Onondaga, Eel Clan), is a writer and visual artist who was born and raised at the Tuscarora Nation. His books include the novels Mending Skins (Pen Oakland Award) and Extra Indians (American Book Award, NAISA Book of the Year); the young adult novels Give Me Some Truth, and If I Ever Get Out of Here (for which he also recorded audiobooks), and the collection of poems and paintings A Half-Life of Cardio-Pulmonary Function. His play, Re-Creation Story, was selected for the Public Theater's Native Theater Festival. He is a professor of English and Lowery Writer-in-Residence at Canisius College in Buffalo, New York. In 2016 he was an NEH Distinguished Visiting Professor at Colgate University. He was selected for inclusion in LIT CITY, a public arts project featuring banners of fifteen writers celebrating Buffalo's Literary Legacy along Washington Street, Buffalo's "Literary Corridor." As a visual artist, he has had solo exhibitions at the Castellani Museum, Colgate University, Bright Hill Center, Westfield State University, and SUNY Oneonta. Some work is on long-term loan to the Iroquois Indian Museum. His work has been supported by the National Book Critics Circle, the Lannan Foundation, the Saltonstall Foundation, the New York Foundation for the Arts, the National Endowment for the Humanities, the Arne Nixon Center, the Virginia Piper Center, and the Seaside Institute, among other institutions. His work has appeared in Poetry, Kenyon Review, Cream City Review, Boston Review, Provincetown Arts, Shenandoah, Third Coast, Many Mountains Moving, among other journals, and has been widely anthologized. Nominated by Tanaya Winder / Representative text: Give Me Some Truth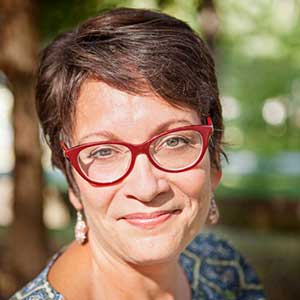 Meg Medina is an award-winning and New York Times best-selling author who writes picture books as well as middle grade and young adult fiction. Her works have been called "heartbreaking," "lyrical," and "must-haves for every collection." Her titles include:
Merci Suárez Changes Gears, 2019 John Newbery Medal winner and 2019 Charlotte Huck Honor Book
Burn Baby Burn, longlisted for the 2016 National Book Award, shortlisted for the Kirkus Prize, and a finalist for the Los Angeles Times Book Prize

Yaqui Delgado Wants to Kick Your Ass, winner of the 2014 Pura Belpré Author Award

The Girl Who Could Silence the Wind, a 2012 Bank Street College Best Children's Book of the Year

Mango, Abuela, and Me, a 2016 Pura Belpré Author Honor Book

Tía Isa Wants a Car, winner of the 2012 Ezra Jack Keats New Writers Award
When she's not writing, Medina works on community projects that support girls, Latino youth, and/or literacy. She serves on the National Board of Advisors for the Society of Children's Book Writers and Illustrators, the advisory board for We Need Diverse Books, and is a faculty member of Hamline University's master of fine arts in children's literature. She lives with her family in Richmond, Virginia. Nominated by Cynthia Weill / Representative text: Merci Suárez Changes Gears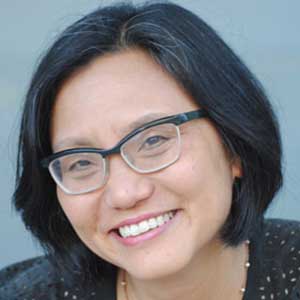 Linda Sue Park is the author of many books for young readers, including the 2002 Newbery Medal winner A Single Shard and the New York Times bestseller A Long Walk to Water. Her most recent title is Prairie Lotus, a historical fiction middle-grade novel. When she's not writing, speaking, teaching, or caregiving for her two grandchildren, she spends most of her time on equity/inclusion work for We Need Diverse Books and the Society of Children's Books Writers and Illustrators. She is also on the advisory board of the Rabbit hOle national children's literature museum project.
Park has served as a panelist for several awards and grants, including the Kirkus Prize, the National Book Award, the PEN Naylor grant, and the SCBWI Golden Kite Award. In her travels to promote reading and writing, she has visited more than thirty countries and forty-nine states. Park knows very well that she will never be able to read every great book ever written, but she keeps trying anyway. Nominated by Janet Wong / Representative text: Prairie Lotus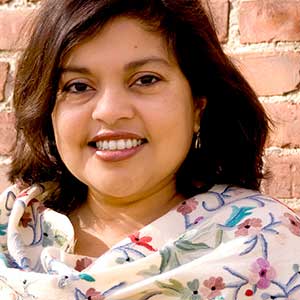 Mitali Perkins has written many books for young readers, including Between Us and Abuela (2020 Charlotte Huck Honor Book), Forward Me Back to You (SLJ and Kirkus Best YA Books of 2019), You Bring the Distant Near (nominated for a National Book Award, six starred reviews), and Rickshaw Girl (adapted into a film by Sleeperwave Productions), all of which explore crossing different kinds of borders. Perkins also writes about light topics like poverty, immigration, child soldiers, microcredit, and human trafficking, thanks to living overseas for many years and studying political science at Stanford and public policy at UC Berkeley. Her goal in fiction is to make readers laugh or cry, preferably both, as long as their hearts are widening. She lives and writes in the East Bay. Nominated by Tanita S. Davis / Representative text: You Bring the Distant Near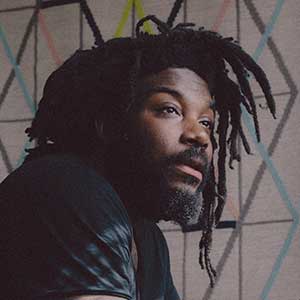 Jason Reynolds is the New York Times best-selling author of All American Boys, the Track series, Long Way Down, For Everyone, and Miles Morales-Spiderman. He writes novels and poetry for young adult and middle-grade audiences, including Ghost, a National Book Award Finalist for Young People's Literature.
Born in Washington, DC, and raised in neighboring Oxon Hill, Maryland, Reynolds found inspiration in rap to begin writing poetry at nine years old. He focused on poetry for approximately the next two decades, only reading a novel cover to cover for the first time at age seventeen and publishing several poetry collections before he published his own first novel, When I Was the Greatest, in 2014. He won the Coretta Scott King / John Steptoe Award for New Talent for this first work of prose, and seven more novels followed in the next four years, including Ghost (2016) and two more books in what became his New York Times best-selling Track series, Patina (2017) and Sunny (2018); As Brave as You (2016), winner of the 2016 Kirkus Prize, the 2017 NAACP Image Award for Outstanding Literary Work for Youth/Teen, and the 2017 Schneider Family Book Award; and a Marvel Comics novel called Miles Morales: Spider-Man (2017).
Reynolds returned to poetry with Long Way Down (2017), a novel in verse that was named a Newbery Honor book, a Printz Honor Book, and best young adult work by the Mystery Writers of America's Edgar Awards. Nominated by Randy Ribay / Representative text: Long Way Down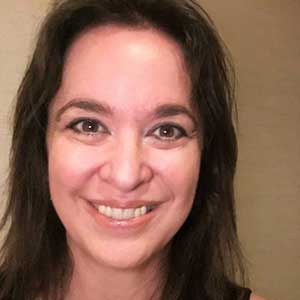 Cynthia Leitich Smith is a New York Times and Publishers Weekly best-selling YA author of the Tantalize series and Feral trilogy. Her debut picture book, Jingle Dancer, illustrated by Cornelius Van Wright and Ying-Hwa Hu, is widely considered a modern classic. She was named Writer of the Year by Wordcraft Circle of Native Writers and Storytellers for Rain Is Not My Indian Name and won the American Indian Youth Literature Award for Young Adult Books for Hearts Unbroken, which also was named to YALSA's Amelia Bloomer list and received the Foreword Reviews Silver Medal in Young Adult Fiction. Forthcoming, Cynthia looks forward to the release of her middle-grade anthology Ancestor Approved: Intertribal Stories For Kids and The Blue Stars middle-grade graphic novel series, co-authored by Kekla Magoon and illustrated by Molly Murakami. In addition, Cynthia is the author-curator of Heartdrum, an imprint of HarperCollins Children's Books, which will launch its first list in winter 2021. Cynthia lives in Austin, Texas, and is a citizen of the Muscogee Creek Nation. The Austin chapter of SCBWI has instituted the Cynthia Leitich Smith Mentor Award in her honor. She also serves on the faculty of the Vermont College of Fine Arts MFA program in writing for children and young adults and leads the annual We Need Diverse Books Native Writing Intensive. Cynthia holds a bachelor's degree in journalism from the University of Kansas and a JD from the University of Michigan Law School in Ann Arbor. She studied law abroad at Paris-Sorbonne University. Nominated by Monica Brown / Representative text: Hearts Unbroken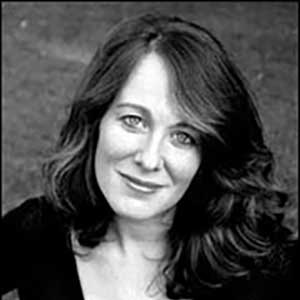 Laurel Snyder is the author of six novels for children: Orphan Island, Bigger than a Bread Box, Penny Dreadful, Any Which Wall, Up and Down the Scratchy Mountains OR The Search for a Suitable Princess, and Seven Stories Up. She has also written many picture books, including Charlie and Mouse, The Forever Garden, The King of Too Many Things, Swan: The Life and Dance of Anna Pavlova, Inside the Slidy Diner, Good night, laila tov, Nosh, Schlep, Schluff, The Longest Night, Camp Wonderful Wild, and Baxter, the Pig Who Wanted to Be Kosher.
In addition to her books for children, Snyder has written two books of poems, Daphne & Jim: a choose-your-own-adventure biography in verse (2005) and The Myth of the Simple Machines (2007). She also edited an anthology of nonfiction, Half/Life: Jew-ish Tales from Interfaith Homes (2006) A graduate of the Iowa Writers' Workshop and a former Michener-Engle Fellow, Snyder has published work in the New York Times, Boston Globe, Utne Reader, Chicago Sun-Times, The Revealer, Salon, Iowa Review, American Letters and Commentary, and elsewhere. She is an occasional commentator for NPR's All Things Considered, and she teaches in the MFAC program at Hamline University and also in the creative writing department at Emory University.
A Baltimore native, Snyder now lives in Atlanta with her family. Nominated by Jonathan Auxier / Representative text: Orphan Island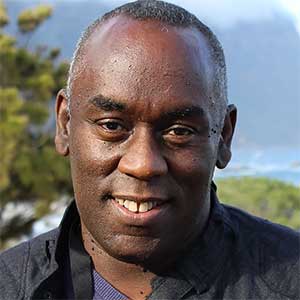 Born on January 3, 1963, in London to immigrant Jamaican parents, Alex Wheatle spent most of his childhood in the notorious Shirley Oaks children's home twenty miles south of London, where he endured verbal, physical, and sexual abuse. He spent many lonely hours reading comics like The Beano, Whizzer, and Chips and Shoot! In his mid-teens he was a founding member of the Crucial Rocker sound system, where he wrote lyrics about Brixton life for performances in community halls, youth clubs, house parties, and blues dances. A few years later he took part in the Brixton Riots and ended up in prison for a short time. It was there his life turned around when a cellmate, an avid reader, introduced him to writers like C.L.R. James, Richard Wright, and Chester Himes. Reading became everything to Wheatle and progressed to writing.
His first novel, Brixton Rock, was published to critical acclaim, including the London Arts Board New Writers Award, in 1999. Since then, he's written numerous general fiction novels. He eventually switched to writing young adult and has six published so far: Liccle Bit, Crongton Knights, Straight Outta Crongton, Home Girl, Kerb Stain Boys (novella), and Cane Warriors. His honors include a Member of the Order of the British Empire in 2008 for services to literature and his work supporting young people from disadvantaged backgrounds. In addition, Crongton Knights was awarded the Guardian Children's Fiction Award and the Renaissance What Kids Are Reading Award. The Crongton Trilogy (Liccle Bit, Crongton Knights, and Straight Outta Crongton) has also been long- and shortlisted for many other accolades such as the Carnegie Medal. Furthermore, Crongton Knights is now a successful play and in development for TV. Nominated by Sonia Patel / Representative text: Straight Outta Crongton