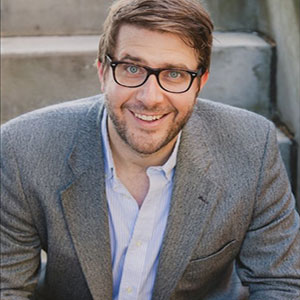 Jonathan Auxier (b. 1981, Vancouver) is a NYT best-selling author of strange stories for strange children. His first novel, Peter Nimble and His Fantastic Eyes, was an ABA New Voices pick and a BookPage Magazine "Best Book" of 2011. His best-selling Night Gardener is a Junior Library Guild selection, an ABA IndieNext pick, an Amazon Editor's Pick of the Month, and winner of the TD Book Prize and ILA Book Award. His latest novel, Sweep, received six starred reviews as well as the Governor General's Award, Charlotte Huck Award, and Sydney Taylor Award. Jonathan was raised in Vancouver and now lives in Pittsburgh, where he teaches literature and creative writing.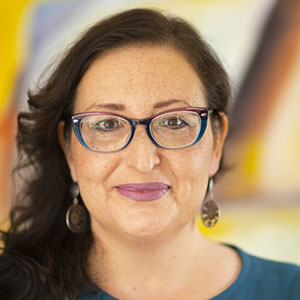 Monica Brown is the author of the Lola Levine chapter book series, Sarai chapter book series, and many award-winning picture books, including Waiting for the Biblioburro (illus. John Parra), Marisol McDonald Doesn't Match / Marisol McDonald no combina (illus. Sara Palacios), and Maya's Blanket / La manta de Maya (illus. David Diaz). Her picture book biographies include Tito Puente: Mambo King / Tito Puente: Rey del mambo (illus. Rafael López) and Pablo Neruda: Poet of the People (illus. Julie Paschikas). Her latest picture book, Frida Kahlo and Her Animalitos (illus. John Parra), was named a New York Times Best Illustrated Book of 2017 and 2018 Pura Belpré Honor for Illustration. Monica's books have received multiple starred reviews, Pura Belpré Honors, Américas Awards, as well as an NCTE Orbis Pictus Honor for best nonfiction and the Christopher Award, among many others. Her books are inspired by her Peruvian and Jewish heritage and desire to bring diverse stories to children. She is a professor of English at Northern Arizona University.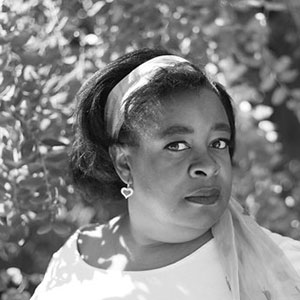 Tanita S. Davis was nominated for an NAACP Image Award for Mare's War, which was a Coretta Scott King Honor Book. Her most recent novel, Happy Families, was praised by Kirkus Reviews as "warmly drawn; a valuable conversation-starter." Tanita was a foster sister from the age of nine until she graduated from college, when her parents adopted the last two babies, and retired. A native San Franciscan, Tanita currently lives in Northern California with David Macknet and a houseful of books.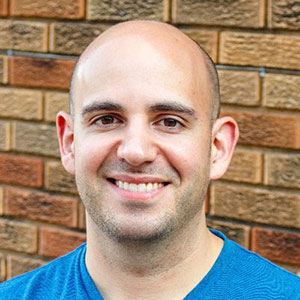 Adib Khorram is an author, graphic designer, and tea enthusiast. Iranian American, he was born and raised in Kansas City, Missouri. A theater kid in high school, he went on to study design and technical theater at Southern Illinois University, Edwardsville, with an emphasis in lighting design. He later attended one year of film school in Vancouver, BC. He returned to Kansas City after school and has worked in the event production industry ever since. His first novel, Darius the Great Is Not Okay, was published in 2018 by Dial Books for Young Readers, an imprint of Penguin Random House, and won YALSA's William C. Morris Award for Best Debut Author Writing for Teens and the Asian/Pacific American Literature Association's Young Adult Award.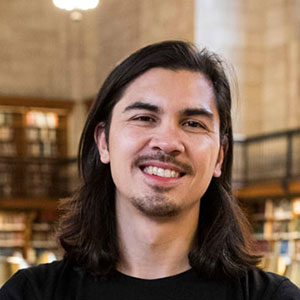 Randy Ribay was born in the Philippines and raised in the Midwest. He's the author of After the Shot Drops and An Infinite Number of Parallel Universes. His latest book, Patron Saints of Nothing, is a powerful coming-of-age story about grief, guilt, and the risks a Filipino-American teenager takes to uncover the truth about his cousin's murder. It has received five-starred reviews and was selected as a National Book Award finalist. Randy earned his BA in English literature from the University of Colorado at Boulder and his master's degree in language and literacy from Harvard Graduate School of Education. He currently lives in the San Francisco Bay Area with his wife and teaches high school English.
Sonia Patel writes out of her experience as a first-generation Indian-American born in New York and raised in Hawaii, an experience lushly and brilliantly explored in her debut novel, Rani Patel in Full Effect. Rani was a finalist for the Morris Award, received four-starred reviews from trade magazines, and was listed on YALSA's Best Fiction for Young Adults and Kirkus Reviews' Best Teen Books of 2016. Her YA novels Jaya and Rasa: A Love Story and Bloody Seoul both received the In the Margins Book Award. As a child and adolescent psychiatrist, Patel trained at Stanford University and the University of Hawaii, and has spent over fifteen years providing individual and family psychotherapy to children, adolescents, and their families. She lives in Honolulu with her husband, two teens, and dog.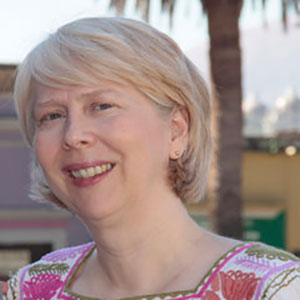 Cynthia Weill is director of the Center for Children's Literature at the Bank Street College of Education. She is trained as an art historian and has worked as an educator and in humanitarian assistance. She holds a doctorate from Teachers College, Columbia University. She completed her dissertation work in Oaxaca, Mexico where she worked closely with artisans to collaboratively develop a series of bilingual children's books. Her publications include Ten Mice for Tet (Chronicle) and the First Concepts in Mexican Folk Art Series (Cinco Puntos Press) as well as academic articles on education and the arts.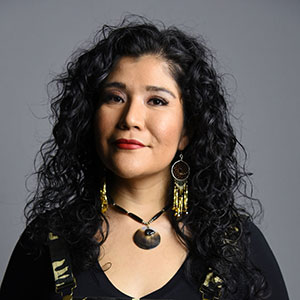 Poet, writer, and educator Tanaya Winder is an enrolled member of the Duckwater Shoshone Tribe and has ancestors from the Southern Ute, Pyramid Lake Paiute, Navajo, and Black tribes. She grew up on the Southern Ute reservation in Ignacio, Colorado, and earned her BA at Stanford and an MFA from the University of New Mexico. Winder's collections of poetry include Words Like Love (2015) and Why Storms are Named After People and Bullets Remain Nameless (2017). Poetic Theater Productions performed a suite of Winder's poems as Love in a Time of Blood Quantum, and she won an Orlando Prize in poetry from the A Room of Her Own Foundation. Winder cofounded As/Us, an online journal devoted to writers of color; cofounded the traveling exhibit Sing Our Rivers Red to raise awareness of missing and murdered indigenous women; and founded Dream Warriors Management, a company that manages indigenous artists. The National Center for American Indian Enterprise Development named her one of "40 Under 40" emerging American Indian leaders, and she was a 2017 First Peoples Fund Artists in Business Leadership fellow. Winder lectures and teaches widely and is the director of the Upward Bound Program at the University of Colorado.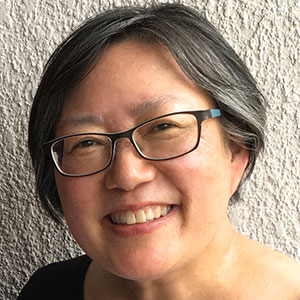 Janet Wong is a graduate of Yale Law School and a former lawyer who switched careers to become a children's author. Her dramatic career change has been featured on the Oprah Winfrey Show, CNN's Paula Zahn Show, and Radical Sabbatical. She is the author of more than thirty books for children and teens on a wide variety of subjects, including identity (A Suitcase of Seaweed & MORE), writing and revision (You Have to Write), diversity and community (Apple Pie 4th of July), peer pressure (Me and Rolly Maloo), chess (Alex and the Wednesday Chess Club), and yoga (Twist: Yoga Poems). A frequent featured speaker at literacy conferences, Wong has served as a member of several national committees, including the NCTE Poetry Committee and the ILA Notable Books for a Global Society committee. Together with Sylvia Vardell, she is the co-creator of The Poetry Friday Anthology series published by Pomelo Books.