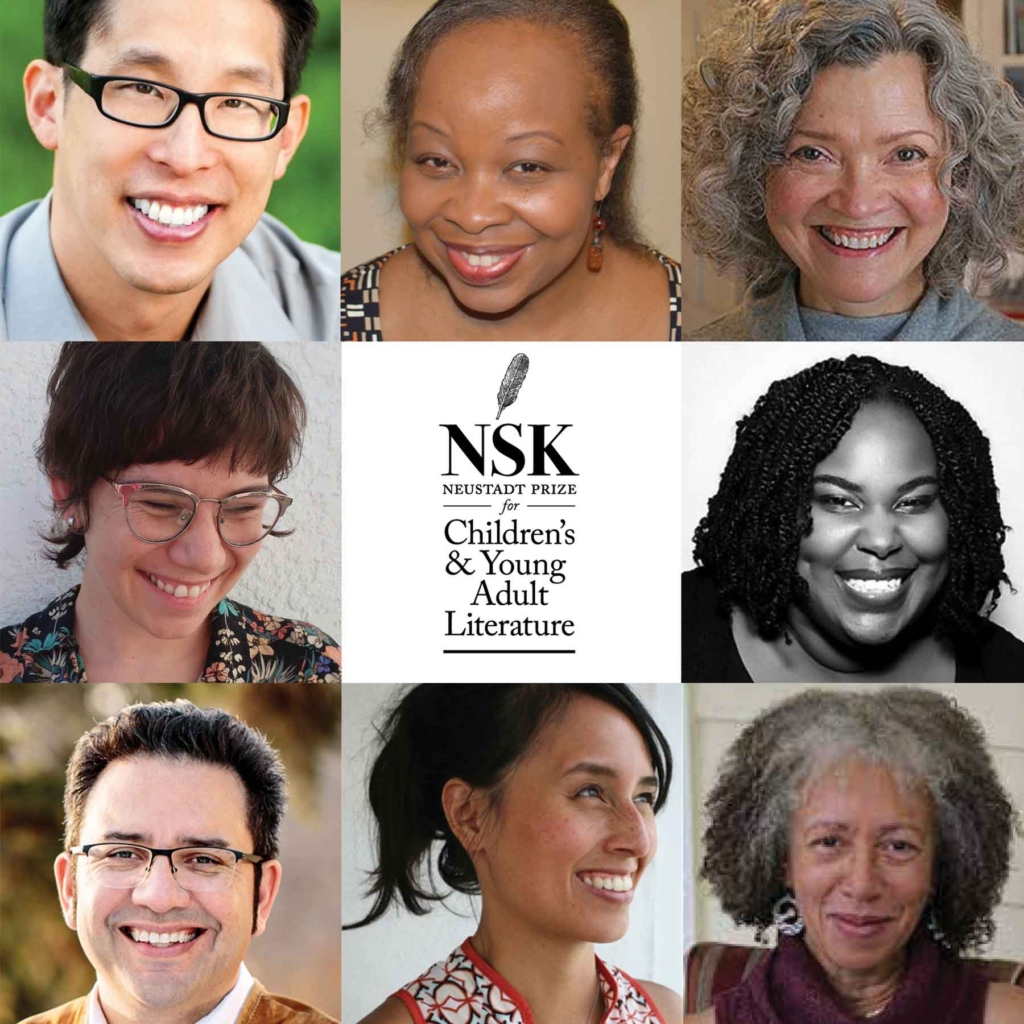 NORMAN, OKLA. (Monday, June 27, 2022) – Finalists for the 2023 NSK Neustadt Prize for Children's and Young Adult Literature, sponsored by World Literature Today, were announced today at the University of Oklahoma. The NSK Prize is the most prestigious international children's and young adult literary award given in the United States. A distinguished jury of writers and artists selects the shortlist based on literary and artistic merit, either over a lifetime or in a single publication, as well as having an ongoing, positive impact on children's or young adult literature.
The NSK Prize is one of the indispensable awards given in world literature. In heralding the list for its excellence, Robert Con Davis-Undiano, executive director of World Literature Today, stated: "The NSK Prize continues to recognize the best of emerging writers." He noted that "this prize is still one of the reliable indicators of what's unfolding in children's and young adult literature."
The finalists for the 2023 NSK Prize are:
・Barbara McClintock
・Molly Ostertag
・LeUyen Pham
・Richard Van Camp
・Renée Watson
・Carole Boston Weatherford
・Rita Williams-Garcia
・Gene Luen Yang
The 2023 prizewinner will be announced on Oct. 25, the second night of the 2022 Neustadt Lit Fest, which runs Oct. 24–26. Hosted at the University of Oklahoma in Norman each fall, the Neustadt Lit Fest is a three-day event featuring performing arts — music, art, dance or drama — that capture the winning writer's culture. There are also roundtable discussions of literary trends and the cultural contexts of the winner's work. At the 2023 festival, the recipient will receive $35,000, a silver medallion and a certificate.
Biographical information for the candidates — along with the names of the nominating jurors — can be found here.
The NSK Prize was first awarded in 2003 to Newbery Medal winner Mildred D. Taylor. Other notable winners include National Book Award recipients Katherine Paterson (2007) and Virginia Euwer Wolff (2011), Naomi Shihab Nye (2013), and Marilyn Nelson (2017), winner of the Poetry Society of America's Frost Medal. Last year's NSK Prize went to Muscogee writer Cynthia Leitich Smith.
The NSK Prize is given in alternating years with the Neustadt International Prize for Literature. The 2022 Neustadt Prize winner is Senegalese writer Boubacar Boris Diop, who will be recognized at the 2022 Neustadt Lit Fest.
###
PHOTO CREDIT: (c) Rama, Cc-by-sa-2.0-fr