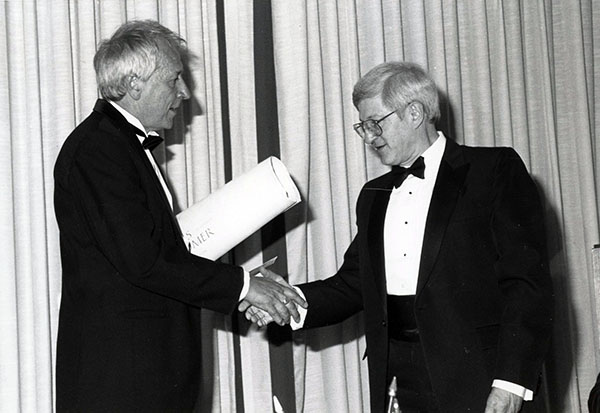 Neustadt in the News
We were saddened to hear Tomas Tranströmer passed away last week at age 83. Tranströmer received the Neustadt Prize twenty-five years ago. Read his poem "Oklahoma" and his acceptance speech for the prize in this tribute.
NSK prizewinner Naomi Shihab Nye praises the Johnson County Library: "I don't think I've ever seen a more ambitious project, where a library reaches out to so many schools, so many students, so many artists and poets and says share with us, share with all of us, share with all the people who aren't even here tonight and will read your work in Elementia."
Poet and Scholar Astrid Ivar passed away last month. She and her husband, Ivar Ivask, inaugurated the Books Abroad International Prize for Literature, which then turned into the Neustadt International Prize for Literature. Read our tribute for her on our blog.
Lit Prizes
The Independent Bookshop Week awards shortlist for 2015 was announced. It included 24 books from Jacqueline Wilson, David Almond, Kate Saunders, and more competing for the best children's book and best picture book. Read the full list here.
The director of the London Short-Story Festival, Paul McVeigh, weighs in on turning literature into a live event and why he finds the prospect thrilling.
Fun Finds and Inspiration
April marks the start of National Poetry Month! You can follow the hashtag #npm15 to see poetry-related posts online.