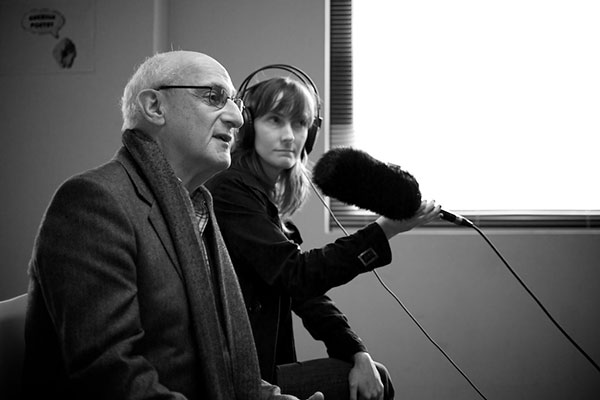 So many celebrations of past Neustadt jurors and laureates this year! Especially highlighted this week was David Malouf's 80th birthday. He was the Neustadt laureate in 2000 and is widely considered and celebrated as one of the most influential and important authors in contemporary Australian literature.
Neustadt in the News
Rabih Alameddine, a Neustadt juror from 2011, recently published his new novel, An Unnecessary Woman. He sat down with Guernica to talk about the book and more.
A new poetry project called Poet-to-Poet aims to connect published poets with school-aged children and get them talking about poetry. 2013 NSK laureate Naomi Shihab Nye is one of the participants and reads her poem "Valentine for Ernest Mann" on the site.
Neustadt laureates are known for their wise words, and none is more celebrated for this than Gabriel García Márquez. Here is a compilation of 15 famous quotes from his beloved novel Love in the Time of Cholera.
200 Neustadt laureate David Malouf celebrated his 80th birthday this past Thursday. To mark the occasion, a new collection of his essays has been published.
2011 NSK laureate Virginia Euwer Wolff will be visiting Piedmont College in Georgia later this month. If you're in the area, make sure you don't miss it!
Lit Prizes
The Hans Christian Andersen Award released its list of finalists this week. Honoring children's literature authors and illustrators, the winners will be announced on Monday, March 24.
The National Books Critics Circle also announced the 2013 finalists for all six award categories this week.
Fun Finds and Inspiration
This week we celebrated St. Patrick's Day. What better way to recognize Irish literature than by reading some of Seamus Heaney's poems?
A brand new PEW study finds that people who are actively engaged with their local library tend to be happier and more engaged with their local community as a whole.