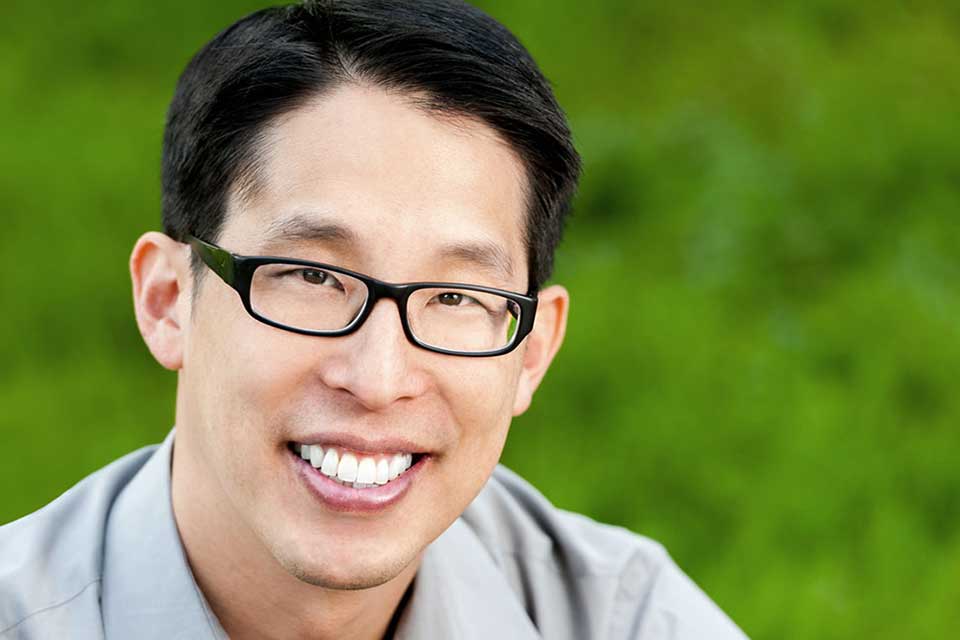 NORMAN, OKLA. (July 27, 2023) –World Literature Today, the University of Oklahoma's award-winning magazine of international literature and culture, will award the 2023 NSK Neustadt Prize for Children's and Young Adult Literature to Gene Luen Yang, the legendary graphic novelist. On Wednesday, Oct. 25, Yang will receive the $35,000 prize, a silver medallion and a certificate at a ceremony at OU.
Robert Con Davis-Undiano, WLT's executive director, said that "the Neustadt Prizes are especially effective at highlighting key literary and cultural figures like Yang and mapping their important contributions to contemporary literature and culture."
The public is invited to the Neustadt Lit Fest on the OU Norman campus in Yang's honor (Oct. 23–25), where Yang and other writers and scholars will make presentations about his work, Chinese American literature and culture, and the impact of new cultural forms like the graphic novel and various hybrid media presentations.
A reception at the Fred Jones Jr. Museum of Art at 7 p.m., Tuesday, Oct. 24, will feature readings by the Neustadt Prize jury and an announcement of the winner of the 2024 Neustadt International Prize for Literature. To learn about other events of the Neustadt Lit Fest, all of which are free and open to the public, visit the schedule page.
Established in 1927 as the magazine Books Abroad, the World Literature Today organization now serves the international, state and university communities by achieving excellence as a literary publication, a sponsor of literary prizes and a humanities center for students. For questions about the prize, the 2023 Lit Fest, or WLT, contact Terri Stubblefield or RC Davis-Undiano. For accommodations, please call (405) 325-4531.