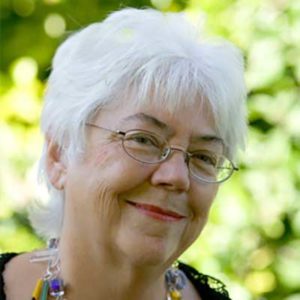 Alma Flor Ada is a Cuban American poet and author of both children's and adult works in English and Spanish. Growing up among a family of storytellers in Camagüey, Cuba, she would earn her PhD from the Pontificia Universidad Católica del Perú before becoming a Fulbright Scholar and a Radcliffe Institute scholar at Harvard University. Her notable children's works include Gold Coin and Tales Our Abuelitas Told, which was named a Best Book Selection by the American Library Association in 2006. For her work promoting bilingual and multicultural education, she has been awarded the Mexican government's Ohtli Award for contributions to the advancement of Mexican communities abroad, and the California Association of Bilingual Educators has established "The Alma Flor Ada Teachership Award," which is given annually in her honor. She is currently serving as Professor Emerita at the University of San Francisco and resides in Marin County, California.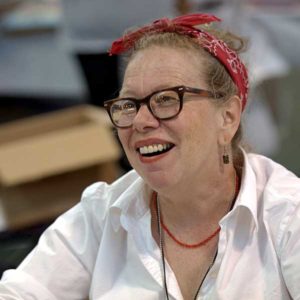 Lynda Barry is an American cartoonist and author best known for her weekly comic strip Ernie Pook's Comeek. Her first critical acclaim was for her 1988 illustrated novel The Good Times Are Killing Me, and later works have included Cruddy, One! Hundred! Demons! and What It Is, which was honored with the comic industry's 2009 Eisner Award for Best Reality-Based Work. In recognition of her contributions to the comic art form, Comics Alliance has listed Barry as one of twelve women cartoonists deserving of lifetime achievement recognition, and she has also been the recipient of the Wisconsin Visual Art Lifetime Achievement Award. She is currently an Assistant Professor of Interdisciplinary Creativity at the University of Wisconsin-Madison.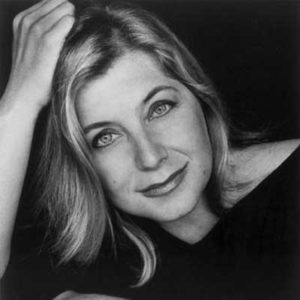 Lori Marie Carlson is an acclaimed bilingual (Spanish and English) children's and young-adult author, adult novelist, editor, poet and professor whose works bring to life Latin American culture and identity. After earning her M.A. in Hispanic literature, Lori moved to Manhattan to work for The Americas Society, which would shape and inform her passion for Latin American cultures and traditions. It was this position that influenced her to publish her first work, a collection of short stories, in 1992. She has since published 15 additional works, notably including Cool Salsa, The Sunday Tertulia and – most recently – A Stitch in the Air. In addition to her writings, she is a lecturer of English at Duke University in Durham, NC. Lori currently splits her time between publishing, teaching and relaxing in New York, North Carolina and Connecticut, respectively.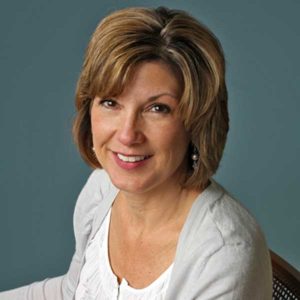 Candace Fleming is the versatile and acclaimed American author of more than twenty books for children and young adults, including the Los Angeles Times Book Prize honored The Family Romanov: Murder, Rebellion, and the Fall of the Russian Empire; Boston Globe/Horn Book Award-winning biography, The Lincolns; the bestselling picture book, Muncha! Muncha! Muncha!; and the beloved Boxes for Katje. She lives and writes near Chicago, Illinois.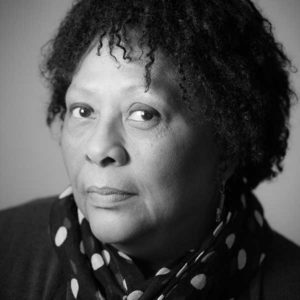 Marilyn Nelson – also known as Marilyn Nelson Waniek – is an American poet, children's book author and translator. She has written or translated more than a dozen works, including The Homeplace, which won the 1992 Anisfield-Wolf Award, and The Fields of Praise, which won the 1998 Poets' Prize. Other notable honors include serving as the poet laureate of the State of Connecticut, the 1990 Connecticut Arts Award, a Fulbright Teaching Fellowship, a Guggenheim Fellowship, and the Poetry Society of America's prestigious Frost Medal. In 2013 Nelson was elected a chancellor of the Academy of American Poets. In addition to her writings, she is a professor emeritus of English at the University of Connecticut, where she makes her home.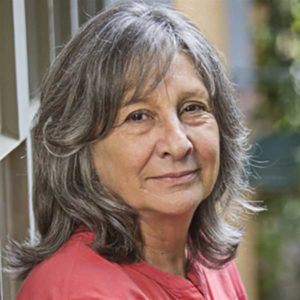 Ema Wolf is an Argentine children's book writer. Notable writing honors include the prestigious Spanish Premio Alfaguara for her book El turno del escriba, co-written with Graciela Montes, which saw the work simultaneously distributed in Spain, Latin America and United States to great acclaim. She holds a degree in modern languages and literatures from the University of Buenos Aires and is the widow of cartoonist Carlos Trillo, with whom she had two sons.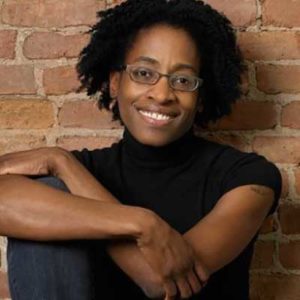 Jacqueline Woodson is an American writer of children's and young-adult books, specifically in the area of African American fiction. Born in Columbus, Ohio, and raised between South Carolina and Brooklyn, New York, she credits her diverse upbringing  as critical to her development as a writer. She is best known for Miracle's Boys, which won the Coretta Scott King Award in 2001, as well as Brown Girl Dreaming, After Tupac & D Foster, Feathers, and Show Way, all of which were presented with the Newbery Honor. She has also been recognized with the 2005 Margaret Edwards Award, the 2014 National Book Award and a nomination for the international Hans Christian Andersen Award in 2014. She and her partner reside in Brooklyn with their two children.