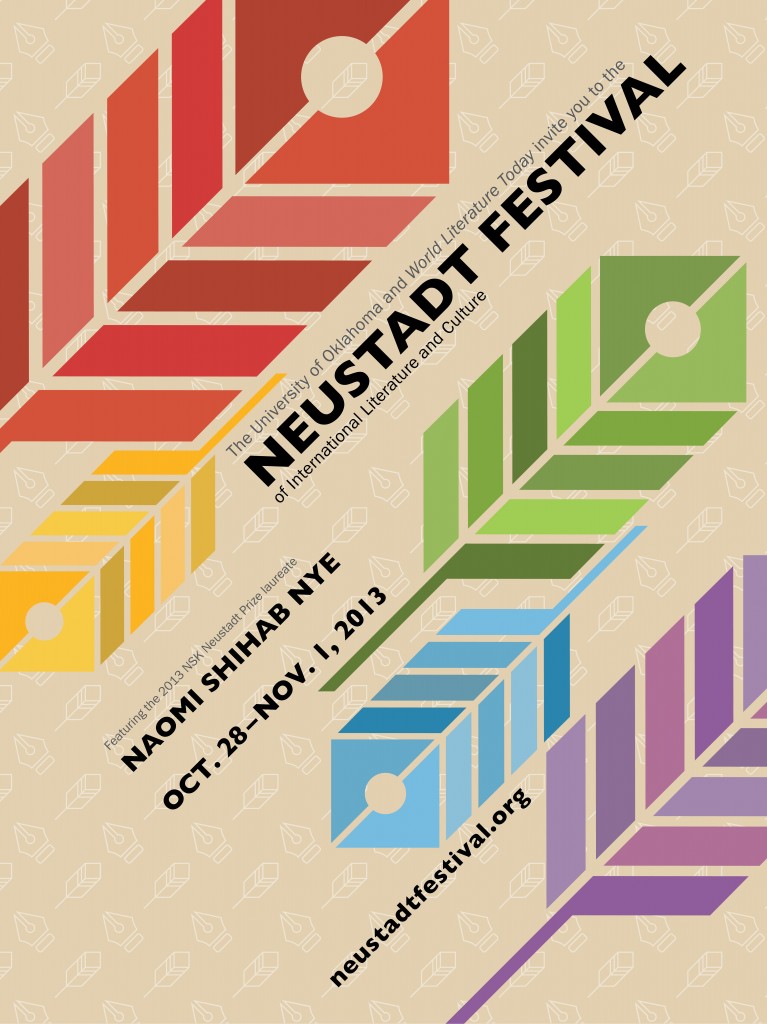 Norman, Okla., July 15, 2013 – The 2013 Neustadt Festival of International Literature & Culture, sponsored by World Literature Today, will take place on the University of Oklahoma campus October 29 through November 1. The festival's featured writer, Palestinian American author Naomi Shihab Nye, will receive the 2013 NSK Neustadt Prize for Children's Literature at a ceremony on the OU campus, and the week will include a number of events that celebrate literature and the arts.
That same week, WLT will also host nine writers from around the globe, who will convene as jurors to select the winner of the 2014 Neustadt International Prize for Literature. Each of the writers will give readings from their work, and the festival will also feature musical performances and discussions of Palestinian culture. See all our events that are free and open to the public. 
No reservations required, but seating is limited. For questions about any of the events, call the WLT office at 405-325-4531.