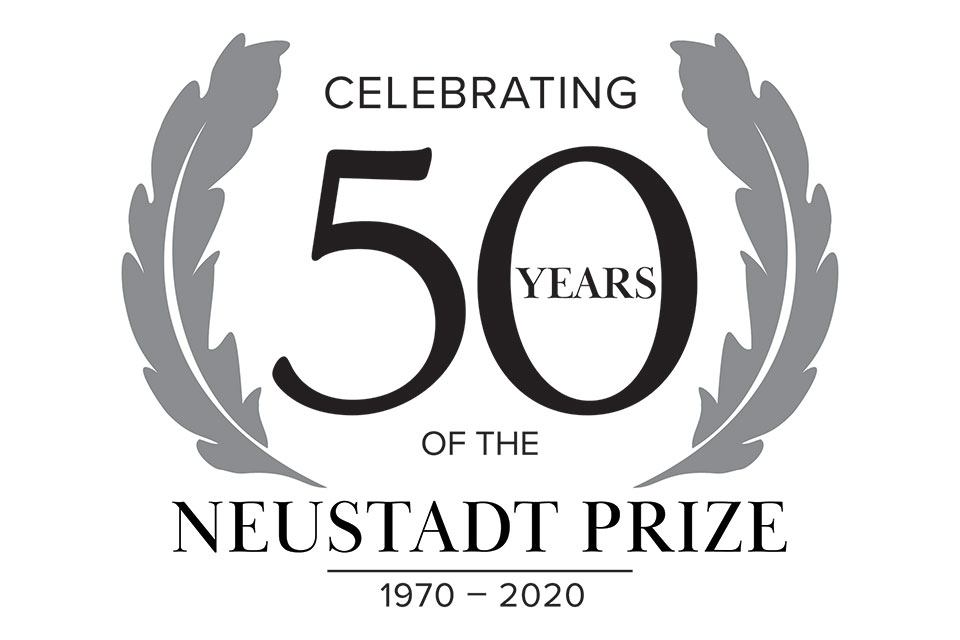 The Neustadt International Prize for Literature, one of the most prestigious global literary awards, has entered its 50-year anniversary at the University of Oklahoma. Often referred to as "the American Nobel," the biennial award endowed by the Neustadt family and orchestrated by OU's literary magazine, World Literature Today, will be offering opportunities for readers everywhere to be a part of the cultural impact that the prize has brought to Oklahoma, the United States and the world.
Two years after the first prize was awarded to Giuseppe Ungaretti in 1970, the Neustadt family of Ardmore, Oklahoma, endowed the prize in 1972.
"We recognize that the power of the written word is one answer to a broader understanding between the peoples of the world and thence to a more peaceful and cooperative life together in this ever-narrowing universe," said Walter Neustadt Jr. during the 1972 Neustadt banquet honoring the second Neustadt Prize laureate, Gabriel García Márquez.
From García Márquez to Elizabeth Bishop and Octavio Paz, the award has built a history of honoring authors of the highest caliber. In the past 50 years, a record of 32 laureates, finalists or jurors have been awarded Nobel Prizes following their involvement with the Neustadt Prize, with only one exception, José Saramago (Portugal), who was a Nobel Prize recipient before being considered for the Neustadt.
The Neustadt Prize is uniquely woven into the educational fabric of the University of Oklahoma, and the prize's awarding during the annual Neustadt Lit Fest in Norman, Oklahoma, each fall is a testament to how the award aims to engage people with world-renowned authors and life-changing cultural experiences. Open Letter Books publisher Chad Post said of the prize: "This isn't a prize like most that's announced and forgotten. Instead, they've built a prize that helps change the way students approach the very idea of literature—and that's the point of it all, right?"
With the establishment of the NSK Neustadt Prize for Children's Literature by sisters Nancy Barcelo, Susan Neustadt Schwartz and Kathy Neustadt in 2003, the prize's educational approach has also expanded from higher education to K-12 programming. From courses that college students can take to curricula, readings and performances, the Neustadt prizes and festival have made extraordinary authors available to people of all ages.
In the prize's 50th year, WLT will continue the tradition. Educators can immediately begin taking advantage of curricula on the Neustadt website's free online Education Network. Readers can connect for weekly literary inspiration and stay informed about forthcoming literary events by following the Neustadt Prizes on Facebook and Twitter. In conjunction with this anniversary, Deep Vellum Books and Phoneme Media will also be releasing an anthology, Dispatches from the Republic of Letters, in October 2020. Edited by WLT editor in chief Daniel Simon, the anthology features writing by all previous laureates, including recent winners like Mia Couto, Dubravka Ugrešić and Edwidge Danticat.
WLT is excited to continue this journey and invites you to stay tuned! Visit neustadtprize.org to dig deeper into the history of the prize, read about past laureates and learn more about the Neustadt family. These programs are made possible by a collective effort, and we send a hearty thanks to our sponsors, including: