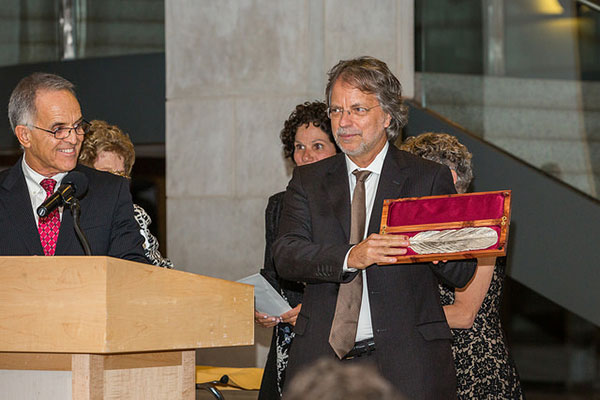 Neustadt in the News
Two 2012 Neustadt Prize jurors have books that made the 2015 PEN/Open Book Award longlist. Rabih Alameddine's An Unnecessary Woman and Samrat Upadhyay's latest novel, The City Son, have both made the list.
Right on the tail end of receiving the 2014 Neustadt Prize, Mia Couto has made the finalists list for the 2015 Man Booker International Prize. César Aira, who was also nominated for the Neustadt Prize in 2014, is also on the finalist's list.
Literary Prizes and Festivals
The longlists for all of the 2015 PEN Literary Awards have been announced. The finalists will be announced on April 16.
A preliminary list of authors who will be at the 2015 National Book Festival has been released on the Washington Post website.
Fun Finds and Inspiration
Check out this new video of NSK Prize laureate Naomi Shihab Nye reading "How Do I Know When a Poem Is Finished?" for the Dear Poet project.