Children Impacted by May 2013 Moore Tornadoes to Benefit From Donations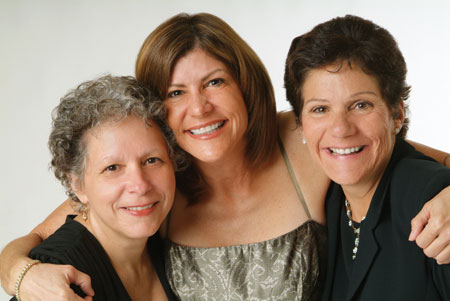 NORMAN, Okla. (Aug. 7, 2013) – The NSK Neustadt Prize for Children's Literature at the University of Oklahoma is coordinating with Save the Children, Noerr Programs and Simon & Schuster Publishing to donate 800 picture books to children affected by the May 19 and 20 tornadoes that ravaged Moore.
Representatives of the NSK Neustadt Prize for Children's Literature immediately seized the opportunity to assist Save the Children and the Noerr Programs in encouraging literacy through literature.
R.C. Davis-Undiano, executive director of World Literature Today, which sponsors the NSK Neustadt Prize, sought the aid of President Robert Henry and Professor Mike Wimmer of Oklahoma City University in approaching several publishers with whom they have a relationship about the donation. Simon & Schuster agreed to help.
"Giving back to the local community by providing children with books and encouraging literacy is a mission we are honored to support," said Kathy Neustadt, co-founder of the NSK Neustadt Prize for Children's Literature, which celebrates literature that contributes to the quality of life for today's youth by honoring authors who write children's and young-adult literature.
Amy Rogers, director of resource development for Save the Children, said, "Thanks to support from NSK, Save the Children and Noerr Programs, we will be able to deliver books to children in impacted areas at child care centers we have partnered with for the 2013 holiday season."
"We are very grateful to Simon & Schuster and Oklahoma City University for working so hard with the NSK Neustadt Prize for Children's Literature to make this initiative happen," Davis-Undiano said.
###
About The NSK Neustadt Prize for Children's Literature
The $25,000 NSK Neustadt Prize for Children's Literature is awarded every other year to a living writer or author-illustrator with significant achievement in children's or young-adult literature. Made possible through the generosity of Nancy Barcelo, Susan Neustadt Schwartz and Kathy Neustadt, and sponsored by WLT, the NSK Neustadt Prize celebrates literature that contributes to the quality of children's lives. Candidates for the award are nominated by a jury of children's literature writers, illustrators and experts, and the jury also selects the winner of each biennial prize. More information can be located at: www.worldliteraturetoday.org/nsk-childrens-prize
About World Literature Today
Founded in 1927, World Literature Today is the University of Oklahoma's bimonthly magazine of international literature and culture. The mission of WLT is to serve the international, state and university communities by achieving excellence as a literary publication, being a sponsor of literary prizes and serving as a cultural center for students. Now in its ninth decade of continuous publication, WLT has been recognized by the Nobel Prize In Literature committee as one of the "best edited and most informative literary publications" in the world, and was recently called "an excellent source of writings from around the globe by authors who write as if their lives depend on it." (Utne Reader, January 2005).  
About Save the Children
Save the Children is the leading independent organization for children in need, with programs in more than 120 countries, including the United States. It aims to inspire breakthroughs in the way the world treats children and to achieve immediate and lasting change in their lives by improving their health, education and economic opportunities. In times of acute crisis, STC  mobilizes rapid assistance to help children recover from the effects of war, conflict and natural disasters. Follow STC on Twitter and Facebook.
About The Noerr Programs
Celebrating 25 years in business, The Noerr Programs, based in Arvada, Colo., is a leading turn-key digital event imaging and marketing provider of the Santa and Bunny Photo Experience at hundreds of venues nationwide. Founder and CEO Judy Noerr loves the holidays and the performing arts, and this love provides the inspiration  for the magical experience that is the focus of every Noerr-operated venue.  Visit www.NoerrPrograms.com.
About Simon & Schuster
Simon & Schuster, a part of the CBS Corp., is a global leader in the field of general-interest publishing, dedicated to providing the best in fiction and nonfiction for consumers of all ages, across all printed, electronic and audio formats. Its divisions include Simon & Schuster Adult Publishing, Simon & Schuster Children's Publishing, Simon & Schuster Digital, and international companies in Australia, Canada, India and the United Kingdom. For more information, visit www.simonandschuster.com