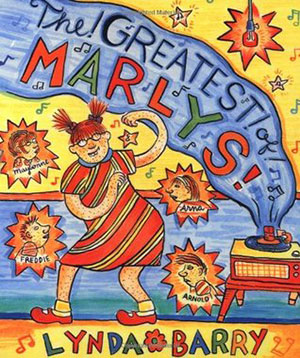 The fiction and nonfiction longlists for the Andrew Carnegie Medals for Excellence have been announced, and the lists include past Neustadt jurors Rabih Alameddine and Krys Lee and one of this year's NSK Neustadt Prize finalists, Jacqueline Woodson. Read on for more interesting stories from the past month that feature past Neustadt laureates, jurors, and finalists.
Laureates
NSK Prizewinner Katherine Paterson joins in this Library of Congress podcast interview to discuss her work as a lead-up to the 2016 National Book Festival.
Neustadt Prize laureate Patricia Grace was the supreme winner at this year's Waka Toi Awards, further marking her important impact on the emergence of Maori fiction in English. Her latest novel has also just been shortlisted for Massey University's Nga Kupu Ora Awards.
NSK Prizewinner Naomi Shihab Nye was one of the judges for the National Student Poets Program, which honored five student poets in a ceremony with First Lady Michelle Obama in September.
Jurors
Recent Neustadt juror Ananda Devi joins in this interview with her translator Jeffrey Zuckerman to discuss the formative power of place names in fiction and her newest book. The Dallas News has also reviewed the novel, titled Eve Out of Her Ruins.
The New Yorker points an unexpected spotlight on Rabih Alameddine's Twitter feed, where he posts pictures of works of art while deep in the creative throes of writing.
The Guardian reviews Krys Lee's debut novel, which vividly captures the challenges faced by North Korean refugees.
NSK juror Margarita Engle has won the 2016 Lee Bennett Hopkins Poetry Award.
Neustadt juror Nathalie Handal has received the Arab American Book Award for her collection The Republics.
Finalists
The Brooklyn Book Festival presented Jacqueline Woodson with the "Best of Brooklyn" (BoBi) award during this year's festival.
Via Literary Hub, 2004 Neustadt finalist Mario Vargas Llosa writes about global entertainment and the death of meaning.
In this Guardian series of "books to give you hope," Don Paterson's poetry collection Landing Light receives praise for producing a "world of pure potential."
NSK finalist Lynda Barry will join with her childhood friend and The Simpsons creator Matt Groening in a public talk at the Sydney Opera House in November.
Lynda Barry's book The Greatest of Marlys is the Herald Scotland's graphic novel of the month and is also the center of a new art exhibition at Adam Baumgold Gallery in New York.
And here's just one more delightful Lynda Barry tidbit from the A.V. Club—in one short cartoon she creates a simple demonstration of the beauty of art.
Actor Michael Kahn discusses Neustadt finalist Caryl Churchill's "ahead-of-its-time gender-bender" play, Cloud 9.