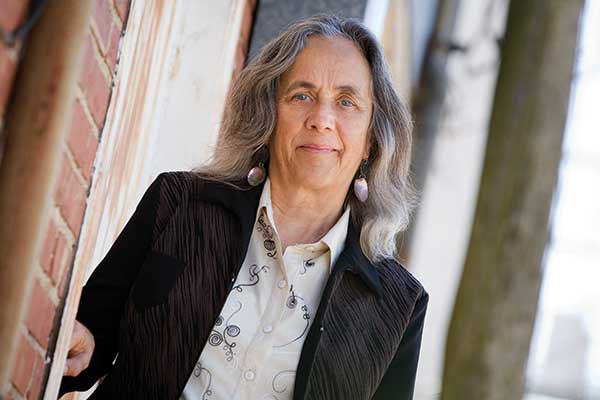 Laureates
Katherine Paterson was presented with an honorary degree from Champlain College during its 138th commencement.
The Pushcart Prize 2016 edition features "The Age of Skin" by 2016 Neustadt Prize laureate Dubravka Ugrešić and also "Wanderlust" by recent Neustadt Prize juror Laleh Khadivi.
Via Utne Reader, 2016 Neustadt Prize laureate Dubravka Ugrešić shares her experience of being a finalist for a big literary prize, her stories about refugees, and more.
Public Radio International shares the Colombian folks songs that influenced Gabriel García Márquez's magical realism.
More than two years after his death, Gabriel García Márquez has been laid to rest in his home country of Colombia.
In this fresh interview, Patricia Grace talks about becoming the first Māori woman to publish a book of short stories in English, and pushing the boundaries of conventional literary forms.
Polish poet and Neustadt laureate Adam Zagajewski has won the 2016 Leopold Lucas Prize, one of Germany's most prestigious awards for humanists.
Recent Jurors
Amit Majmudar talks about being Ohio's first Poet Laureate, his new poetry collection, and more in this radio interview with WYSO.
The Toronto Star reviews Jordan Tannahill's "bracingly fresh" double bill Boticelli in the Fire and Sunday in Sodom.
In this Globe and Mail interview, Jordan Tannahill talks about his two new one-act plays, the closing of his storefront theater Videofag, and more.
Translator and author Alison Anderson's new book The Summer Guest explores why it's easier to imagine having a drink with Chekhov than with Tolstoy or Dostoyevsky.
In this essay from The Millions, Alison Anderson discusses the public perception of what a literary translator does and the things lost—and found—in translation.
Recent Finalists
This year marks the 80th birthday of 2004 Neustadt finalist Mario Vargas Llosa, and Peruvian journalist Raúl Tola presents an overview of the Nobel laureate's career.
Via Faber & Faber, listen to Don Paterson read his poem "Two Trees."