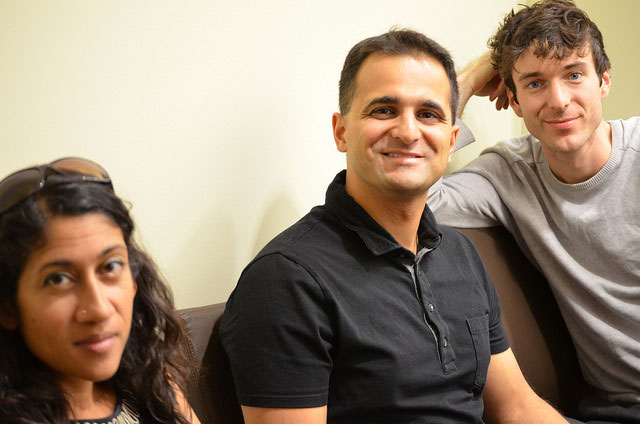 Catch up on how recent laureates, jurors, and finalists for the Neustadt and NSK Prizes made the headlines in March!
Laureates
David Malouf won the 2016 Australian Council Award for Lifetime Achievement in Literature.
Patricia Grace is among the finalists for the New Zealand Book Awards for her novel Chappy.
This infographic showcases interesting moments from the history of the NSK Neustadt Prize featuring Mildred D. Taylor, Katherine Paterson, and more.
Somali author Nuruddin Farah visited the University of South Carolina this March as a part of its annual Open Book series.
Recent Jurors
In this interview from the Prairie Schooner blog, Valzhyna Mort talks about her poetry collections, writing toward the body, and whether triteness in language exists.
Amit Majmudar, Ohio's poet laureate, participated as a questioner in this CNN town hall with Democratic presidential candidates Hillary Clinton and Bernie Sanders. 
Vogue featured Valeria Luiselli and her husband Álvaro Enrigue in this article about their "buzzy" new novels and life in New York City.
Valeria Luiselli's newest novel, The Story of My Teeth, translated by Christina MacSweeney is among the finalists for the 2016 Best Translated Books Award.
In this interview, Porochista Khakpour shares about her critically lauded novels and her forthcoming memoir about Lyme disease.
Director and playwright Jordan Tannahill is starring in A Man Vanishes by Greg MacArthur. The play simulates real life and is being performed in a storefront cinema called Videofag.
Jordan Tannahill's haunting play Concord Floral is billed as a spooky "cellphone thriller" and is playing in Ottawa's National Arts Centre through April 9.
Gabeba Baderoon has been announced as a member of the judging panel for the PEN South Africa Student Writing Prize.
Recent Neustadt juror Padma Viswanathan and NSK juror Richard Van Camp have been named members of the 2016 CBC Short Story Prize jury.
The New York Times reviews Amit Majmudar's poetry collection titled Dothead.
Recent Finalists
Two-time Neustadt prize finalist Ghassan Zaqtan was among three writers who won the $25,000 Mahmoud Darwish Awards this month.