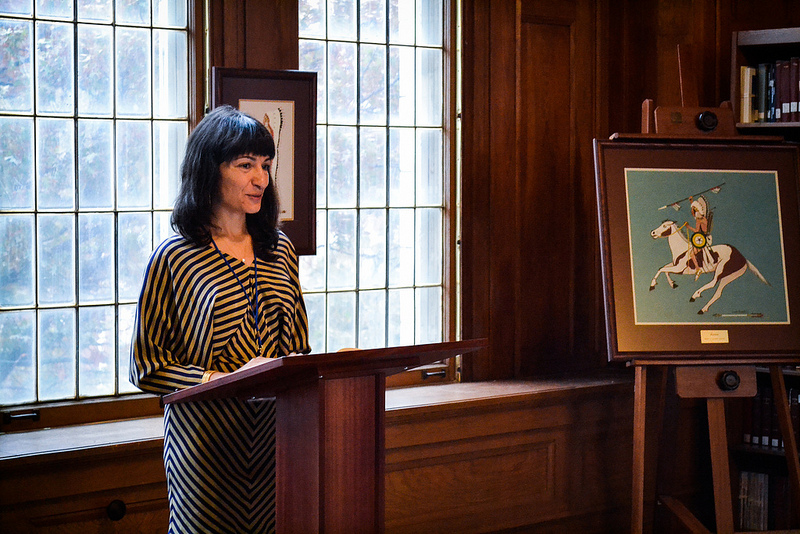 Laureates
Neustadt Prize laureate Adam Zagajewski has been awarded the 2017 Princess of Asturias Award for Literature.
In this video, the Times of India overviews the best works of Neustadt Prize laureate Rohinton Mistry.
The Academy of New Zealand Literature has rounded up a reading list of 21 Maori and Pasifika writers to read right away. The list includes Neustadt Prize laureate Patricia Grace.
Children's literature author and NSK Neustadt Prize laureate Katherine Paterson discusses her forthcoming book, her earlier works, and how to talk about hard topics.
In this essay from The Nation, Steph Burt examines the life and work of Nobel and Neustadt Prize laureate Czesław Miłosz and how he discovered a homeland in poetry.
Jurors 
The Millions details Valeria Luiselli's unique translation challenge in recording the stories of children seeking sanctuary in the US. Her book Tell Me How It Ends is her attempt to record, in English, what didn't get translated in these children's stories.
Laleh Khadivi traces the route to radicalization in her new book, A Good Country, which is the final novel in a trilogy that follows the lives of three generations of Kurdish men.
The Texas Book Festival has released a sneak peek of 12 authors from the 2017 festival's author lineup. Recent Neustadt Prize juror Claire Messud and NSK Neustadt Prize finalist Margarita Engle are among the writers.
Ibtisam Barakat's newest memoir, Balcony on the Moon: Coming of Age in Palestine, shares what it's like to survive the ongoing hardship of being Palestinian living under Israeli occupation. The Columbia Daily Tribune reviews this book and her previous memoir published in 2007.
Finalists
The New Yorker explores the innovative writing of Can Xue and reviews her most recent novel, Frontier.
Via The Atlantic, Bob Dylan's Nobel Prize for Literature lecture (set to jazz piano) marked "the fittingly odd" culmination of Dylan's saga with the Nobel Committee.