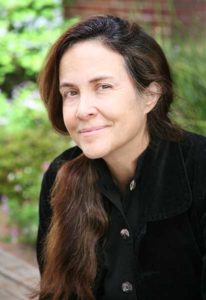 Laureates
NSK laureate Naomi Shihab Nye is the current artist in residence at Shangri-La in Hawaii. She'll be reading at the Kaneohe Public Library on Sunday, August 7 and participating in a presentation on the Poetry of Leadership during her stay.
NPR's All Songs Considered looks into the storytelling songs in Vallenato, Colombia that shaped Gabriel García Márquez's One Hundred Years of Solitude.
In this Huffington Post list, Gabriel García Márquez makes the cut as one of the 19 reasons Colombians are so in love with their country.
A sculpture honoring Neustadt laureate Patricia Grace was unveiled in July on the Porirua Writers' Walk in New Zealand.
Jurors
Recent Neustadt juror Andrew Lam writes for the Huffington Post about the state of justice and peace for ethnic minorities in America.
Current WLT contributor and recent Neustadt juror Krys Lee is kicking off a book tour for her debut novel How I Became a North Korean.
Finalists
In this New York Times article, current NSK Neustadt Prize finalist Jacqueline Woodson writes about Greenville, South Carolina and the place it holds in her family's history.
"For my father, a whole generation of sons and daughters whose parents witnessed and survived the Jewish Holocaust, Wiesel's passing was like a death in the family." Read Rosebud Ben-Oni's tribute to Neustadt Prize finalist Elie Wiesel on the Kenyon Review website.