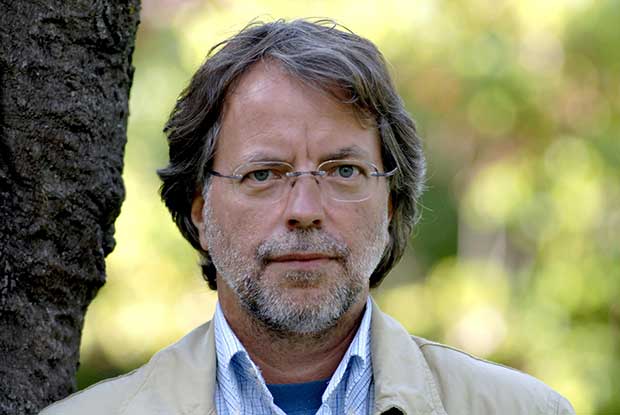 Laureates
Mozambique author and recent Neustadt Prize laureate Mia Couto writes about the grips of fear and his recent trip to Brazil in this essay from the New York Times.
Sweden is promoting a cultural relationship with Nigeria through a play titled What the Hunter Saw. The play is based on a selection of Swedish poet and Neustadt laureate Tomas Tranströmer and Nigerian poet Wole Soyinka's poems.
On the 200th anniversary of Charlotte Brontë's birthday, Neustadt laureate David Malouf shared why her novel Jane Eyre is an enduring feminist icon.
Recent Jurors
Valeria Luiselli will participate in a conversation with Kate Fagan at the Sydney Writers Festival on May 21.
The Daily Xtra interviewed "27-year-old wunderkind" Jordan Tannahill about his success as a writer, director, and curator.
Via NPR, radiologist, poet, and recent Neustadt juror Amit Majmudar explains how he sees the world in patterns.
Amit Majmudar will be reading next Wednesday, May 4, at Ohio's Bexley Public Library in honor of National Poetry Month.
In this radio interview, Mukoma Wa Ngugi talks about the pain of exile as reflected in his newest novel, Mrs. Shaw. For more, you can read a review of Mrs. Shaw from the current issue of World Literature Today.
Recent Finalists
Don Paterson's 40 Sonnets has been shortlisted for the 2016 Griffin Poetry Prize. Neustadt juror Joy Harjo's Conflict Resolution for Holy Beings is also among the finalists!
Archivists discovered unpublished works by 1970 Neustadt finalist and Nobel laureate Pablo Neruda in 2014, and those works will be published in English this May in a collection titled Then Come Back: The Lost Neruda.