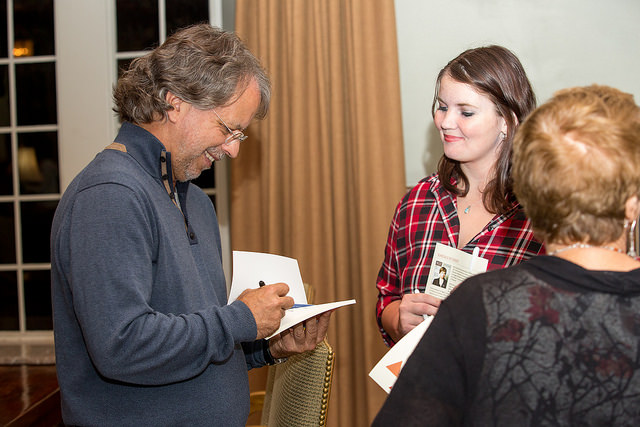 Neustadt in the News
This week was a celebration of the newest Neustadt laureate, Mia Couto!
First, over at Publishing Perspectives, Couto describes the first moments after he learned of his Neustadt honor, a time when he was fleeing his home country of Mozambique because of threats to his family.
And last, but not least, Biblioasis published the address Couto gave at the 2002 International Prize for the Twelve Best African Novels, where he spoke about the fictionality of the "African" writer.
And don't forget that you can relive the entire Neustadt Festival through our photo coverage, all of which is now uploaded to the Neustadt blog.
Lit Prizes
Though it may not be a literary prize per se, the annual Goodreads Choice Awards are the only major reader-driven book awards presented each year. As of this week, voting is open for the preliminary round, so make sure you cast your vote!
Fun Finds and Inspiration
Just because you can't visit some of the famous writers' museums in Russia in person, doesn't mean you can't visit them! Two museums honoring Pushkin and Mayakovsky now offer virtual tours through Google's new project, Literary Moscow.
If poetry leaves you feeling perplexed, here are 20 meaningful strategies to help you read, understand, and retain poetry.