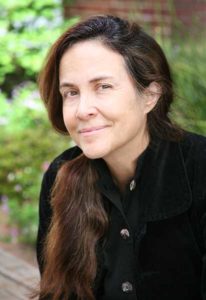 Another week, another set of amazing news items from our past and present Neustadt laureates and jurors. Below you'll find new interviews, fun finds, and even an upcoming writing contest. Happy reading!
Neustadt in the News
We loved that this blogger left one of Naomi Shihab Nye's poems for a stranger to find. Try leaving one of your favorite Neustadt poems for someone this week!
Neustadt juror Nathalie Handal has a new author interview up at Words Without Borders this week, as part of her regular "The City and the Writer" feature. This time, she talks to Mircea Cărtărescu about Bucharest.
How does Haruki Murakami find a story's inner rhythm? Ask his translator, Jay Rubin, who recently sat down to an interview to discuss the renowned Japanese author.
The very first Portuguese-Spanish bilingual language high school opened in Rio de Janeiro and is named after 1992 laureate João Cabral de Melo Neto.
Reaching for the Moon, the film about Neustadt laureate Elizabeth Bishop's love affair, was the opening film for this year's Mardis Gras Film Festival.
Fun Finds and Inspiration
Sometimes writing is the only creative outlet available to tell a story. Refugees often use creative writing to tell their stories, for example.
Does fiction, in fact, exist? How can we know?