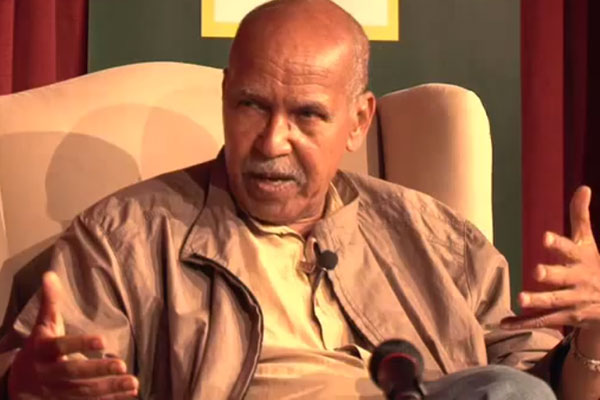 Another big week for literary prizes! This week, news of the shortlists for both the Independent Foreign Fiction Prize and the Baileys Women's Prize for Fiction (formerly the Orange Prize) were announced. Plus, one of our own Neustadt jurors was longlisted for a regional lit prize in California. Happy reading!
Neustadt in the News
Two Neustadt laureates, Naomi Shihab Nye and Elizabeth Bishop, are nominated in the Powell's Poetry Madness bracket competition. Just like March Madness brackets, the contest asks you to choose the best poet out of random pairings; at the end of the month, a single candidate will remain and be crowned this year's poetry champion.
We recently discovered a video interview between Neustadt laureate Nuruddin Farah and Binyavanga Wainaina, the founding editor of Kwani?, an African literary journal.
This past weekend, Gabriel García Márquez was reported to be hospitalized in Mexico City for several serious infections. He has since been able to leave the hospital, and we wish him a full recovery at home.
Last week, we reported that Patricia Grace's long legal battle with the New Zeland government over her family's ancestral lands was complete. However, this week, the battle continues, placing her Maori lands in danger once again.
Peter Matthiessen, who was a Neustadt Prize candidate in 2002, passed away this week at the age of 86. His final novel, In Paradise, was published on Tuesday by Riverhead Books.
Food and literature… there is no better combination! Here is a combination for David Malouf's Ransom plus a recipe for pancakes at the HamletHub Read This, Eat That blog feature.
Lit Prizes
We would like to congratulate Neustadt juror Andrew Lam, whose novel Birds of Paradise Lost was named a finalist for the California Book Awards last week.
The Baileys Women's Prize for Fiction, formerly the Orange Prize, announced its shortlist of six authors this week.
In a highly anticipated announcement this week, the shortlist candidates for the Independent Foreign Fiction Prize were revealed. This year marks the first time Japanese women writers have made the shortlist in 24 years.
Fun Finds and Inspiration
April is dedicated as National Poetry Month in the United States, and to celebrate, five high school students will serve as poetry ambassadors to schools all over the country.
Feel like a challenge this week? Biblioasis has posted one sentence from each of the Best Translated Book Finalists. Try matching each sentence to its proper title and author for a real brain-buster. (No cheating!)