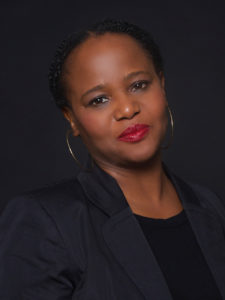 Haitian-American writer wins $50,000 "American Nobel"  
NORMAN, OKLA. (Friday, Nov. 10, 2017) – World Literature Today, the University of Oklahoma's award-winning magazine of international literature and culture, announced late Thursday evening that Edwidge Danticat is the 25th laureate of the renowned Neustadt International Prize for Literature. Awarded in alternating years with the NSK Neustadt Prize for Children's Literature, the Neustadt Prize recognizes outstanding literary merit in literature worldwide.
Danticat is the author of stories, essays, travel commentary, film scripts, YA novels, and four novels. In addition to a Pushcart Prize, a National Book Critics Circle Award, the BOCAS Prize, and the Andrew Carnegie Medal for Excellence in Fiction, Danticat won a MacArthur Fellowship and holds two honorary degrees.
Her debut novel Breath, Eyes, Memory (Soho, 1994; Vintage, 1998) was an Oprah's Book Club selection in 1998.
Danticat experiments with form and structure and frequently references the literary history of Haiti and the Caribbean. She paints scenes of immigrant life in New York and Miami with fresh details and palpable familiarity.
Achy Obejas nominated Danticat and was one of eight jurors on the 2018 Neustadt Prize panel. In her nominating statement, Obejas comments that Danticat's work "addresses how the specter of history haunts the unresolved present" and undermines the future unless people find a way to redeem it.
Robert Con Davis-Undiano, World Literature Today's executive director, notes that Danticat is a "master writer whose newest work promises even greater heights."
Highly respected within the literary community for its recognition of excellence, the Neustadt Prize is often referenced as the "American Nobel" for its reputation as a lead-up to the Swedish Academy's annual selection. Any living author writing from anywhere in the world is eligible for the Neustadt prize. The jury is comprised of acclaimed international authors, and that fact helps to keep external pressure from booksellers, publishers, and others who may have interest in influencing the outcome.
The Neustadt Prize announcement was made at a reception at the University of Oklahoma on Nov. 9, 2017.
The Neustadt Prize is the first international literary award of this scope to originate in the United States and is one of the very few international prizes for which poets, novelists and playwrights are equally eligible. Winners are awarded $50,000, a replica of an eagle feather cast in silver and a certificate. A generous endowment from the Neustadt family of Dallas, Texas; Denver, Colorado; and Watertown, Massachusetts; ensures the award in perpetuity.