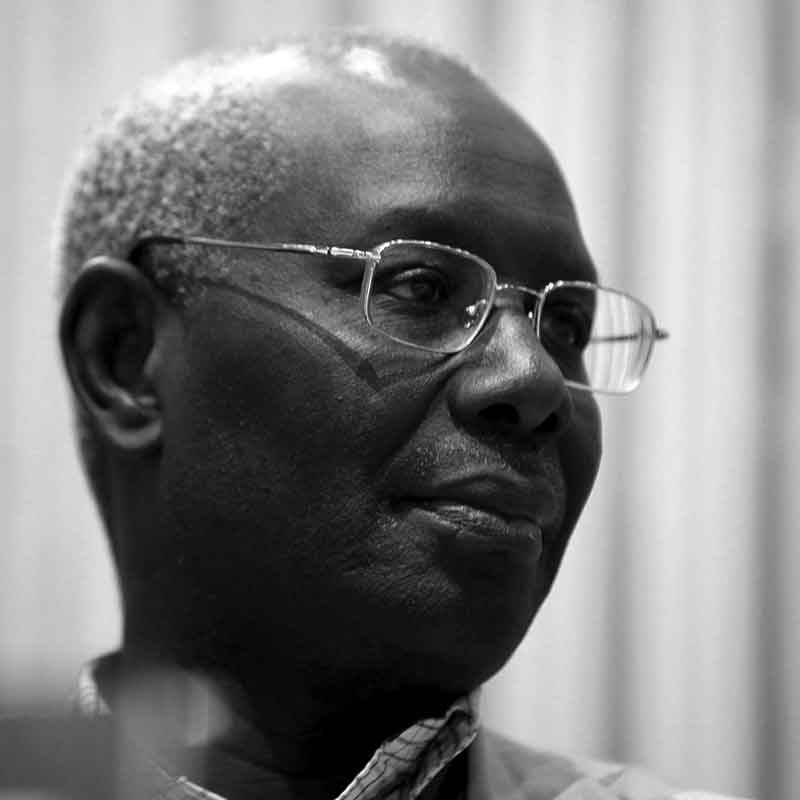 2022 Neustadt International Prize for Literature
Award-winning Senegalese author Boubacar Boris Diop (b. 1946) is one of today's most prominent African novelists, playwrights, and essayists. As the winner of the 2022 Neustadt International Prize for Literature, the jury commended his most celebrated novel, Murambi: The Book of Bones (2006), which was inspired by Diop's stay in Rwanda in 1998 after the genocide against the Tutsi and originally published in French in 2000. Diop has also won the Senegalese Republic Grand Prize (1990) for Les Tambours de la mémoire and the Prix Tropiques (1997) for Le Cavalier et son ombre. His two most recent novels, Malaanum lëndëm (2022) and Bàmmeelu Kocc Barma (2017), written in Wolof, were published by EJO Editions, a publishing house specializing in literature written in Senegalese national languages, which Diop founded in 2016. Diop has also created Céytu, a literary collection that aims to publish literary masterpieces from all languages and all cultures into Wolof; Paris's Editions Zulma released the first series of translated works by such authors as Mariama Bâ, Aimé Césaire, and J. M. G. Le Clézio in 2016. Diop himself translated Aimé Césaire's Une saison au Congo into Wolof. In addition to EJO Editions, Diop founded Lu defu waxu, the first and only online weekly newspaper in Wolof.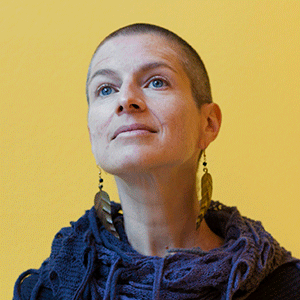 Anna Badkhen was born in the Soviet Union and is an American citizen. Her seventh published book is Bright Unbearable Reality, an essay collection. Her awards include the Guggenheim Fellowship, the Barry Lopez Visiting Writer in Ethics and Community Fellowship, and the Joel R. Seldin Award from Psychologists for Social Responsibility for writing about civilians in war zones. Badkhen is a consulting editor at Mānoa and a contributing editor at Nautilus.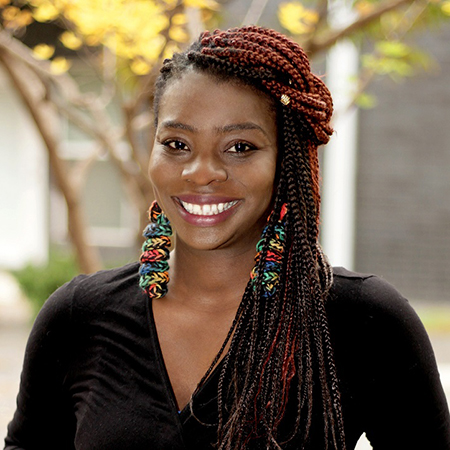 As the curator of public programs and performance at Oklahoma Contemporary, Marie Casimir leads the development of exhibition and contemporary art-related programming that emphasizes diversity, innovation, collaboration and community. She brings thirteen years of experience and a passion for engaging artists and community members across imaginary borders, both geographic and social, through art. She is an arts administrator, producer, multidisciplinary performing artist and educator, and she has been an adjunct lecturer in the Clara Luper Department of African & African American Studies at the University of Oklahoma. Marie received a Heartland Emmy nomination for I Dream of Greenwood, her most recent collaboration with World Literature Today.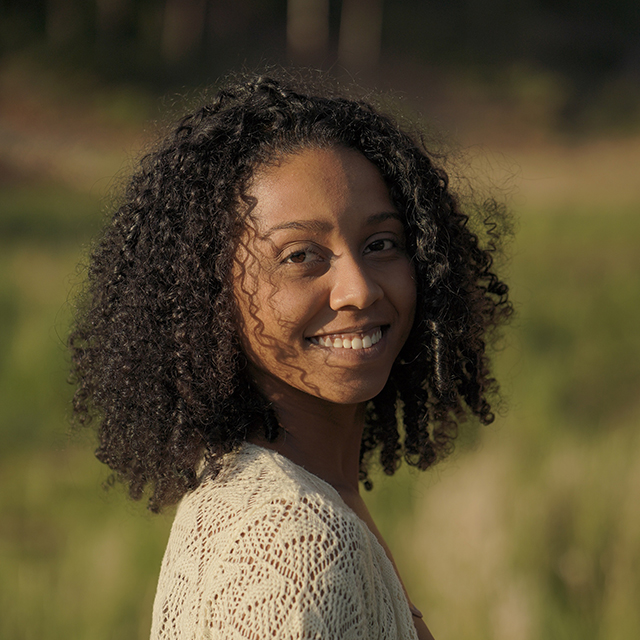 Vitoria Correia is originally from Taboão da Serra (SP), Brazil. She graduated from the Bolshoi Theatre School of Brazil in 2020, where she learned the Vaganova technique. Her first work experience was at Junior Company Bolshoi Brazil, with extensive scenic experience in repertoire ballets such as Don Quixote, Raymonda, and The Nutcracker. Besides ballet, contemporary dance and Brazilian regional dances are also part of her stage experiences. In a live video performance, she participated in artistic advertising campaigns such as Pantene and Instituto Cultural Vale and as an invited guest performer on Festival Multipla Danca 2021. In 2022 she moved to the United States to study at the University of Oklahoma and to dance abroad. During her first year as a ballet performance major at OU, she performed in OFB's Sleeping Beauty and Strand, by Robyn Mineko. "It is amazing to be in an environment surrounded by art and knowledge."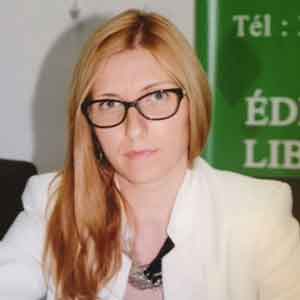 Bojana Coulibaly is the African Language Program Manager at Harvard. She taught African literary and cultural studies at Harvard, Rutgers, Gaston Berger University, and the University of Orléans, and was a Fulbright recipient in comparative literature at Gaston Berger University. She holds a PhD in African Studies from the University of Tours. Her work focuses on publishing in African languages and the promotion of African languages in education and the African public space. Dr. Coulibaly is the managing editor of EJO Editions, a publishing house specializing in literature written in Wolof and other African national languages, founded by Boubacar Boris Diop.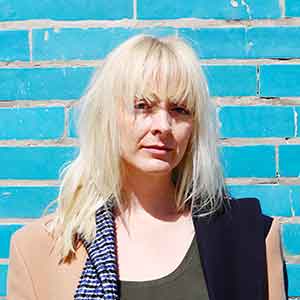 Jennifer Croft won a 2022 Guggenheim Fellowship for her novel Amadou, the 2020 William Saroyan International Prize for Writing for her illustrated memoir Homesick,and the 2018 Man Booker International Prize for her translation from Polish of Nobel laureate Olga Tokarczuk's Flights. Dr. Croft is also the author of Serpientes y escaleras and Notes on Postcards as well as the translator of Federico Falco's A Perfect Cemetery, Romina Paula's August, Pedro Mairal's The Woman from Uruguay, Olga Tokarczuk's The Books of Jacob, Sylvia Molloy's Dislocations, and Sebastián Martínez Daniell's Two Sherpas. She holds an MFA from the University of Iowa and a PhD from Northwestern University.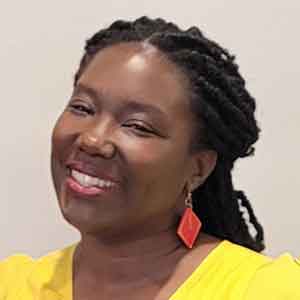 Kalenda Eaton is an associate professor in the Clara Luper Department of African & African American Studies at the University of Oklahoma. Dr. Eaton's teaching and research areas include critical approaches to Black women's studies; African Americans in the American West; and African Diaspora studies. Eaton is a Fulbright scholar and advocate for the public humanities.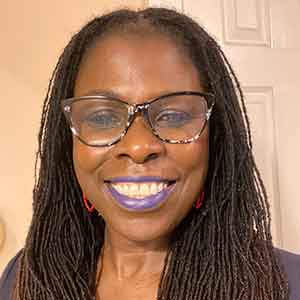 Marame Gueye is associate professor of African and African diaspora literatures at East Carolina University. Her work is on verbal art, gender, language, and immigration. Dr. Gueye is also a scholar-activist of women's rights in Senegal and its American diaspora.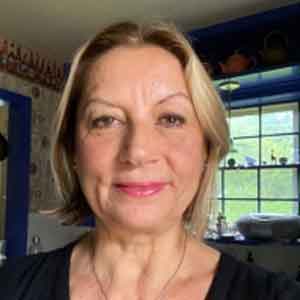 Rita Keresztesi's research and teaching focus is on African and African diaspora literary and cultural studies. Dr. Keresztesi was a Fulbright U.S. Scholar at l'Université Ouaga 1 Professeur Ki-Zerbo, Ouagadougou, Burkina Faso, during the academic year 2010–2011. She has been a Fulbright U.S. Scholar Alumni Ambassador since 2016. She is the author of the book Literary Black Power in the Caribbean: Fiction, Music and Film (Routledge/Taylor & Francis, 2021); of Strangers at Home: American Ethnic Modernism between the World Wars (University of Nebraska Press, 2005/2009); and the co-editor (with Ellie Higgins and Dayna Oscherwitz) of the book The Western in the Global South (Routledge/Taylor & Francis, 2015). Her recent publications focus on West African cinema and music and on Afro-Caribbean literature and culture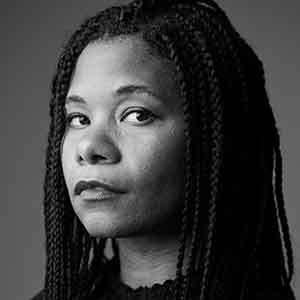 Jessica Karis Ray, a native of Oklahoma City, is an interdisciplinary artist who focuses on dance, choreography, filmmaking, and visual mixed-media work. Her artistic works aim to create visual landscapes by examining our ability to have intense emotional responses to our problems and struggles. As a filmmaker and video editor, she's worked widely with acclaimed institutions and independent artists, including Lincoln Center for the Performing Arts. Her choreographic and performance project work, Dance into Deliverance, has been performed throughout the East Coast, and her dance films have screened across the US and internationally. (Photo by Whitney Browne)
Bala Saho is a historian of nineteenth- and twentieth-century West Africa (religious, legal, cultural and social, women's, and gender history). His book, Contours of Change: Muslim Courts, Women, and Islamic Society in Colonial Bathurst, the Gambia, 1905–1965 (Michigan State University Press, 2018), explores the place of women in the formation of colonial Bathurst, the evolution of women's understanding of the importance of law in securing their rights, as well as the ways in which women utilized the new qadi court system to fight for growing rights within the domestic sphere. He is currently working on a second book titled Ritualizing the Womb: The Peril of Childless (Kañeleng) Women in The Gambia. It investigates how voluntary associations of childless women shape perceptions of infertility in modern Gambia and how kañeleng counter the burden of childlessness and redefine the cultural construction of womanhood.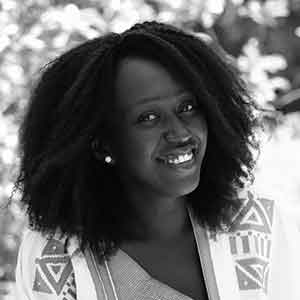 Fatoumata Seck is an assistant professor of French and francophone studies at Stanford University. Dr. Seck holds a joint appointment at the Center for Comparative Studies in Race and Ethnicity and a courtesy appointment in the Department of Comparative Literature. Her book manuscript, Materializing Imaginaries in Postcolonial Senegal examines ways in which writers, filmmakers, and artists reframe economic thought and practices through art, thereby creating social, political, and economic imaginaries in postcolonial Senegal. Before Stanford, Seck was an assistant professor at the City University of New York, College of Staten Island (CUNY/CSI). She received a PhD in French with an anthropology minor and a certificate in African Studies from Stanford University. Her scholarship has appeared in the Journal of African Cultural Studies, Journal of Haitian Studies, Etudes Littéraires Africaines, Le Monde Afrique, and is forthcoming in The Routledge Encyclopedia of African Studies.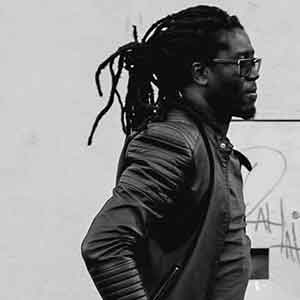 Maky Madiba Sylla is a Senegalese filmmaker and also a singer known as Daddy Maky (his stage name). He studied cinema at the Birmingham Film School in the UK. El Maestro Laba Sosseh is his first documentary film. He also directed another film, Il Chantait Rouge, about the Senegalese communist militant emblematic figure and politician Amath Dansokho. He is currently working on his new documentary film Murambi at Heart, which explores the life and work of renowned author Boubacar Boris Diop.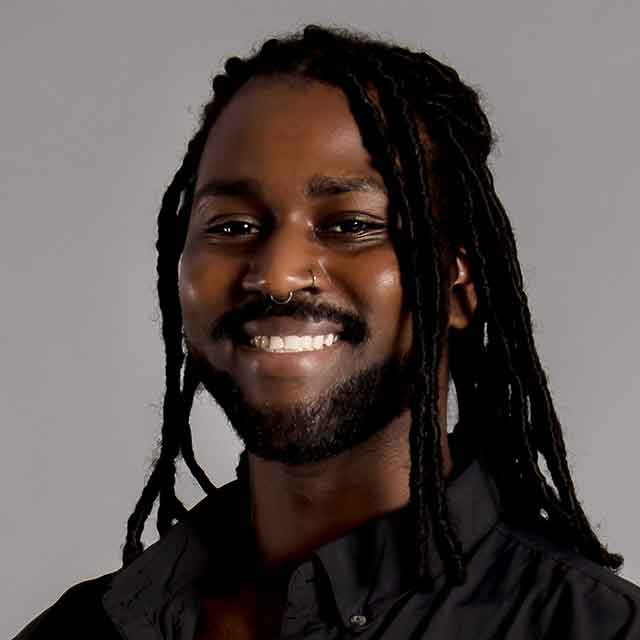 Nathaniel Tylor is a graduate dance performance major from the University of Central Oklahoma. He is trained in classical ballet, jazz, and modern dance. He has also been trained in African dance, Bharatanatyum, and even aerial dance. Tylor has had the esteemed opportunity to present his own choreographic work at two collegiate conferences. He is also one of the few students selected for two years to present their own choreographic research at the National Conference of Undergraduate Research. He currently teaches across the Oklahoma City and Edmond area in hip-hop, modern, contemporary, jazz, and ballet. "As an artist I think it is important to represent the community that you come from. To be another face and voice amongst the people. Art in Oklahoma is making moves one step at a time, and I want to be a part of the innovation."