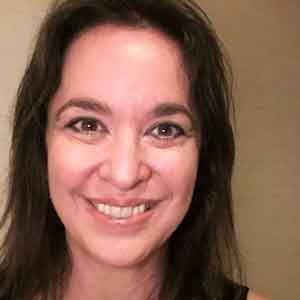 Cynthia Leitich Smith is the 2021 NSK Neustadt laureate and a New York Times best-selling author of books for young readers, including Hearts Unbroken, which won the American Indian Library Association's Youth Literature Award. Her 2021 releases are the middle grade anthology Ancestor Approved: Intertribal Stories for Kids and novel Sisters of the Neversea. She is also the author-curator of Heartdrum, a Native-focused imprint at HarperCollins Children's Books, and serves as the Katherine Paterson Inaugural Endowed Chair on the faculty of the MFA program in Writing for Children and Young Adults at Vermont College of Fine Arts. Cynthia is a citizen of the Muscogee Nation and lives in Austin, Texas.
Biographical information about the participating jurors who will choose the winner of the 2022 Neustadt Prize, along with their nominees, can be found under The Prizes > The Neustadt Prize tab.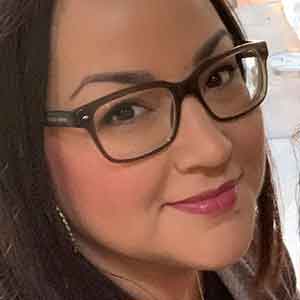 Meredith Bigheart-Seagraves (Osage) teaches first-year composition at the University of Central Oklahoma. Her courses are designed specifically for Native students and members of the Native American Success Initiative. She has presented papers at many national conferences, including the Conference on College Composition and Communication, the American Literature Association Annual Conference, the College English Association Annual Conference, and the Popular Culture Association/American Culture Association Annual Convention. Her research interests include ethnic American literature, Native American literature, and memoir.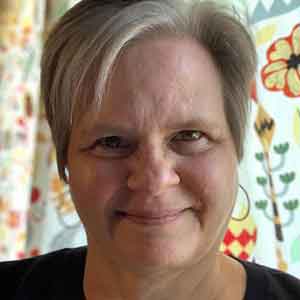 Laura Bolf-Beliveau is a professor of English at the University of Central Oklahoma where she teaches classes in secondary methods, young adult literature, and first year composition. She is a former high school English teacher with over fifteen years of experience in urban, rural, and suburban districts. Dr. Bolf-Beliveau has published in the areas of social justice, identity formation, and feminism. She has also published book chapters connecting theory to television, young adult literature, and horror novels. Most recently, her chapter "Monsters Matter: Reimagining Caliban Using Monster Theory" appeared in Shakespeare and Young Adult Literature: Pairing and Teaching. The chapter focuses on how Akwaeke Emezi's young adult novel, Pet, challenges problematic stereotypes of the "monstrous other." Laura was a team leader and writer of Oklahoma's 2016 ELA standards. Additionally, she has worked on numerous Oklahoma Regents grants that helped alternatively certified teachers implement critical thinking and argumentative writing in metro-area schools.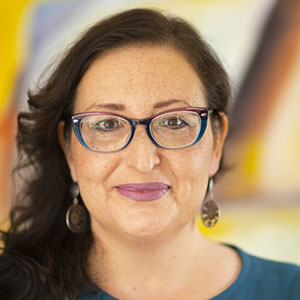 Monica Brown is the author of many multicultural picture books, including Waiting for the Biblioburro, Marisol McDonald Doesn't Match / Marisol McDonald no combina, Sharuko: El Arqueólogo Peruano / Peruvian Archaeologist Julio C. Tello, and Frida Kahlo and Her Animalitos, a New York Times Best Illustrated Book of the Year. Monica's work has been honored with Américas Awards, the Christopher Award, an Orbis Pictus honor, starred reviews, and named to many best-of lists. Her books have been featured in the New York Times, Washington Post, and on NPR. She is the author of the acclaimed Lola Levine chapter book series, the first of which was named a Kirkus Reviews Best Middle Grade Book of the Year, a School Library Journal Top 10 [email protected] Book, and one of the New York Public Library's 100 Books for Reading and Sharing. Her newest release is Small Room, Big Dreams: The Journey of Julián and Joaquin Castro, illustrated by Mirelle Ortega. She is a professor of English at Northern Arizona University.
Annawake Grubbs (Osage) teaches eighth-grade English at Cimarron Middle School in Edmond, Oklahoma. She recently participated in a panel discussion through Edmond Public Schools, speaking on the importance of cultural representation within curriculum and empathy in the classroom. She serves on various committees for Edmond Public Schools and Cimarron Middle School. She earned her bachelor's degree in English from the University of Central Oklahoma, where she presented a paper at the National Conference of Undergraduate Research.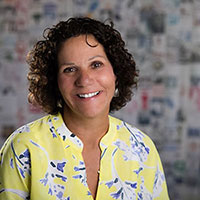 Kathy Neustadt lives in Denver and is a freelance field producer for ABC News. Before television, she worked in radio broadcasting in the mountains of Colorado for five years before going to work at KCNC-TV in Denver as a news writer. Kathy works extensively in not-for-profits in the Denver area. She is on the board of trustees at the Rose Community Foundation in Denver, current board chair of the Mizel Arts and Culture Center, and the former chair and longtime board member of the Staenberg-Loup Jewish Community Center. In 2012 Kathy endowed what is now the Neustadt JAAMM Festival, which features Jewish authors, speakers, music, and film at the JCC every fall. She attended the University of Oklahoma and graduated from the University of Denver with a degree in mass communications. She loves to ski and hike in the Rockies and has two children, Tess and Josh Hankin.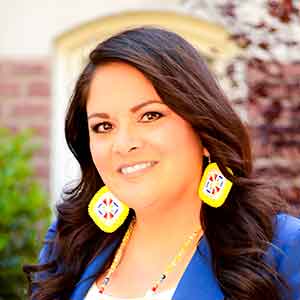 Heather Shotton (Wichita/Kiowa/Cheyenne) is associate professor and chair of the Department of Educational Leadership & Policy Studies and the director of Indigenous Education Initiatives in the Jeannine Rainbolt College of Education at the University of Oklahoma. Dr. Shotton's scholarship engages with Indigenous higher education, Indigenous college students, and Indigenous feminisms in academia. Her scholarship and practice have been dedicated to bringing visibility to Indigenous people and issues in higher education and transforming higher education as a site of reclamation for Indigenous communities. She served as a co-editor for three critical books that address Indigenous higher education: Beyond the Asterisk: Understanding Native Students in Higher Education (Stylus), Reclaiming Indigenous Research in Higher Education (Rutgers University Press), and Beyond Access: Indigenizing Programs for Native American Student Success (Stylus). She is a strong advocate for Indigenous education and has spent her career advocating for Indigenous students and communities in educational systems.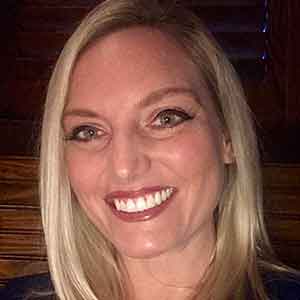 Anastasia Wickham is an associate professor of English and English Education co-coordinator at the University of Central Oklahoma. Her recent publications focus on literary and popular portrayals of gender and mental illness during adolescence, including "Villainous or Vindicated: Postmodern Characterization of Women in YA Fairy Tales" in Children's and YA Literature and Culture: Broadening Critical Boundaries and "It's All in Your Head: Portraying Schizophrenia in YA Literature" in the Journal of Popular Culture.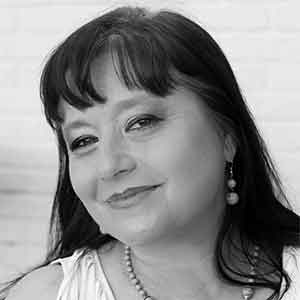 Kimberly Wieser is associate chair and an associate professor of English at the University of Oklahoma. Dr. Wieser is an affiliated faculty member with Native American Studies and Environmental Studies and is the national director for Native Writers' Circle of the Americas, housed at OU since 1991. She is the author of Back to the Blanket: Recovered Rhetorics and Literacies in American Indian Studies (part of the Recovering Languages and Literacies of the Americas Initiative, funded by the Andrew W. Mellon Foundation; winner of the Louis Little Coon Oliver First Book Award for Prose 2004), published by the University of Oklahoma Press in 2017. Under her previous name, Kimberly Roppolo, she was one of the co-authors of Reasoning Together: The Native Critics Collective (2008), named one of the most important books in her field in the first decade of the twenty-first century by NAISA. Her poetry collection Texas . . . to Get Horses was published by That Painted Horse Press in 2019. She is the recipient of a National Humanities Center Summer Fellowship (2020/deferred to 2022) for her manuscript in progress "War Began to Kindle and Was Cruelly Fought": Historical Poems from The DeSoto Chronicles.