Margarita Engle
2019 NSK Prize Winner
Margarita Engle (b. 1951) is a Cuban American author of over two dozen books. Born in Los Angeles, she developed a deep attachment to her mother's homeland during childhood summers with relatives in Cuba. She studied agronomy and botany along with creative writing, earning a BS from California State Polytechnic University in 1974 and an MS from Iowa State University in 1977. While working toward a doctoral degree in biology from the University of California, Riverside, Engle took a creative writing seminar with Tomás Rivera, and she credits this experience as a part of what stirred her passion to write.
Engle writes many of her books in the format of verse novels, and her books have received multiple awards and honors, including the Newbery Honor for The Surrender Tree and a PEN USA Award for The Lightning Dreamer. The Poetry Foundation selected Engle to serve as the 2017–2019 national Young People's Poet Laureate, and she was USBBY's 2019 nominee for the Astrid Lindgren Award, one of the world's most renowned prizes for children's literature. Her other awards include multiple Pura Belpré Awards, Américas Awards, the Jane Addams Award, Golden Kite Award, Walter Dean Myers Honors, Lee Bennett Hopkins Poetry Award, Arnold Adoff Poetry Award, and Green Earth Book Awards, among others. Many of her books have been translated into Spanish as well.
Engle currently lives in central California with her husband and his wilderness search-and-rescue dogs.
* * *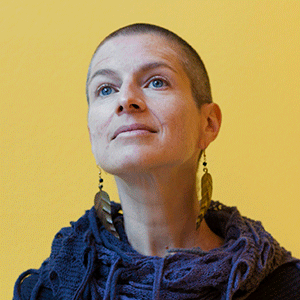 Anna Badkhen has spent most of her life in the Global South. Her immersive investigations of the world's iniquities have yielded six books of literary nonfiction, most recently Fisherman's Blues. She has written about a dozen wars on three continents, and her essays and dispatches appear in periodicals and literary magazines such as the New York Review of Books, Granta, The Common, Harper's, Guernica, World Literature Today, and the New York Times.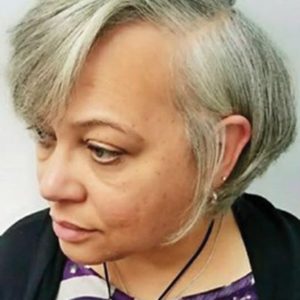 Edith Campbell is an associate education librarian at Indiana State University. She serves on the advisory board for the Research on Diversity in Youth Literature journal and for the Journal of Research on Libraries and Young Adults. Edith is currently serving on the Robert F. Sibert Award Committee. She was a member of the 2018 Michael L. Printz Award Committee. In 2016 Edith served as a Faculty Fellow to the ISU Faculty Center for Teaching Excellence's Multicultural Curriculum Learning Community. She researches the visibility of Black girls in young-adult literature and anthropomorphic monkeys in picture books. She blogs at CrazyquiltEdi. She received her BA in economics from the University of Cincinnati and an MLS from Indiana University.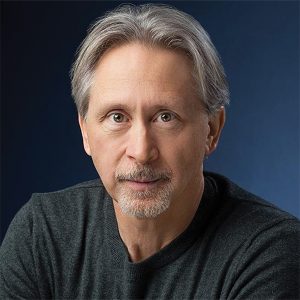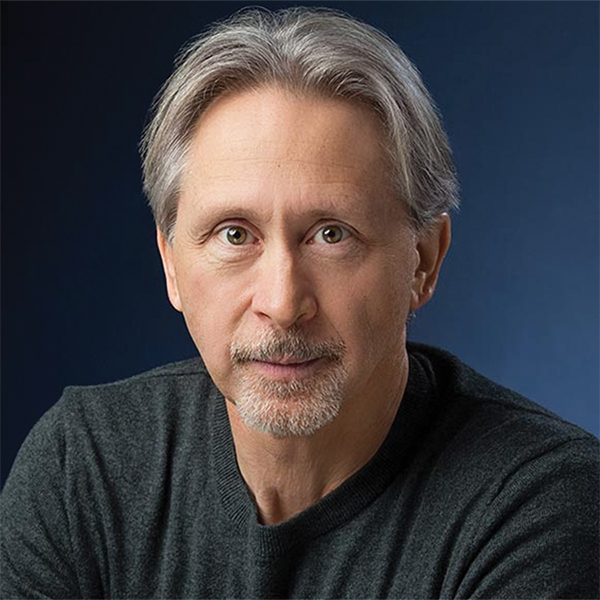 An associate professor of modern dance at the University of Oklahoma, Austin Hartel has led a distinguished career as a dancer and choreographer. Hartel was co-choreographer and a soloist for five years with Pilobolus Dance Theater, making appearances worldwide and on television, twice on the Tonight Show with Johnny Carson. In 1989 he left Pilobolus to found, with Lisa Dalton, Dalton-Hartel Dance. Hartel has danced with, among others, the José Limón Dance Company, Dances We Dance, the Frank Holder Dance Company, the Opera Company of Philadelphia, Peter Pucci Plus Dancers, and Tandy Beal. Hartel's choreographic commissions include works for Company Teatro Nuovo of Turin, Italy, Akasha Dance Company in Chicago, the National Ballet of Surinam, the Sylvia and Danny Kaye Playhouse in New York City, and the New Arts Festival in Fort Myers, Florida. Hartel joined the faculty of the OU School of Dance in 2001.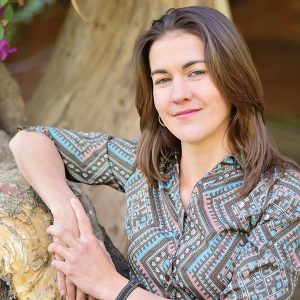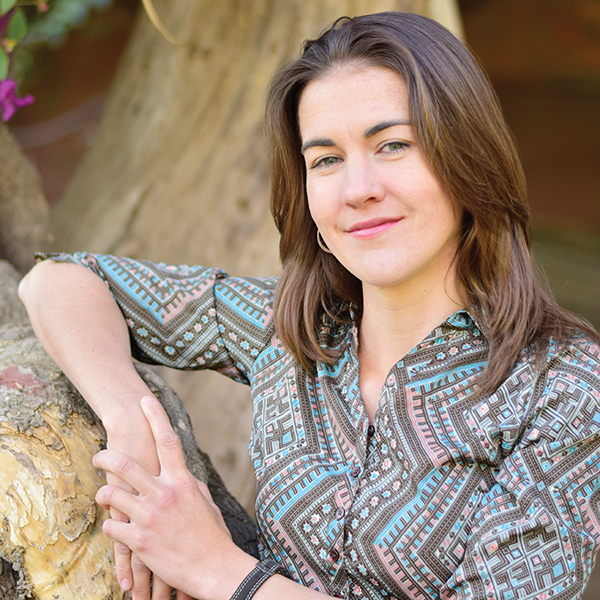 Sarah Hines is an assistant professor in the History Department at the University of Oklahoma, where she teaches courses on modern Latin American history. She is currently completing a book manuscript entitled "Water for All: Revolution, Property, and Community in Twentieth-Century Bolivia." The book is a history of social struggle over water property, access, and infrastructure from the late nineteenth century to the present.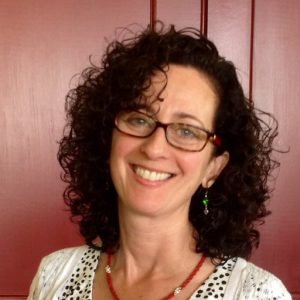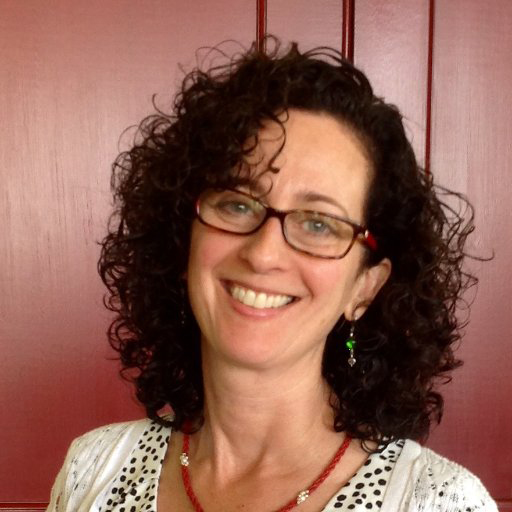 Tassie Katherine Hirschfeld is a professor in the Department of Anthropology at the University of Oklahoma. Her first book, Health, Politics and Revolution in Cuba since 1898, was published by Transaction Press in 2008. This work challenged many common assumptions about the Cuban health care system and paved the way for the development of a more critical body of scholarship linking political corruption, kleptocracy, and state failure to population health crises in Cuba and other post-Soviet states. Her research has been featured in the Miami Herald, the Tampa Tribune, the Miami New Times, and the New Republic.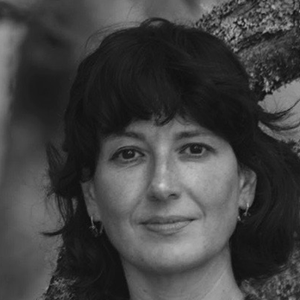 Kapka Kassabova is a writer of journeys and geographies. Her latest book of narrative nonfiction, Border (Granta/ Greywolf 2017), won the British Academy Al-Rodhan Prize, Saltire Book of the Year, Stanford-Dolman Book of the Year, and was shortlisted for the NBCC Award. Her next book is To The Lake: a Balkan Journey of War and Peace (2020). Kapka grew up in Bulgaria, was educated in New Zealand, and now lives in the Highlands of Scotland.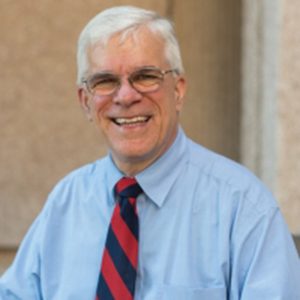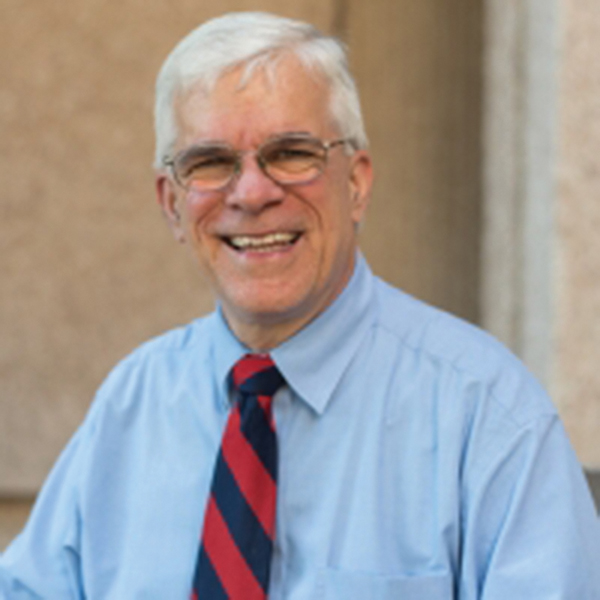 Charles Kenney is a professor of political science at the University of Oklahoma, where he has taught government and politics of Latin America and the international relations of Latin America since 1997. He was a member of the Latin American Studies Association delegation of international electoral observers for the 2000 Peruvian elections and the National Democratic Institute and Carter Center joint international observation mission in 2001. He has published Fujimori's Coup and the Breakdown of Democracy in Latin America (2004) as well as numerous scholarly articles and book chapters. His primary areas of interest include democratization, constitutional design, electoral and party systems, and Peruvian politics.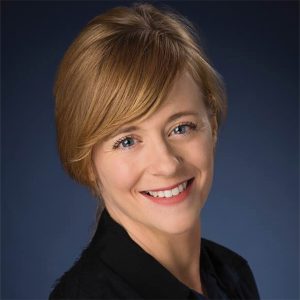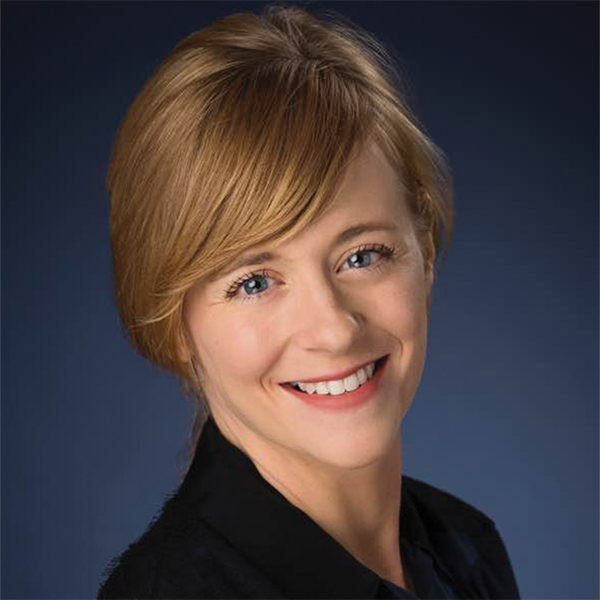 Leslie Kraus, assistant professor of dance (modern dance) at the University of Oklahoma, is a performer, choreographer, and educator based between NYC, Seattle, and Norman. From 2004 to 2013 Leslie was a principal dancer and soloist for the Kate Weare Company. She danced in over ten of Kate's creations and held the position of assistant director, touring, restaging, and teaching company repertoire across the country. In 2012 she joined the immersive theatre company Punchdrunk in their hit show Sleep No More, where she played the role of Lady Macbeth. In 2014 she traveled with Punchdrunk to London to join their show The Drowned Man, where she played the lead role of Woycek. Leslie holds an MFA in dance from the University of Washington, a BFA in dance and choreography from Virginia Commonwealth University, and is also a 500HR trained yoga teacher.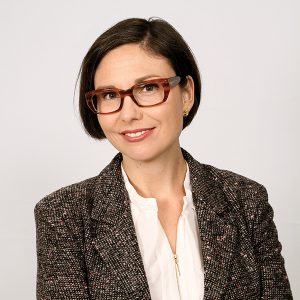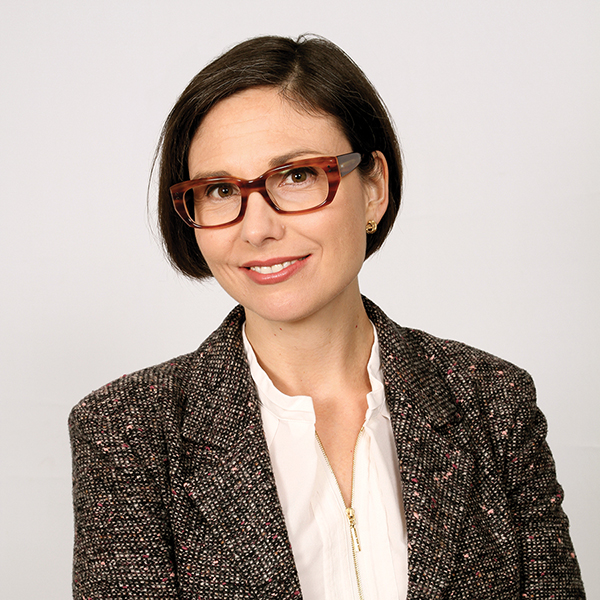 Nancy LaGreca is a specialist in nineteenth- and early twentieth-century Latin American literature. Her research uncovers how intellectuals sought to expand definitions of selfhood in the face of strong nationalist discourses of ideal citizenship. Her books, Rewriting Womanhood and Erotic Mysticism, analyze the ways that writers from across Latin America questioned norms of gender and sexuality in the long nineteenth century. She teaches upper-division and graduate courses on Latin American literature and culture in the Department of Modern Languages, Literatures, and Linguistics at the University of Oklahoma.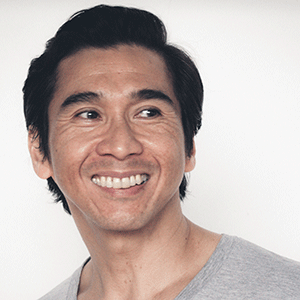 Joseph O. Legaspi is the author of the poetry collections Threshold and Imago, both from CavanKerry Press; and three chapbooks: Postcards (Ghost Bird Press), Aviary, Bestiary (Organic Weapon Arts), and Subways (Thrush Press). Recent works have appeared in POETRY, New England Review, Best of the Net,and the anthology Reel Verse (Everyman's Library). He cofounded Kundiman (www.kundiman.org), a national nonprofit organization dedicated to nurturing generations of writers and readers of Asian American literature.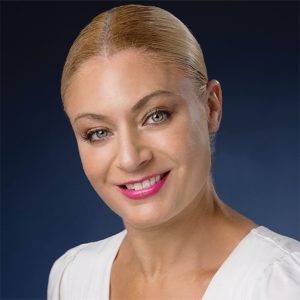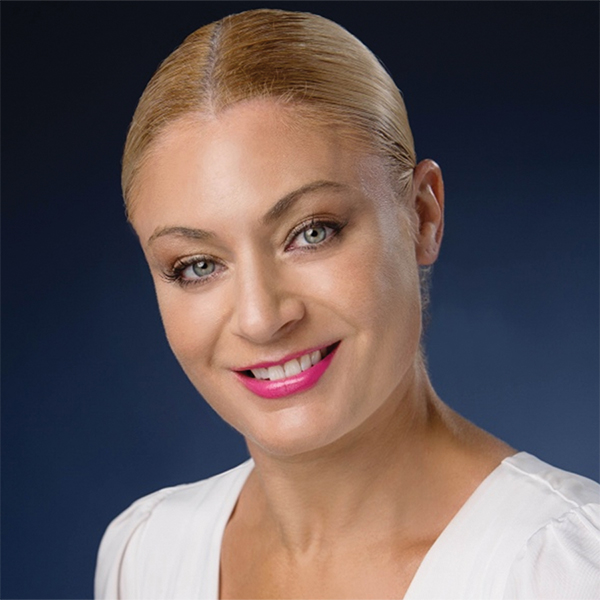 Roxanne Lyst is an assistant professor of modern dance at the University of Oklahoma. A native of Annapolis, Maryland, she began her professional dance training in Washington DC under the mentorship of Alfred Dove and Adrian Bolton. She continued her studies at the Jacob's Pillow Dance Festival and as a fellowship student at the Ailey School. Lyst has been a member of AILEY II, the Philadelphia Dance Company, and the Alvin Ailey American Dance Theater. She has toured nationally and internationally performing works choreographed by Alvin Ailey, Judith Jamison, Robert Battle, Twyla Tharp, Ulysses Dove, Lar Lubavitch, Paul Taylor, Ron Brown, Mauro Bigonzetti, Alonzo King, and many more. She has performed independently with Hope Boykin Dance, DANCE IQUAL, and Waheed Works. She received her master of fine arts from Hollins University in 2013.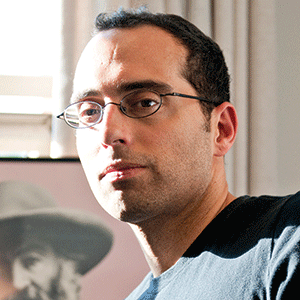 Philip Metres (www.philipmetres.com) is the author of ten books, including Shrapnel Maps (forthcoming 2020), The Sound of Listening (essays, 2018), Sand Opera (poems, 2015), Pictures at an Exhibition(poems, 2016), I Burned at the Feast: Selected Poems of Arseny Tarkovsky (translations 2015), and others. His work has garnered a Lannan fellowship, two NEAs, six Ohio Arts Council Grants, the Hunt Prize, the Beatrice Hawley Award, two Arab American Book Awards, the Watson Fellowship, the Creative Workforce Fellowship, and the Cleveland Arts Prize. He is professor of English and director of the Peace, Justice, and Human Rights program at John Carroll University.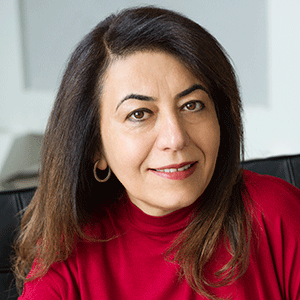 Dunya Mikhail is an Iraqi-American poet. Her honors include the Guggenheim Fellowship, Knights Foundation grant, Kresge Fellowship, Arab American Book Award, and UN Human Rights Award for Freedom of Writing. New Directions published her books The Beekeeper, The Iraqi Nights, Diary of A Wave Outside the Sea, The War Works Hard, and her forthcoming In Her Feminine Sign. She works as an Arabic special lecturer at Oakland University in Michigan.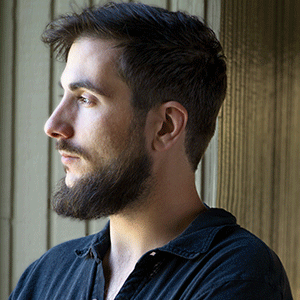 André Naffis-Sahely is the author of The Promised Land: Poems from Itinerant Life (Penguin, 2017). He is a Visiting Teaching Fellow at Manchester Metropolitan's Writing School and is the Poetry Editor of Ambitmagazine. He is from Abu Dhabi but was born in Venice to an Iranian father and an Italian mother. His writing has appeared in The Nation, Harper's, and the Times Literary Supplement, among others. His translations from French and Italian include twenty titles of fiction, poetry, and nonfiction, featuring works by Honoré de Balzac, Émile Zola, Joseph Kessel, Tahar Ben Jelloun, Rashid Boudjedra, Abdellatif Laâbi, and Alessandro Spina. Forthcoming projects include The Heart of a Stranger: An Anthology of Exile Literature (Pushkin Press, 2019) and a poetry pamphlet from Rough Trade Books.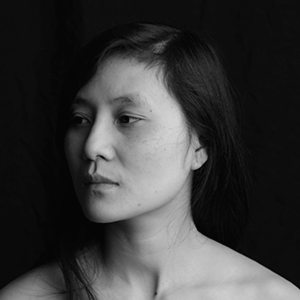 Vi Khi Nao is the author of Sheep Machine (Black Sun Lit, 2018); Umbilical Hospital (Press 1913, 2017); the short-story collection A Brief Alphabet of Torture, which won FC2's Ronald Sukenick Innovative Fiction Prize in 2016; the novel Fish in Exile (Coffee House Press, 2016); and the poetry collection The Old Philosopher, which won the Nightboat Books Prize for Poetry in 2014. Her work includes poetry, fiction, film and cross-genre collaboration. Her stories, poems, and drawings have appeared in NOON, Ploughshares, Black Warrior Review, and BOMB, among others. She holds an MFA in fiction from Brown University.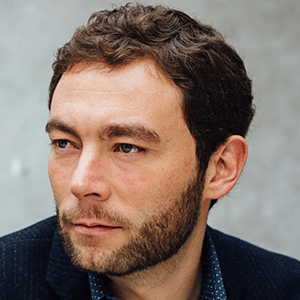 Felipe Restrepo Pombo is a Colombian journalist, editor, and author. In 2017 he was included in the Bogotá39 list of the best Latin American writers under forty, organized by the Hay Festival every decade. He is the author of the novel The Art of Vanishing; two collections of journalistic profiles; and a biography of the painter Francis Bacon. His work has been published in several countries and translated into English, French, and Deutsch. In 2013 he was a guest editor for the prestigious Paris Match magazine. He is the editor behind the books The Sorrows of Mexico and Crónica: The Best Narrative Journalism in Latin America. He has contributed to several international publications: El País, Esquire, BBC, and Words Without Borders, among others. He teaches at several universities throughout the continent and is currently the editor-in-chief of the acclaimed Gatopardo magazine in Mexico City.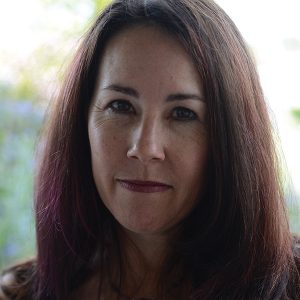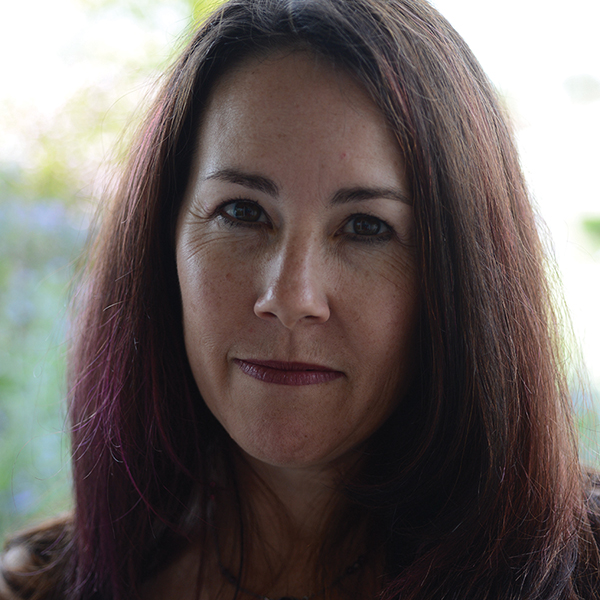 J. L. Powers is the award-winning author of multiple novels for children and young adults, most recently Under Water (Cinco Puntos Press, 2019), the second book in a trilogy set in an urban township in South Africa. She has spent the past fifteen years cultivating deep relationships with several communities in South Africa that appear in her novels. In 2017 Powers launched Catalyst Press to publish African writers and African-based books. She is an editor at Cinco Puntos and believes that small, independent publishers play a critical role in promoting diverse books for all children in all places.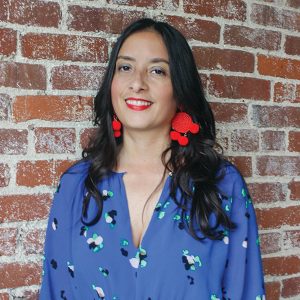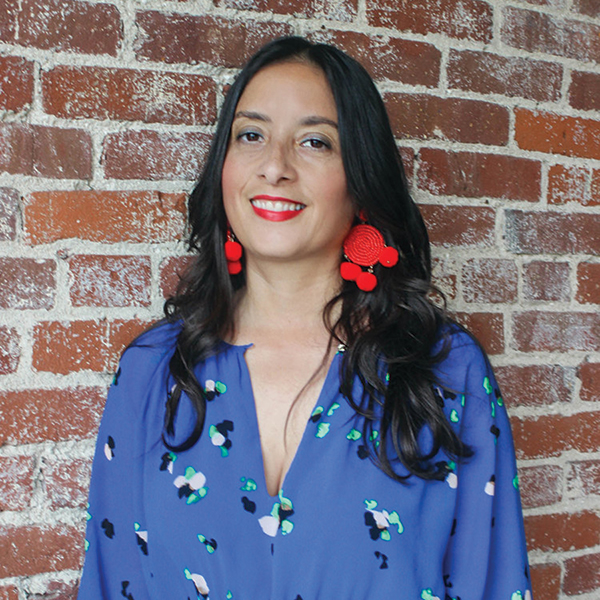 Lilliam Rivera is an award-winning writer and author of the young-adult novels Dealing in Dreams and The Education of Margot Sanchez, available in bookstores everywhere. Her work has appeared in the New York Times, Elle, and the Los Angeles Times, to name a few. She lives in Los Angeles and nominated Margarita Engle for the 2019 NSK Prize.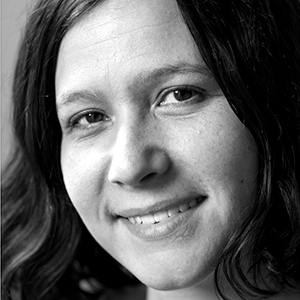 Katherena Vermette is a Métis writer from Treaty One territory, the heart of the Métis nation, Winnipeg, Manitoba. Her first book, North End Love Songs, won the Governor General's Literary Award for Poetry. Her novel, The Break, was a best-seller in Canada and won multiple awards, including the 2017 Amazon.ca First Novel Award. Her second book of poetry, river woman, and eighth children's picture book, The Girl and The Wolf were both released in late 2018. She is also the author of a picture book series, The Seven Teachings Stories, and the graphic novel series A Girl Called Echo. And she co-wrote and co-directed the short doc this river (NFB), which won the 2017 Canadian Screen Award for Best Short.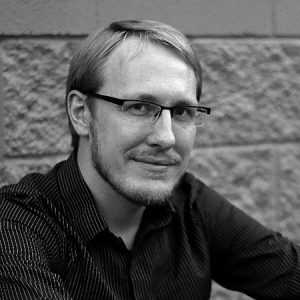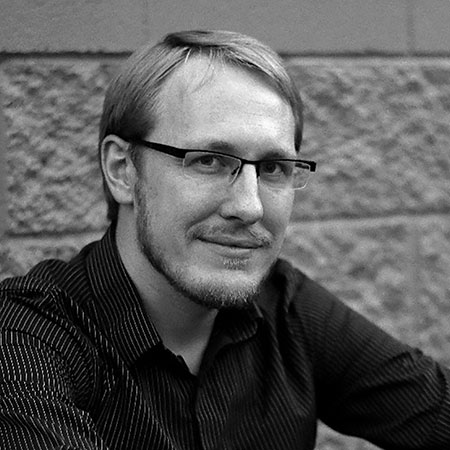 Caleb Westby is an Arizona-based composer, conductor, and educator. Presently pursuing his doctorate in music composition at OU under Dr. Konstantinos Karathanasis, he has had works performed at the International Computer Music Conference, Electronic Music Midwest, and the Angel Fire Chamber Series. His works aim to bridge the gap between the accessible and the abstract in chamber music and beyond.