Edwidge Danticat
The 2018 Neustadt Prize Laureate
Edwidge Danticat (b. 1969) is the author of Breath, Eyes, Memory, an Oprah Book Club selection; Krik? Krak!, a National Book Award finalist; The Farming of Bones, The Dew Breaker, Create Dangerously, Claire of the Sea Light, and The Art of Death: Writing the Final Story. She is also the editor of The Butterfly's Way: Voices from the Haitian Dyaspora in the United States, Best American Essays 2011, Haiti Noir, and Haiti Noir 2. She has written six books for children and young adults—Anacaona, Behind the Mountains, Eight Days, The Last Mapou, Mama's Nightingale, and Untwine—as well as a travel narrative, After the Dance. Her memoir, Brother, I'm Dying, was a 2007 finalist for the National Book Award and a 2008 winner of the National Book Critics Circle Award for autobiography. She was a 2009 MacArthur fellow.
* * *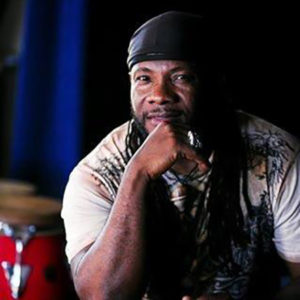 Daniel Brevil is the musical director of Rara Tou Limen. Over the past twenty-five years, he has worked to foster an understanding of Haiti, its traditions, and its distinct cultural expressions. As a student, Brevil deepened his knowledge of Vodou, the religion of the Haitian people, and its drumming, dancing, and singing, as he attended École Nationale des Arts, Haiti's premier school of the arts. Brevil has recorded and performed with such luminary figures of Haitian music as Azor, Emeline Michel, James Germaine, and Daniel Beaubrun (Boukman Eksperyans), among others. Brevil is an accomplished drum teacher, leading classes and workshops for youth and adults worldwide. He exemplifies a unique insight into the relationship between dance and drum, which informs his compositions, arrangements, performances, and teachings.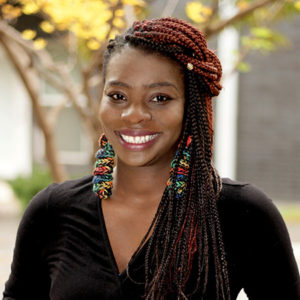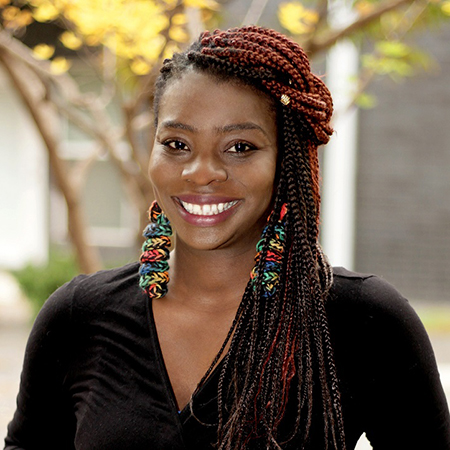 Marie Casimir is a Haitian American performer, writer, producer, and lecturer of African and African diaspora dance in the Clara Luper African & African American Studies Department at OU. She is the founder and director of Djaspora Productions, supporting and producing art that connects artists of color locally and globally. She is a co-founder and producer of the Instigation Festival, a dance and music festival in Chicago and New Orleans. A 2018 Ragdale Artists Fellow and recipient of a OneLove Nola Residency, she has served as an arts and culture consultant for the Consulate of Haiti in Chicago and associate director of Links Hall in Chicago.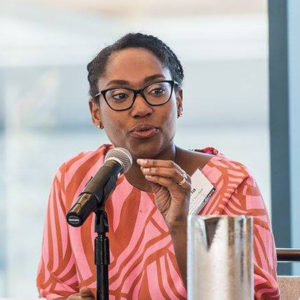 Marcia Chatelain (marciachatelain.com) is an associate professor of history and African American Studies at Georgetown University. The author of South Side Girls: Growing up in the Great Migration from Duke University Press, she teaches about women's and girls' history as well as the history of black capitalism. She is currently working on the book From Sit-In to Drive Thru: Black America and Fast Food in an Age of Crisis, which will examine the intricate relationship among African American politicians, civil rights organizations, communities, and the fast food industry. In 2016 the Chronicle of Higher Education named her a Top Influencer in academia.
Erik Gleibermann is a WLT editorial board member, San Francisco–based social justice educator, and journalist. He has written for the Atlantic, New York Times, Washington Post, San Francisco Chronicle, Guardian, Colorlines, Tikkun, The Black Scholar, and numerous literary journals. He is a former writing mentor in the University of California Berkeley Graduate School of Education and a 2018 international US Fulbright Specialist.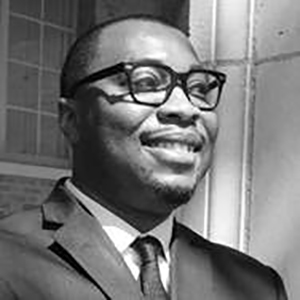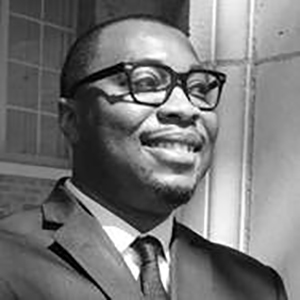 Karlos K. Hill (karloskhill.com) is an associate professor and chair of the Clara Luper Department of African & African American Studies at OU. Dr. Hill is also the founding director of the African & African American Studies Distinguished Lecture Series at OU. A frequent commentator on issues of race, equity, and social justice, his weekly podcast, Tapestry: A Conversation About Race and Culture, has a global following. His core research aim is to uncover the various ways in which racial violence has been central to the black experience in America. His books include Beyond the Rope: The Impact of Lynching on Black Culture and Memory (2016) and The Murder of Emmett Till: A Graphic History, forthcoming from Oxford University Press. Hill has been awarded several prestigious fellowships and grants and is heavily involved in community outreach and engagement.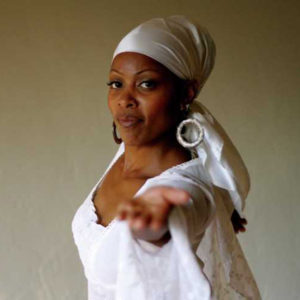 Portsha Terae Jefferson is a dancer and choreographer trained in ballet, modern, jazz, and African-derived styles who specializes in Haitian folkloric dance. Jefferson is the founder and artistic director of Rara Tou Limen (RTL), established in 2004, an arts organization that presents Haitian music, dance, and culture through classes, workshops, and performances. She has taught creative movement and Haitian folkloric dance for seventeen years working with youth at many San Francisco schools and organizations. She is an artist in residence for Oakland, Berkeley, Richmond, and the SF Unified School District. Jefferson was a principal dancer and vocalist with Group Petit La Croix (1996–2003), has performed with Reconnect, Ase Dance Theater Collective, Feet of Rhythm, El Wah Movement, Compagnie Culturelle des Arts, and Ayiti Dans Ansanm (ADA).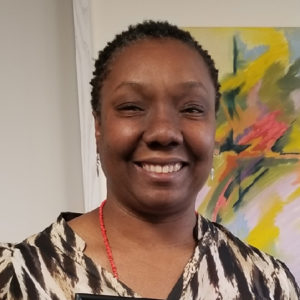 Catherine John Camara is an associate professor of African American and Caribbean literature in OU's English Department. Dr. John is the author of Clear Word and Third Sight: Folk Groundings and Diasporic Consciousness in African Caribbean Writing (Duke Press & UWI Press), and she is currently finishing The Just Society and the Diasporic Imagination. She has published in film studies, gender studies, hip-hop, and classroom pedagogy. She has received three teaching awards, the Irene Rothbaum Award (2004), the Good Teaching Award (2012), and the General Education Teaching Award (2018). She is currently faculty-in-residence in Adams Center.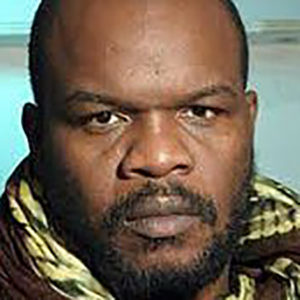 Atibon Nazaire is an actor, musician, visual artist, scholar, activist, Brooklyn resident, and proud Haitian. As an actor, he has performed in several independent films, plays, and TV commercials, including A Raisin in the Sun, Waiting for Godot, Zucco, and Stones in the Sun, just to name a few. A consummate musician, he co-founded the musical group Batwel Rada and Tjovi Ginen, two bands known for their fusion of Haitian devotional music with contemporary arrangements. As a radio announcer, he presented Kalfou Simido, a weekly radio program on the roots of contemporary music of Africa and the diaspora, for six years on WZBC. In an effort to offer support and solidarity for Haiti after the 7.0 earthquake on January 12, 2010, he launched the Brooklyn Loves Haiti T-shirt line.
Achy Obejas (achyobejas.com) is the author of the critically acclaimed novels Ruins, Days of Awe, and three other books of fiction. She edited and translated (into English) the anthology Havana Noir and has since translated Junot Díaz, Rita Indiana, Wendy Guerra, and many others. In 2014 she was awarded a USA Ford Fellowship for her writing and translation. She currently serves as the director of the MFA in Translation program at Mills College in Oakland, California.