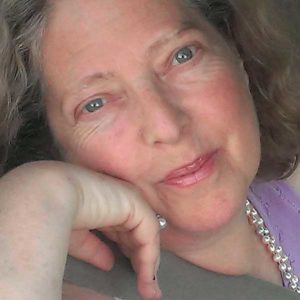 Marjorie Agosín is the Luella Lamer Slainer Professor of Latin American Studies at Wellesley College where she has been teaching for three decades. She is an award-winning poet and essayist and has also edited numerous anthologies in the field of gender and human rights in the Americas. Agosín has also written a young-adult novel, I Lived in Butterfly Hill, which received the Pura Belpre gold medal given by the American Library Association. Agosín is also the recipient of many other awards, among them the Gabriela Mistral Medal of honor given by the government of Chile for life achievement. She is a prolific author and public speaker, and her work has been translated into several languages. She lives in Wellesley, Massachusetts, with her family.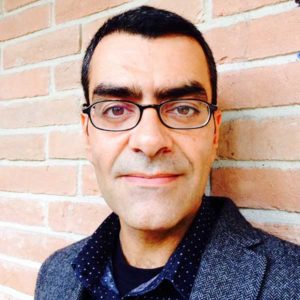 Hayan Charara was born in Detroit in 1972. His parents were Lebanese immigrants. He was educated at Wayne State University, where he received the John Clare Prize; New York University, where he studied in the John W. Draper Interdisciplinary Master's Program in Humanities and Social Thought; and the University of Houston, where he earned a PhD and won the Lucille Joy Prize in Poetry. He is also a recipient of a poetry fellowship from the National Endowment for the Arts. His poetry books are The Alchemist's Diary (2001), The Sadness of Others (2006), and Something Sinister (2016). He edited Inclined to Speak (2008), an anthology of contemporary Arab American poetry, and his children's book, The Three Lucys (2016), received the New Voices Award Honor from Lee & Low Books. He lives in Texas with his wife and two sons and teaches in the Honors College at the University of Houston.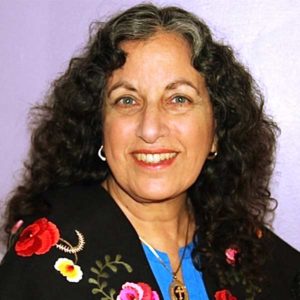 Margarita Engle is the Cuban-American author of many verse books, including the Newbery Honor-winner The Surrender Tree, the PEN USA Award-winner The Lightning Dreamer, and the Walter Dean Myers Honor-winner Enchanted Air. Her books have also received multiple Pura Belpré and Américas Awards, as well as a Jane Addams Award, International Reading Association Award, and many others. Books for younger children include Mountain Dog, Summer Birds, and the Charlotte Zolotow Award-winner Drum Dream Girl. Engle's 2016 books are Lion Island (Atheneum, August) and Morning Star Horse (HBE Publishers, autumn).  She lives in central California, where she enjoys helping her husband train his wilderness search-and-rescue dog.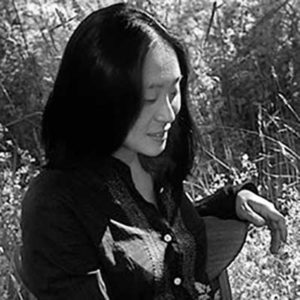 An Na An Na was born in South Korea and grew up in San Diego, California. She is the author of three novels: A Step from Heaven, Wait for Me, and The Fold. The Middle Place, a forthcoming young-adult novel, will be published by Atheneum under Caitlyn Dlouhy Books. Her awards and honors include the Michael L. Printz Award, International Reading Association Award, National Book Award Finalist, ALA Best Books for Young Adults, New York Times Book Review Notable, and Junior Library Guild Selection. She lives in Vermont. Her website may be found at www.AnWriting.com.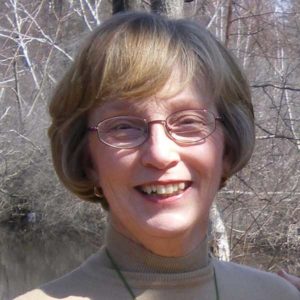 Linda M. Pavonetti is a Professor in the Reading and Language Arts Department of Oakland University in Rochester, MI, where she teaches graduate and undergraduate courses in children's and young-adult literature. She is the past president of the United States Board on Books for Young People (USBBY) and served as vice president of the International Board on Books for Young People (IBBY) for four years. She edited an annotated bibliography, Bridges to Understanding: Envisioning the World Through Children's Books (2011), which spotlights international children's books and selected American books about international issues and cultures. She also edited Children's Literature Remembered: Issues, Trends, and Favorite Books (2004) and has contributed chapters to a number of other books in addition to articles in academic journals. She is a former co-editor of the Michigan Reading Journal, editor of the professional books column for the Journal of Children's Literature, and the children's book column editor for the Michigan Reading Journal.  Dr. Pavonetti has served on numerous committees for the National Council of Teachers of English and American Library Association. She was a member of the 2014 Mildred L. Batchelder Award Committee and currently serves on the 2017 Pura Belpré committee.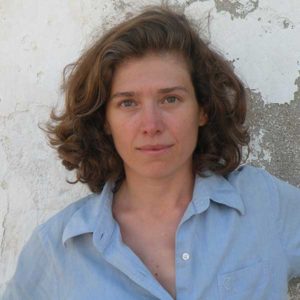 Ozge Samanci was born in Izmir, Turkey and has been living in the United States since 2003. Her graphic memoir Dare to Disappoint: Growing up in Turkey is published by Farrar Straus & Giroux and will be translated into Korean, Danish, and Turkish. Samanci received her PhD from Georgia Institute of Technology, and she is a faculty member at Northwestern University Radio/Television/Film department. Her artwork has been exhibited in numerous venues internationally.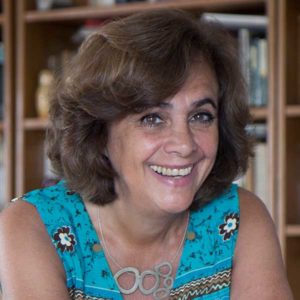 Ana María Shua has published many books in nearly every genre: novels, short stories, short-short stories, poetry, children's fiction, books of humor and Jewish folklore, anthologies, film scripts, journalistic articles, and essays. Born in Buenos Aires in 1951, she began her literary career at the age of sixteen with the publication of El sol y yo (The sun and I), a volume of poetry which received two literary prizes in 1967. She went on to study at the Universidad Nacional de Buenos Aires and worked as an advertising copywriter and journalist during the early stages of her career. Since then, she has received numerous national and international awards and a Guggenheim Fellowship for her novel El libro de los recuerdos (The book of memories, 1994). Her other novels include Soy Paciente (Patient, 1980), Los amores de Laurita (Laurita's loves, 1984), which was made into a movie,  La muerte como efecto secundario (Death as a side effect, 1997), and  El peso de la tentación (The weight of temptation, 2007). Her first four microfiction books have been published in Madrid in one volume: Cazadores de Letras (Letter's hunters, 2009). Her complete short stories have been published as Que tengas una vida interesante (Buenos Aires, 2009). Her last microfiction book is Fenómenos de circo (2011). She published Contra el tiempo, short stories, in 2013. Some of her books have been translated into twelve languages, and her stories appear in anthologies throughout the world. In 2015 she received the Argentine National Literature Award.
Padma Venkatraman lived in five countries, worked as chief scientist on oceanographic vessels, and even spent time underwater before becoming an author. Her latest novel, A Time to Dance (Nancy Paulsen Books, Penguin), was released to five starred reviews (Kirkus, Booklist, SLJ, VOYA and BCCB) and received numerous awards: ALA Notable, IRA Notable, Kirkus Best Book, NYPL Top 25, IBBY outstanding, etc. Her two earlier novels, Island's End and Climbing the Stairs, were also released to multiple (seven) starred reviews, were ALA/Yalsa Best Books, Amelia Bloomer, CCBC and Booklist Editor's Choices, and won several other honors. She has spoken at Harvard and other universities, provided commencement speeches at schools, participated on panels at venues such as the PEN World Voices Festival, and been the keynote speaker at national and international conferences and literary festivals. Padma is American and lives in Rhode Island. Visit her at www.padmasbooks.com and www.padmasbooks.blogspot.com.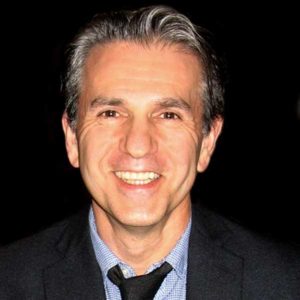 Eugene Yelchin is a Russian-born author and illustrator of children's books. In 2012 Breaking Stalin's Nose, a middle-grade novel he wrote and illustrated, received fifteen awards, including a Newbery Honor, and was translated into ten languages. In 2014 the New York Times Book Review, Bank Street Center for Children's Literature, Junior Library Guild, ALSC, and IRA named his second novel, Arcady's Goal, a Notable Book of the Year. In 2011 Won Ton: A Cat Tale Told in Haiku, a book he illustrated, received over forty awards. In 2010 the picture book Rooster Prince of Breslov, which he illustrated, received the National Jewish Book Award. In 2006 he received a Tomie de Paola award. His third novel, The Haunting of Falcon House, will be released in the summer of 2016. Visit Yelchin at eugeneyelchinbooks.com.