The following authors and scholars will be at the 2017 Neustadt Festival of International Literature and Culture. Learn about these writers below and then check the 2017 schedule to see when you can meet them!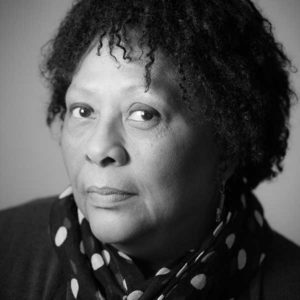 NSK Prize winner Marilyn Nelson is the author or translator of some twenty books and five chapbooks of poetry for adults and children. While most of her work deals with historical subjects, in 2014 she published a memoir, named one of NPR's Best Books of 2014, entitled How I Discovered Poetry—a series of fifty poems about growing up in the 1950s in a military family, each poem stamped with a place and date from the many places they lived, including Oklahoma.
In nominating Nelson for the 2017 NSK Prize, poet Hayan Charara wrote: "The language she uses is simple but not simplistic. The ideas and experiences can be complex and weighty, but—as with her other works—Nelson handles them with care and deliberateness, not lessening or lightening the depth of her subjects, but transforming them so that they rise to the occasion."
Her honors include two NEA creative writing fellowships, the 1990 Connecticut Arts Award, an A.C.L.S. Contemplative Practices Fellowship, the Department of the Army's Commander's Award for Public Service, a Fulbright Teaching Fellowship, a fellowship from the J. S. Guggenheim Memorial Foundation, and the Frost Medal—the Poetry Society of America's most prestigious award, for a "distinguished lifetime achievement in poetry." In 2017 she was awarded the Arnold Adoff Poetry Award, the NSK Prize, and the NCTE Award for Excellence in Children's Poetry.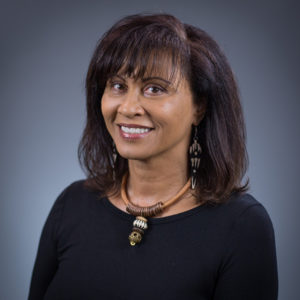 Jeanette Davidson is a professor in the African & African American Studies program at the University of Oklahoma and a faculty member in the Anne & Henry Zarrow School of Social Work. The author of African American Studies (2010), Dr. Davidson's research focuses generally on topics related to race and clinical practice and race and education, and she has published widely in these areas. Davidson is a member of the executive board of the Southwest Center for Human Relations Studies, a board member of the Institute of the Black World 21st Century, and a board member of the National Council for Black Studies. Davidson serves a number of community organizations in Oklahoma, including Public Strategies and It's My Community, organizations that work with the most economically challenged African Americans in the state of Oklahoma.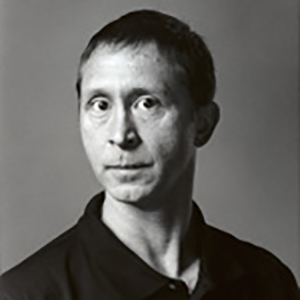 An associate professor of modern dance at the University of Oklahoma, Austin Hartel has led a distinguished career as a dancer and choreographer. Hartel was co-choreographer and a soloist for five years with Pilobolus Dance Theater, making appearances worldwide and on television, twice on the Tonight Show with Johnny Carson. In 1989 he left Pilobolus to found, with Lisa Dalton, Dalton-Hartel Dance. Hartel has danced with, among others, the José Limón Dance Company, Dances We Dance, the Frank Holder Dance Company, the Opera Company of Philadelphia, Peter Pucci Plus Dancers, and Tandy Beal. Hartel's choreographic commissions include works for Company Teatro Nuovo of Turin, Italy, Akasha Dance Company in Chicago, the National Ballet of Surinam, the Sylvia and Danny Kaye Playhouse in New York City, and the New Arts Festival in Fort Myers, Florida. Hartel joined the faculty of the OU School of Dance in 2001.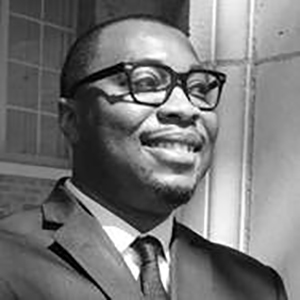 Karlos K. Hill (karloskhill.com) is an associate professor and director of African & African American Studies at the University of Oklahoma. Dr. Hill is also the founding director of the African & African American Studies Distinguished Lecture Series at the university. A frequent commentator on issues of race, equity, and social justice, his weekly podcast, Tapestry: A Conversation About Race and Culture, has a global following. His core research aim is to uncover the various ways in which racial violence has been central to the black experience in America. His books include Beyond the Rope: The Impact of Lynching on Black Culture and Memory (2016) and The Murder of Emmett Till: A Graphic History, forthcoming from Oxford University Press. Hill has been awarded several prestigious fellowships and grants and is heavily involved in community outreach and engagement.
Roxanne Lyst is an assistant professor of modern dance at the University of Oklahoma. A native of Annapolis, Maryland, she began her professional dance training in Washington DC under the mentorship of Alfred Dove and Adrian Bolton. She continued her studies at the Jacob's Pillow Dance Festival and as a fellowship student at the Ailey School. Lyst has been a member of AILEY II, the Philadelphia Dance Company, and the Alvin Ailey American Dance Theater. She has toured nationally and internationally performing works choreographed by Alvin Ailey, Judith Jamison, Robert Battle, Twyla Tharp, Ulysses Dove, Lar Lubavitch, Paul Taylor, Ron Brown, Mauro Bigonzetti, Alonzo King, and many more. She has performed independently with Hope Boykin Dance, DANCE IQUAL, and Waheed Works. She received her master of fine arts from Hollins University in 2013.
Alisa Ganieva (b. 1985) grew up in Makhachkala, the capital of Dagestan. Her literary debut, the novella Salaam, Dalgat!, won the prestigious Debut Prize in 2009. Also a journalist and literary critic, her first novel, The Mountain and the Wall (Deep Vellum 2015), was shortlisted for all three of Russia's major literary awards and has already been translated into several languages. Ganieva currently lives in Moscow. Her second novel, Bride and Groom, shortlisted for the Russian Booker Prize, is expected in English translation this year.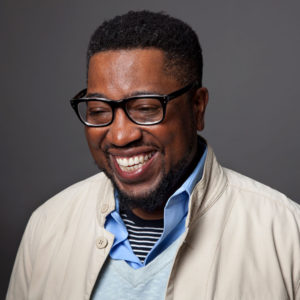 Major Jackson is the author of four collections of poetry, including Roll Deep (Norton 2015), which won the 2016 Vermont Book Award and was hailed in the New York Times Book Review as "a remixed odyssey." His other volumes include Holding Company (Norton 2010), Hoops (Norton 2006), and Leaving Saturn (University of Georgia 2002), which won the Cave Canem Poetry Prize and was a finalist for a National Book Critics Circle Award. Jackson has published poems, essays, and book reviews in American Poetry Review, Callaloo, the New Yorker, the Paris Review, Ploughshares, Poetry, Tin House, New York Times Book Review, and in several volumes of Best American Poetry. He is the recipient of a Whiting Writers' Award, a Guggenheim Fellowship, a Pushcart Prize, Pew Fellowships in the Arts, and the National Endowment for the Arts Fellowship, among other honors. He is the Richard A. Dennis Green & Gold Professor at the University of Vermont. He serves as the Poetry Editor of the Harvard Review.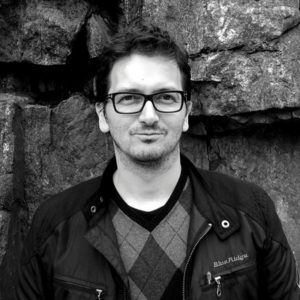 Adnan Mahmutović (b. 1974) is a Bosnian-Swedish novelist and literary scholar. He came to Sweden as a refugee of war in 1993, where he worked for a decade with people with brain damage while studying English and philosophy. He has a PhD in English literature and an MFA in creative writing. He is currently a lecturer and writer-in-residence at the Department of English, Stockholm University. As part of a global project, the Transnational Creatives and GALA Network, he has started and is managing the first MA in Transnational Creative Writing. His works include Visions of the Future in Comics (McFarland 2017), Ways of Being Free (Rodopi 2010), Thinner than a Hair (Cinnamon Press 2010), How to Fare Well and Stay Fair (Salt Publishing 2012), and Comics, War, and Ordinary Miracles (BBC Radio 4).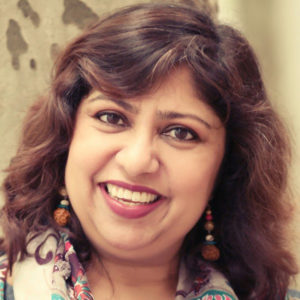 Dipika Mukherjee is a writer, poet, and sociolinguist. Her second novel, Shambala Junction, won the Virginia Prize for Fiction (Aurora Metro 2016). Her debut novel was longlisted for the Man Asian Literary Prize and republished as Ode to Broken Things (Repeater 2016). Her short-story collection is Rules of Desire (Fixi 2015), and edited collections of Southeast Asian fiction include Bitter Root, Sweet Fruit (Word Works 2017, forthcoming), Champion Fellas (Word Works 2016), Silverfish New Writing 6 (Silverfish 2006), and The Merlion and Hibiscus (Penguin 2002). She has two poetry collections: The Third Glass of Wine (Writer's Workshop 2015) and The Palimpsest of Exile (Rubicon Press 2009). She has taught language and linguistics in the United States, India, China, Netherlands, Malaysia, and Singapore and is now affiliated to the Buffett Institute for Global Studies at Northwestern University. She is equally at home in Chicago, New Delhi, and Kuala Lumpur.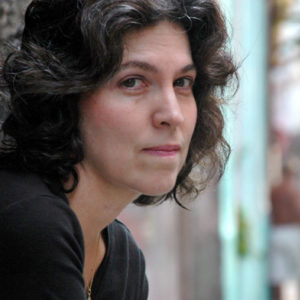 Achy Obejas is the author of the critically acclaimed novels Ruins, Days of Awe, and three other books of fiction. She edited and translated (into English) the anthology Havana Noir, and has since translated Junot Díaz, Rita Indiana, Wendy Guerra, and many others. In 2014 she was awarded a USA Ford Fellowship for her writing and translation. She currently serves as the Director of the MFA in Translation program at Mills College in Oakland, California.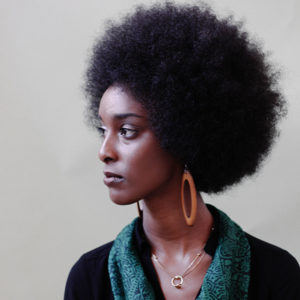 Ladan Osman was born in Somalia. She earned a BA at Otterbein University and an MFA at the University of Texas at Austin as a Michener Center for Writers Fellow. Her chapbook, Ordinary Heaven, appears in Seven New Generation African Poets (Slapering HolPress 2014). Her full-length collection, The Kitchen-Dweller's Testimony (University of Nebraska Press 2015), is the winner of a Sillerman First Book Prize. A Pushcart nominee, her work has appeared in numerous publications and has been translated into over ten languages. Her writing and photographs have recently appeared in Baffler, Columbia Poetry Review, Prairie Schooner, Rumpus, Transition, and Washington Square Review.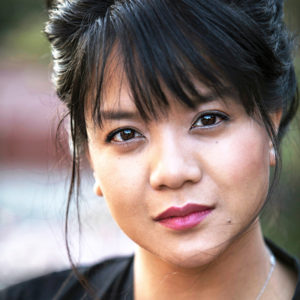 Born in Manila, Philippines, and raised in the US and Saudi Arabia, Sasha Pimentel is a poet and a professor. She is the author of For Want of Water (Beacon Press, forthcoming in October 2017), selected by Gregory Pardlo as winner of the 2016 National Poetry Series, and Insides She Swallowed, winner of the 2011 American Book Award. Selected by Philip Levine, Mark Strand, Charles Wright, Joy Williams, and John Guare as a finalist for the 2015 Rome Prize in Literature (American Academy of Arts and Letters), her work has been recently published or is forthcoming in such journals as American Poetry Review, Guernica, New England Review, and Crazyhorse, among others. She teaches in the Department of Creative Writing at the University of Texas at El Paso, on the border of Ciudad Juárez, México, to students from all over the Americas in their bilingual (Spanish-English) MFA Program, and is affiliated faculty in the Chican@ Studies Program.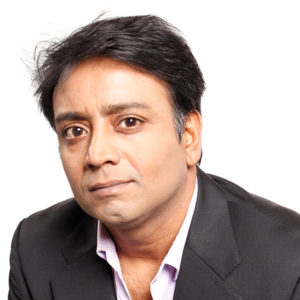 Appointed to a 2017 Radcliffe Fellowship at Harvard University, and to a 2018 Director's Visitorship at the Institute for Advanced Study, Princeton, Zia Haider Rahman is an Eric and Wendy Schmidt Fellow at New America, Washington, DC; a Senior Fellow at the Bruno Kreisky Forum, Vienna; and a Visiting Professor in the low residency MFA program in Fiction and Non-Fiction at Southern New Hampshire University. He has held the Michael & Nina Sundell and the James Silberman & Selma Shapiro Fellowships at Yaddo. In the Light of What We Know (Farrar, Straus & Giroux), a novel, was published in 2014 to international critical acclaim and won the prestigious James Tait Black Prize, Britain's oldest literary prize. It won, was shortlisted or longlisted for many other prizes, and has been translated into numerous languages. A former banker, international human rights lawyer, and anticorruption activist, he was born in Bangladesh, grew up in the projects in London, and holds British citizenship. His writing has appeared in the New York Times, the Guardian, and elsewhere.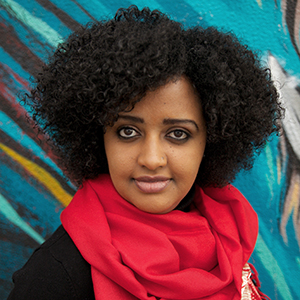 Mahtem Shiferraw is a poet and visual artist from Ethiopia and Eritrea. Her work has been published in various literary magazines, including Poets.org, Callaloo, The 2River View, Luna Luna Magazine, Diverse Voices Quarterly, Numero Cinq, The Missing Slate, and elsewhere. Her prose appears at The Long Story, Short Literary Journal, the Bitter Oleander Press, and more. Her short story "The River" received an Honorable Mention at Glimmer Train's Open Fiction Contest. In 2016 she won the Sillerman Prize for African Poets and her full-length collection, Fuchsia, was published by the University of Nebraska Press. Her poetry chapbook, Behind Walls & Glass, was published by Finishing Line Press. She is the founder of Anaphora Literary Arts, a nonprofit organization working to advance the works of writers and artists of color, co-founder of the Ethiopian Artist Collective, and executive editor of black lioness press. She is a contributing editor for Otis Books Press and curates the digital content for Anaphora. Shiferraw has served as the managing editor of Atlas and Alice literary magazine and the founding editor for The Bleeding Lion: A Journal of Arts and Letters. Her most recent work appears or is forthcoming at Barrow Street Journal, Chaos Hermeneutics Journal, At Length, World Literature Today, and more. Her poems have been included in the anthologies Coiled Serpent: Poets Arising from the Cultural Quakes and Shifts of Los Angeles (Tia Chucha Press 2016) and Leimert Park Voices Anthology (Harriet Tubman Imprint 2017). She holds an MFA in Creative Writing from Vermont College of Fine Arts.