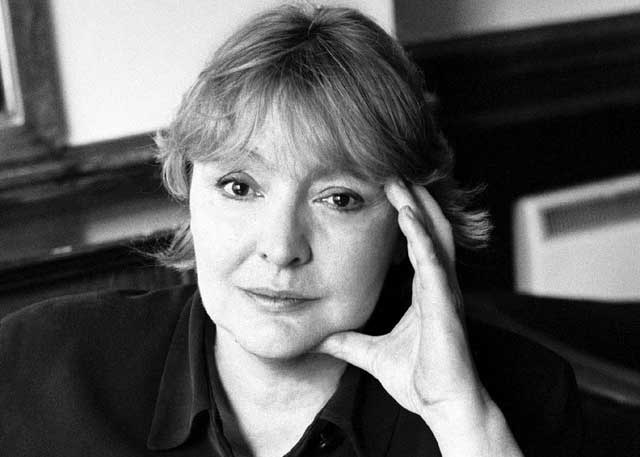 Festival to honor 2016 Neustadt International Prize for Literature laureate Dubravka Ugrešić and announce the winner of the 2017 NSK Neustadt Prize for Children's Literature
Norman, Okla. (May 10, 2016) – World Literature Today, the University of Oklahoma's award-winning magazine of international literature and culture, is pleased to announce dates for the 2016 Neustadt Festival to be hosted on OU's Norman campus. Honoring the 2016 Neustadt International Prize for Literature winner, Dubravka Ugrešić, the festival will take place Oct. 26-28, 2016.
The 2016 Neustadt Festival will formally honor the Croatian-born novelist and essayist with three days of public readings, talks and presentations, educational workshops, and cultural celebrations related to Ugrešić's life and work. Ugrešić is the 24th laureate and first female European winner of the renowned Neustadt International Prize for Literature. She was selected by a jury of nine acclaimed international authors, who chose Ugrešić from a list of elite nominees at last year's Neustadt Festival in October. Much of Ugrešić's work focuses on the plight of refugees and the theme of exile, compelling topics that will add a timely dynamic to the festival's discussions.
In fall 2016, World Literature Today will also offer a semester-long course focusing on the author, which will be taught by Prof. Emily Johnson, a noted scholar of Eastern European political rhetoric, cultural identity, and literature. "Dubravka Ugrešić defines herself as a 'citizen of literature' rather than by association with an existing political party or group," Johnson explained. "In her works, Ugrešić seeks to engage a worldwide audience in a discussion of global problems and themes. We will consider both her identity as an exile writer and the ways in which her works comment on world culture and politics today."
Festival highlights include:
An opening-night reception featuring a brief reading by Ugrešić, a celebration of WLT's 90th anniversary, and hors d'oeuvres (Oct. 26)
Panel workshops discussing the themes of Ugrešić's works, particularly the nature of a life uprooted in light of the current European refugee crisis (Oct. 26-27)
An original theatrical performance adapting one of Ugrešić's short stories, "Who Am I?," directed by Dr. Judith Pender and performed by students from OU's Helmerich School of Drama (Oct. 28)
A keynote talk by Ugrešić followed by Q&A with the audience (Oct. 28)
All festival events will be free and open to the public. In addition to students and faculty from OU, teachers and students from the Norman Public Schools and Denver's Colorado Academy will be on hand to participate.
During the festival, the winner of the 2017 NSK Neustadt Prize for Children's Literature will also be announced. An offspring of the Neustadt International Prize, the NSK Prize celebrates children's and young-adult literature. Since 2003, the NSK Prize has been awarded every other year (alternating with the Neustadt Prize) to a living writer or author-illustrator in recognition of significant achievement in children's or young-adult literature. Past winners include Mildred D. Taylor, Katherine Paterson, and Meshack Asare. Candidates for the 2017 award have been nominated by a jury of writers, which will convene in June to select a winner.
"Our organization is always excited and honored to host the winners of the two Neustadt Prizes," said Robert Con Davis-Undiano, executive director of World Literature Today. "In an age of sound bites and short attention spans, these prizes constantly ask people to focus on the fundamental human values reflected in literature and the critical issues of our time that they explore."
Full details about the festival schedule will be released later this summer.