The 2013 NSK Neustadt Prize Laureate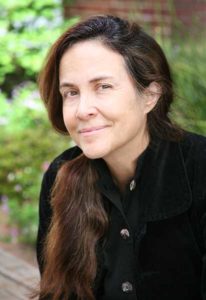 "With her powerful vision and high-quality poetry, fiction, and young-adult literature, Ms. Nye may be one of the most complete and accomplished writers in the world."—Roberto Con Davis Undiano, Executive Director of World Literature Today
Naomi Shihab Nye (b. 1952) is an American author and poet. Born to a Palestinian father and an American mother, Nye grew up straddling the lines between diverse cultures, a theme that would heavily influence her poetry. She began composing her first poems at the age of six and has published or contributed to over thirty volumes. Her work includes poetry, young-adult fiction, picture books, and novels. Nye is celebrated as a children's author for her unique sensitivity to difficult and culturally based social issues such as the post–9/11 treatment of Arab Americans in the United States.
In her nominating statement for Nye, poet Ibtisam Barakat wrote, "Naomi's incandescent humanity and voice can change the world, or someone's world, by taking a position not one word less beautiful than an exquisite poem."
Nye is the author of several collections of poetry for both adults and children. Her most notable collections include Yellow Glove (1986, Far Corner Books), Fuel (1998, BOA Editions Ltd.), and 19 Varieties of Gazelle: Poems of the Middle East (2002, Greenwillow Books). In 1997 Habibi (Simon & Schuster Children's Publishing), Nye's first young-adult novel, was published.
In addition to the NSK Prize, Nye has won many awards for her work, including four Pushcart Prizes, two Jane Addams Children's Book Awards, and the Isabella Gardner Poetry Award. Nye was also a Guggenheim Fellow in 1997 and was a finalist for the National Book Award for 19 Varieties of Gazelle.
2013 NSK Neustadt Prize Juror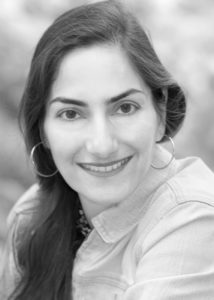 Ibtisam Barakat (www.ibtisambarakat.com) is a Palestinian American author, poet, artist, and educator who works in English and Arabic. She nominated Naomi Shihab Nye for the NSK Neustadt Prize for Children's Literature and will visit the University of Oklahoma in October 2013 when Ms. Nye receives the award. Ibtisam's memoir, Tasting the Sky: A Palestinian Childhood, about being a child in war and living under occupation, won more than twenty awards and honors, including the International Reading Association's Best Non-Fiction for Young Adults and the Middle East Council's Best Literary Book, and is now available in six languages.
Al Ta' Al-Marbouta Tateer (The Letter Ta Escapes), her book about one letter of the Arabic alphabet who refuses to do what it is supposed to do in a word, won the Anna Lindh Foundation award for best Arabic literature, Read Here, There, and Everywhere, 2011, and is currently taught in numerous Arab countries and Arabic-speaking learning communities.
Ibtisam is the founder of Write Your Life seminars, a creative-expression forum through which people from various age groups and backgrounds contribute to writing a more collective history by sharing personal narratives. An international speaker and educator, Ibtisam has spoken, performed, and led Write Your Life workshops around the world.
She represented Palestine in the World Poetry Conference in Venezuela, 2009; was the poet of the Women Speak International Gathering 2010; and was a delegate to the third UN conference on ending racism in South Africa. She is one of the fifteen international authors who contributed to Amnesty International's young-adult anthology, Free?, celebrating the sixtieth anniversary of the Universal Declaration of Human Rights.
In 2010 and 2011 she was also one of the judges in the national finals of Poetry Out Loud, the open poetry recitation contest for all high schools in the US and the Islands, run by the National Endowment for the Arts and the Poetry Foundation, through which one third of a million students participated in 2011. In summer 2013 she completed writing the manuscript of her new book, Balcony on the Moon, the sequel for Tasting the Sky, and completed another book for children in Arabic.
Jurors for the 2014 Neustadt Prize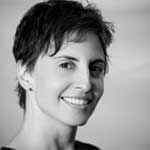 Lauren Camp
Camp is a poet, artist and performer. She is the author of a book of poems, This Business of Wisdom, and more than 150 of her poems have been publshed in journals and anthologies. Her series of jazz portraits, The Fabric of Jazz: A Tribute to the Genius of American Music, toured museums in the United States in 2004-2007.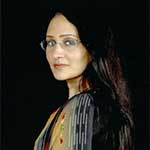 Ananda Devi
Devi, considered a childhood prodigy in her native Mauritius, first rose to prominence by winning a literary contest organized by Radio France at the age of 15. She has since become a prominent figure in French-language literature. Her novels Eve de ses Décombres, Rue la Poudrière, Le Rêve carnassier and L'Arbre-fouet have won numerous awards and recognitions. Devi also authors socio-anthropological studies in both English and French.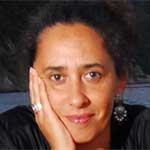 Gabriella Ghermandi
Ghermandi is an Ethiopian-Italian writer and performer. She is one of the founders of the magazine El Ghibli, and also has served as the artistic director of the cultural and arts festival Evocamondi. Ghermandi's stories have been published in several collections and journals; her first novel, Queen of Flowers and Pearls, was published in 2007.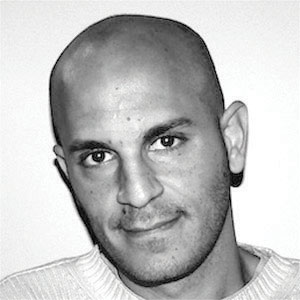 Fady Joudah
Joudah is a Palestinian-American poet and physician. He is the 2007 winner of the Yale Series of Younger Poets Competition for his collection of poems, The Earth in the Attic. His translations of Arabic poetry have earned him a PEN USA award and a Banipal Prize from the United Kingdom, and he received the 2013 Griffin Poetry Prize for his translations of Ghassan Zaqtan's poetry.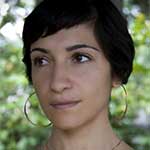 Laleh Khadivi
Khadivi is an Iranian-American novelist and filmmaker. Her first novel, The Age of Orphans, has won three awards: the Whiting Award for Fiction, Barnes & Noble Discover New Writers Award and Emory Fiction Fellowship. She recently published The Walking, the second novel in her trilogy about Kurdish immigrants. Khadivi also has worked extensively as a documentary filmmaker, most recently on 900 Women, which aired on A&E and premiered at the Human Rights Watch Film Festival.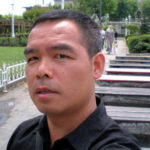 Andrew Lam
Lam is a Vietnamese-American writer and journalist. While attending San Francisco State University, he began writing for Pacific News Service and in 1993 won the Outstanding Young Journalist Award from the Society of Professional Journalists. He currently is a web editor of New American Media as well as a journalist and short-story writer. In 2005, he published a collection of essays, Perfume Dreams, which deals with issues of of identity facing Vietnamese living in the United States. Perfume Dreams won the PEN Beyond Margins Award the following year.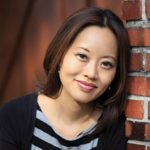 Krys Lee
Lee was born in Seoul, South Korea, but was raised in California and Washington and studied in the United States and England. Her work has appeared in the Kenyon Review, Narrative, Granta (New Voices), California Quarterly, Asia Weekly, theGuardian, New Statesman, and Condé Nast Traveller. She has been shortlisted for the BBC International Story Prize, won the Story Prize Spotlight Award, named a finalist for Best New American Voices in 2006, and received a special mention in Pushcart Prize XXXVI. She also writes reviews for theFinancial Times and San Francisco Chronicle. Drifting Houses is her first book.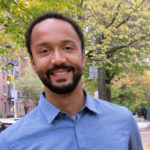 Deji Olukotun
Olukotun is the Ford Foundation Freedom to Write Fellow at the PEN American Center. He is a bar-admitted attorney whose writing has been published in numerous journals, includingGuernica, Words Without Borders and World Literature Todayas well as in international law journals. His story "Home Affairs" was nominated for the Pushcart Prize in 2010. His novelNigerians in Space will be published by Ricochet Books in fall 2013.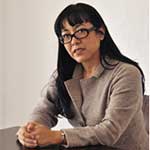 Cristina Rivera-Garza
Rivera-Garza, originally from Mexico, is an English and Spanish writer whose work has been translated into five languages. She has received various awards, including the 2001 Iberoamerican Sor Juana Ines de la Cruz-FIL and the 2005 Anna Seghers Prize. Currently, she is a columnist for the Mexican newspaper Milenio and writes a blog, No hay tal lugar.
Additional Writers
K. Anis Ahmed
Born in Bangladesh and publisher of the daily newspaper the Dhaka Tribune as well as the literary journal Bengal Lights, K. Anis Ahmed's opinion, journalism, and fiction have appeared in a variety of publications (see WLT, May 2013, 43–52). He studied with Edmund White at Brown and also with William Gass and the late Stanley Elkin at Washington University in St Louis. His first published story, "Forty Steps," was nominated for a Pushcart Prize and translated into his native Bengali by a legend of Bangla letters, Manobendra Bandopadhyay. The American edition of his first book, Good Night, Mr. Kissinger, releases fall 2013, and his first novel, The World in My Hands, will be published by Random House India in December.
Chris Heiser
Chris Heiser studied at Occidental College and New York University, where he graduated with an MA in comparative literature. After starting at nonprofit book publisher The New Press, he moved on to a career in marketing and communications before returning to the nonprofit publishing world as an editor and outreach director at the Los Angeles Review of Books. Based in LA, where he lives with his wife and daughter, he is the publisher of Ricochet Books and the executive director of Phoneme Media.
David Shook
David Shook studied endangered languages in Oklahoma and poetry at Oxford. He served as translator in residence at the Poetry Parnassus in London, where he premiered his covertly filmed documentary Kilometer Zero, featuring Equatorial Guinean poet Marcelo Ensema Nsang. His poems, translations, and essays appear widely, in magazines likeAmbit, Poetry, and World Literature Today. Wasafiri nominated his poem "Mutt Ghazal" for the 2012 Forward Prize. He lives in Los Angeles with his wife, where he is a contributing editor for Ricochet Books, edits the online broadside Molossus, and is the editorial director of Phoneme Media. His first book of poetry, Our Obsidian Tongues, was published earlier this year by Eyewear Publishing.