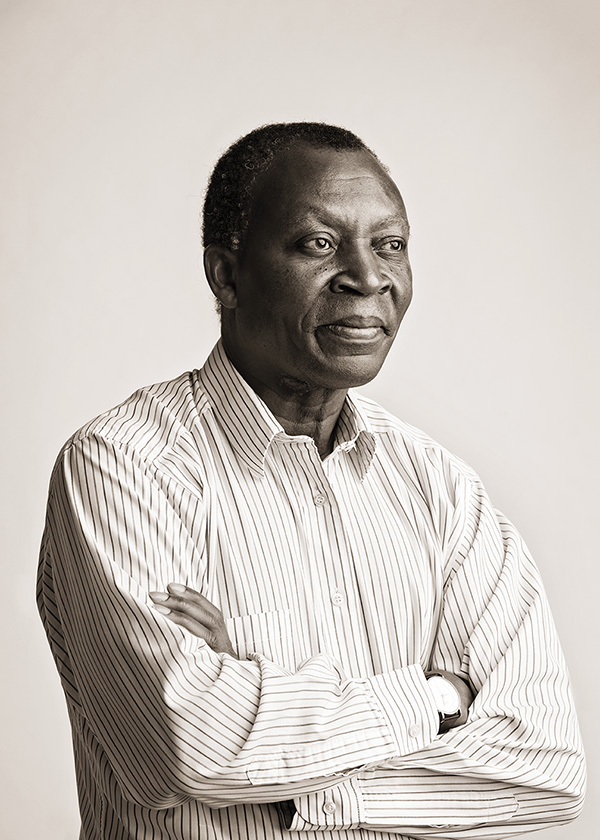 "Meshack Asare is more than a son of Ghana; having retold tales from other African countries, such as Botswana, Zimbabwe and South Africa, he is a storyteller of the continent. His oeuvre has provided generations of children on the continent with intelligent, resonant stories that have entertained and enriched in equal measure." – Nii Ayikwei Parkes, in his nominating statement
Meshack Asare is a gifted Ghanaian author-illustrator who has won international acclaim for a rare combination of literary and artistic talent, as revealed in his storybooks. He is not only a creative writer of considerable distinction but also an artist of international repute whose illustrations capture the mood of the verbal text as well as vividly evoke the desired response.
Asare has won many prestigious national and international awards as a writer and illustrator of books for children and young adults and is widely acclaimed for his skillful weaving of cultural traditions and realities of daily life into picture storybooks for children. He has been applauded for striving to celebrate both diversity and universality in his books, which have been translated into many languages: Danish, Dutch, German, Swedish, Japanese, Portuguese, Spanish, Italian, French, Russian, and other European languages in addition to being read around Africa.
He was born September 18, 1945, the second of six children to Joseph K. Asare, an accountant, and Agatha Adoma Afram, a trader, at Nyankumasi in Ghana. He studied art at the University of Science & Technology in Kumasi and became a teacher, specializing in multicultural education. While teaching, he took an extension course in educational psychology from the University of Wisconsin–Madison.
Asare published his first children's book, Tawia Goes to Sea (1970), in Ghana. The book won him the Ghana National Book Award, a UNESCO Best Picture Book from Africa citation, and was the first book from an African publisher to be translated into Japanese. His second book, Kwajo and the Brassman's Secret (1981), won the Noma Award for Publishing in Africa and the 1986 IBBY Award.
After moving to England in 1983, he studied for an MA in social anthropology at the University of London's School of Oriental & African Studies and worked in the fields of art, education, culture, and administration. During this period he published a number of books, including Katze sucht sich einen Freund (Cat in search of a friend), which won the Austrian National Book Prize (1985) and BIB Golden Plaque (1986), and Sosu's Call, which won the UNESCO First Prize for Books for Children and Young Persons in the Service of Tolerance. Since retiring, he has lived with his family in southern Germany. He is active in helping train young illustrators and writers by leading workshops and serving on juries.
Jury & Finalists for the 2015 NSK Prize

JUROR
FINALISTS
REPRESENTATIVE TEXT
Kathleen T. Horning
Peter Sís
The Wall
Eric Kimmel
Leonard Everett Fisher
The Jetty Chronicles
Elizabeth Laird
Jamila Gavin
Blackberry Blue
Kathryn Otoshi
David Small
The Gardener
Nii Ayikwei Parkes
Meshack Asare
The Brassman's Secret
J. L. Powers
Benjamin Alire Sáenz
Sammy and Juliana in Hollywood
Richard Van Camp
Julie Flett
Owls See Clearly at Night (Lii Yiiboo Nayaapiwak lii Swer): A Michif Alphabet (L'alfabet di Michif)
"No matter what others may think, to this person, the parent, Obaatan, culture is essential knowledge, the mandate to live life and express with freedom our being here in the world in ways that are recognized as human and valued by the community of human beings."
—Meshack Asare (Ghana), 2015 NSK Neustadt Laureate, "Growing Culture as Essential Knowledge," WLT 90, no. 1 (January 2016)