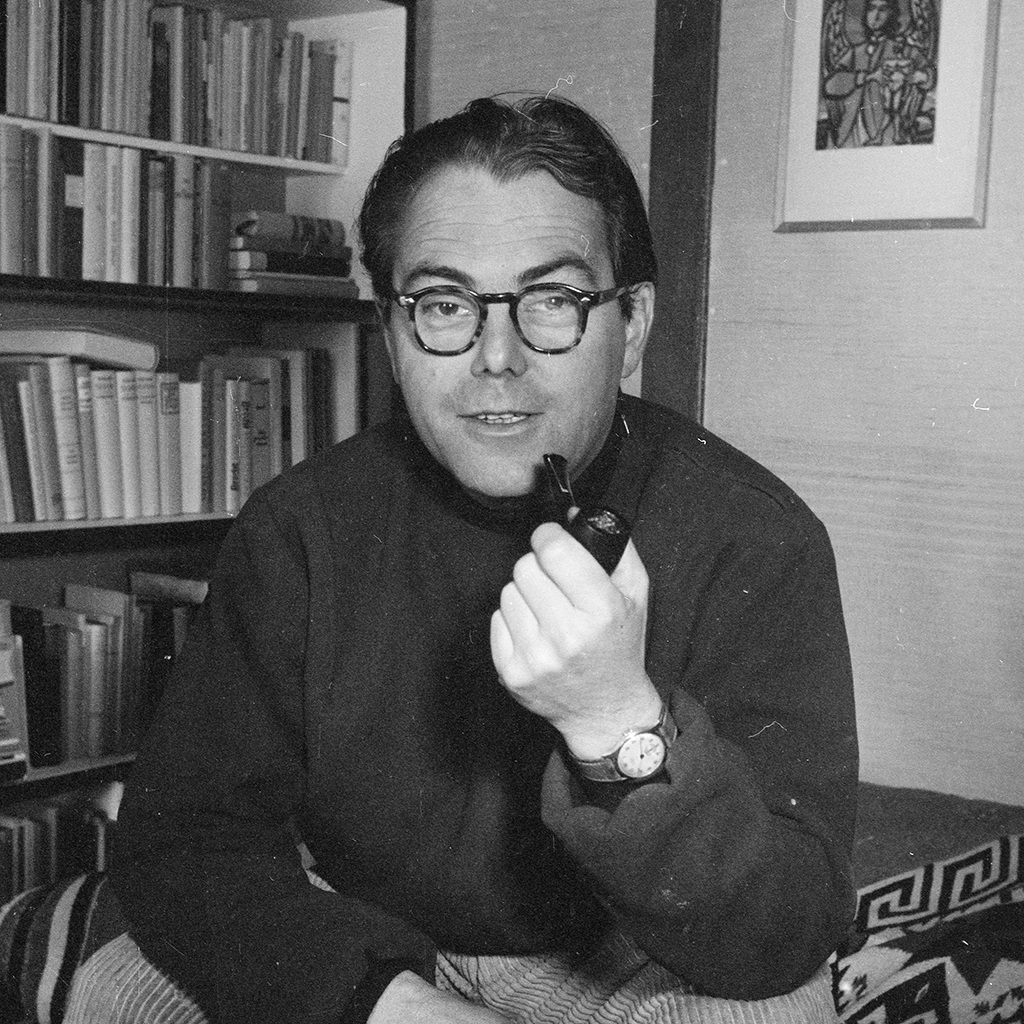 "For a spirit as genuinely cosmopolitan as Max Frisch, one could not imagine an award more appropriate than the Neustadt International Prize for Literature."—Francis Michael Sharp, "Max Frisch: A Writer in a Technological Age" (WLT 60, Autumn 1986)
Max Frisch (1911–1991) was a Swiss novelist and playwright. Frisch's father suddenly passed away while he was studying at the University of Zurich, and Frisch had to abandon his studies and take up a job as a journalist, thus beginning his lifelong career as a writer. His first novel was published in 1934. In 1936 he returned to school and graduated with a degree in architecture, but he continued to write even as his studio thrived. By 1947, Frisch had filled more than one hundred notebooks with work, but his most active writing period occurred during the 1950s and '60s. Among the major themes in Frisch's writings are identity, individuality, and political commitment. This body of work includes the novels Stiller (1954; Eng. I'm Not Stiller, 1958) and Homo faber: Ein Bericht (1957; Eng. Homo Faber, 1959). Frisch also penned several plays, many of which have been included in various collections: Andorra: Stück in zwölf Bildern (1961; Eng. Andorra, 1964), The Fire Raisers: A Morality without a Moral (1962), The Great Fury of Philip Hotz (1967), and Man in the Holocene (1980).
In his presentation of Frisch to the jury, nominating author Adolf Muschg remarked of the laureate, "Frisch is a man of personal and public courage; he has never shied from making his voice heard in matters of common concern and has never sided with the high and the mighty. He has displayed an exceptional gift for finding the right word at the right time" (WLT 60, Autumn 1986).
1986 Neustadt Jurors and Finalists

JURORS
FINALISTS
Maya Angelou (USA)
Wole Soyinka (Nigeria)
José Luis Cano (Spain)
Francisco Ayala (Spain)
Margherita Guidacci (Italy)
Primo Levi (Italy)
Shuichi Kato (Japan)
Kenzaburo Oe (Japan)
Sigurur Magnússon (Iceland)
Jorge Luis Borges (Argentina)
Adolf Muschg (Switzerland)
Max Frisch (Switzerland)
Gregory Rabassa (USA)
Günter Grass (West Germany)
Anthony Rudolf (England)
Yves Bonnefoy (France)
Iordan Chimet (Romania)
Eugène Ionesco (France)
Mordecai Richler (Canada)
Mavis Gallant (Canada/France)