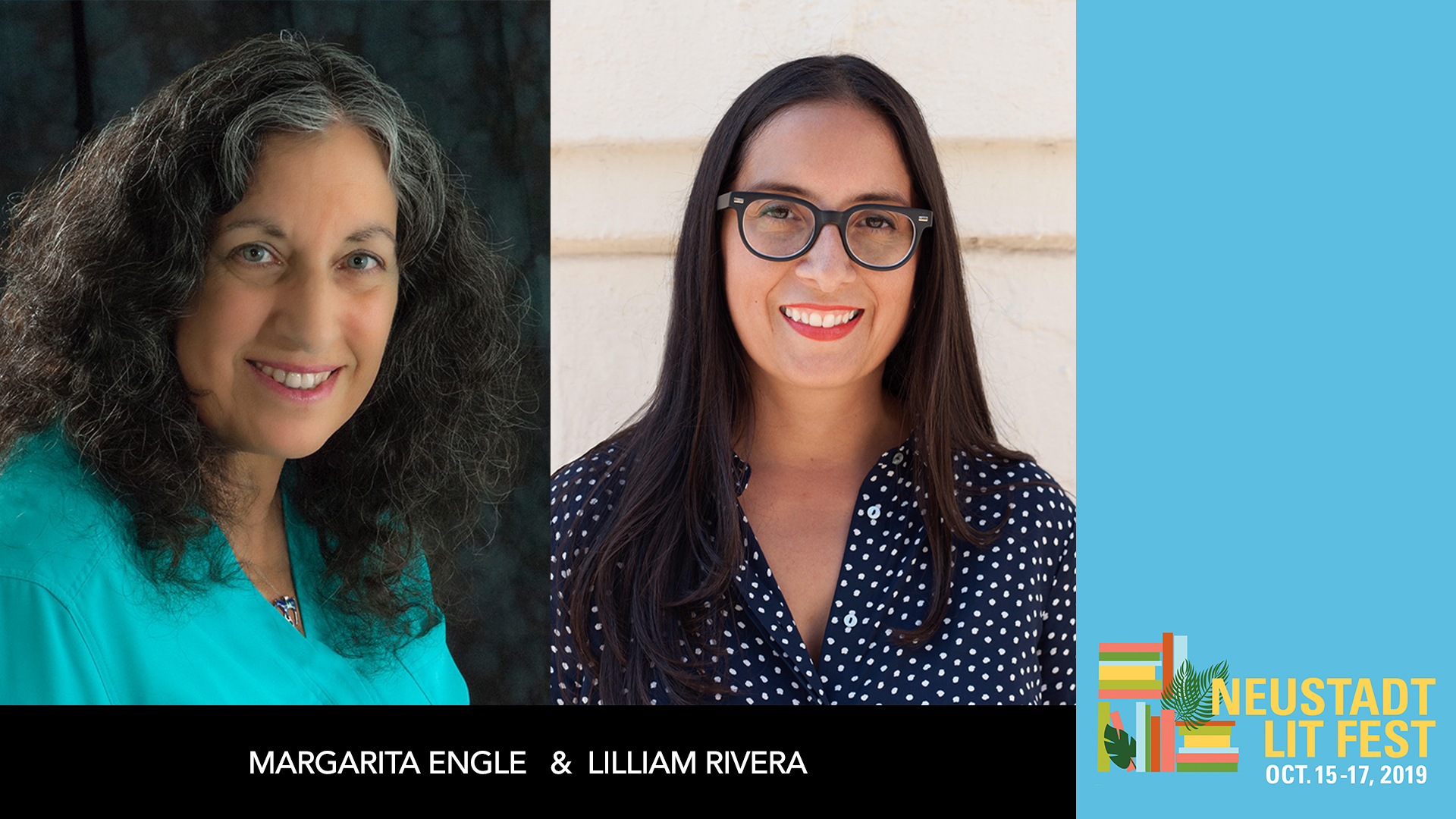 Two award-winning YA writers discuss the writing life and the inspirations behind their work. Co-sponsored by the OU School of Library & Information Studies and the OU Department of Instructional Leadership & Academic Curriculum. Please note that the event has been moved to the Scholars Room in the Oklahoma Memorial Union (OMU 315). A free lunch will be provided, but attendees must RSVP below by Monday, October 14.

Margarita Engle (b. 1951) is a Cuban American author of over two dozen books. Born in Los Angeles, she developed a deep attachment to her mother's homeland during childhood summers with relatives in Cuba. She studied agronomy and botany along with creative writing, earning a BS from California State Polytechnic University in 1974, and an MS from Iowa State University in 1977. While working toward a doctoral degree in biology from the University of California, Riverside, Engle took a creative writing seminar with Tomás Rivera, and she credits this experience as a part of what stirred her passion to write.
Engle writes many of her books in the format of verse novels, and her books have received multiple awards and honors, including the Newbery Honor for The Surrender Tree and a PEN USA Award for The Lightning Dreamer. The Poetry Foundation selected Engle to serve as the 2017–2019 national Young People's Poet Laureate and she was USBBY's 2019 nominee for the Astrid Lindgren Award, one of the world's most renowned prizes for children's literature.
Lilliam Rivera is the author of The Education of Margot Sanchez, a contemporary young-adult novel from Simon & Schuster available now in bookstores everywhere. The novel was nominated for a 2017 Best Fiction for Young Adult Fiction by the Young Adult Library Services Association (YALSA) and has been featured on NPR, New York Times Book Review, New York magazine, MTV.com, and Teen Vogue, among others. Named a "2017 Face to Watch" by the Los Angeles Times, Rivera's second young-adult novel, Dealing in Dreams, is forthcoming from Simon & Schuster in March 2019.