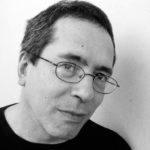 César Aira is an Argentine writer, translator, and exponent of contemporary Argentine literature. He has published over seventy books of stories, novels, and essays. He is known for his prolific rate of publication, producing two to four novella-length books each year since 1993. He has lectured at the University of Buenos Aires on Copi and Arthur Rimbaud, and at the University of Rosario on constructivism and Stéphane Mallarmé. He has also translated and edited books from France, England, Italy, Brazil, Spain, Mexico, and Venezuela. Nominated by Cristina Rivera-Garza / Representative work: How I Became a Nun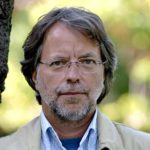 Mozambican author Mia Couto published his first poetry collection, Raiz de Orvalho (Root of dew) in 1983, and his first book of short stories, Vozes Anoitecidas, was critically acclaimed in Portugal. Couto has published four further collections of short stories and several novels. An international jury at the Zimbabwe International Book Fair named his first novel, Terra Sonâmbula (1992; Eng. Sleepwalking Land, 2006), one of the twelve best African books of the twentieth century. He has won the Latin Union literary prize, and some of his stories have been adapted for the stage. Nominated by Gabriella Ghermandi /  Representative work: Sleepwalking Land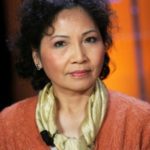 Duong Thu Huong's first novels, Journey into Childhood, Beyond Illusions, Paradise of the Blind, and The Lost Life, became best-sellers in Vietnam before they were banned. Her next three books—Novel Without a Name, Memories of a Pure Spring, and No Man's Land—have only been published in foreign countries. She was named a Chevalier de l'Ordre des Arts et des Lettres by the French government. Her latest novel, No Man's Land, was a finalist for the 2006 Prix Femina and received Elle's Grand Prix des Lectrices in 2007. Nominated by Andrew Lam / Representative work: No Man's Land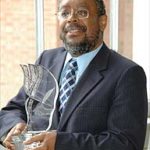 Originally from Washington, DC, Edward P. Jones is the author of the 2004 Pulitzer Prize and 2005 International IMPAC Dublin Literary Award–winning novel The Known World. The Known World was also nominated for a National Book Award in 2003 and awarded a National Book Critics Circle Award the same year. His third book, All Aunt Hagar's Children, was published in 2006 and was a finalist for the PEN/Faulkner Award. Jones was also awarded a MacArthur Fellowship in 2005 and the PEN/Malamud Award for Excellence in the art of the short story. Nominated by Laleh Khadivi / Representative work: All Aunt Hagar's Children
Ukrainian-born author Ilya Kaminsky is the author of Dancing in Odessa, which won the Whiting Writer's Award, the American Academy of Arts & Letters' Metcalf Award, the Dorset Prize, Poetry magazine's Ruth Lilly Fellowship, and was named 2004's Best Poetry Book of the Year by ForeWord magazine. His latest manuscript, Deaf Republic, won Poetry magazine's Levinson Prize. Kaminsky co-edited the Ecco Anthology of International Poetry in 2010, was awarded a Lannan Literary Fellowship in 2008, and won the Yinchuan International Poetry Prize. Nominated by Lauren Camp / Representative work: Dancing in Odessa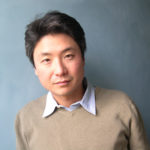 Born in Seoul, South Korea, Chang-rae Lee immigrated to the US in 1968 when he was two years old. His first novel, Native Speaker, won the PEN/Hemingway Award, the American Book Award, and the ALA Book of the Year Award. His novel A Gesture Life, focused on the experiences of a Korean comfort woman, was based on interviews with surviving comfort women. Lee currently directs the MFA program in creative writing at the City University of New York's Hunter College. Nominated by Krys Lee / Representative work: The Surrendered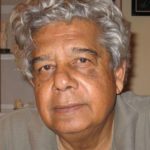 A native of Mauritius, Edouard Maunick moved to Paris in 1960 and wrote, lectured, and directed for Coopération Radiophonique. He published frequently in Présence Africaine and other European journals. His first poetry collection, Les Oiseaux du Sang, was published in 1954, followed by Les Manèges de la mer (1964), Mascaret ou le livre de la mer et de la mort (1966), Fusillez-moi (1970), Africaines du temps jadis (1976), and En mémoire du mémorable suivi de Jusqu'en terre Yoruba (1979). Nominated by Ananda Devi / Representative work: Mandela, Dead and Alive.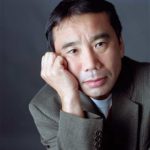 Japanese writer and translator Haruki Murakami has been praised by The Guardian as one of "the world's greatest living novelists." His short stories combine realism and surrealism and depict over-the-top characters and film noir narrative techniques. Murakami was nominated for the Neustadt International Prize for Literature in 2008 and 2010 and is the sixth recipient of the Kafka Prize for his novel On the Shore. His most recent book in English is IQ84. Nominated by Deji Olukotun / Representative work: The Elephant Vanishes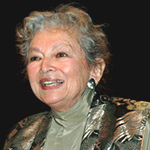 Cecile Pineda is a writer with a Mexican and French-Swiss background.  She has won numerous awards for her novels, including the Sue Kaufman Prize for First Fiction and a Gold Medal from the Commonwealth Club of California in 1986 for Face and a National Endowment for the Arts Creative Writing Fellowship.  In 1961, she moved from New York City to San Francisco, California, to work in theater and write.  She founded the The Theater of Man (1969) and has been instrumental as its director and promoter. Her collection of papers is housed at Stanford University,  and she has served as a writer-in-residence at San Diego State University and Mills College in Oakland, California, and a Distinguished Regents' Lectureship at the University of California, Berkeley. Pineda lists Samuel Beckett, Kōbō Abe, J.M. Coetzee, Gabriel Garcia Marquez, and Franz Kafka as influences.  Nominated by Lorna Dee Cervantes / Representative work: Face.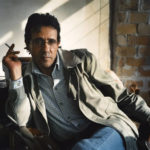 Ghassan Zaqtan is a Palestinian poet, novelist, and editor and has written many verse collections, including Like a Straw Bird It Follows Me and the play The Narrow Sea, which was honored at the 1994 Cairo Festival. He has edited the Palestine Liberation Organization's literary magazine, Bayader, as well as the poetry journal Al-Soua'ra and the literary page of the Ramallah newspaper Al-Ayyam. Zaqtan is the founding director of the House of Poetry in the city of Ramallah and has served as director general of the Palestine Ministry of Culture's literature and publishing department. Nominated by Fady Joudah / Representative work: Like a Straw Bird It Follows Me