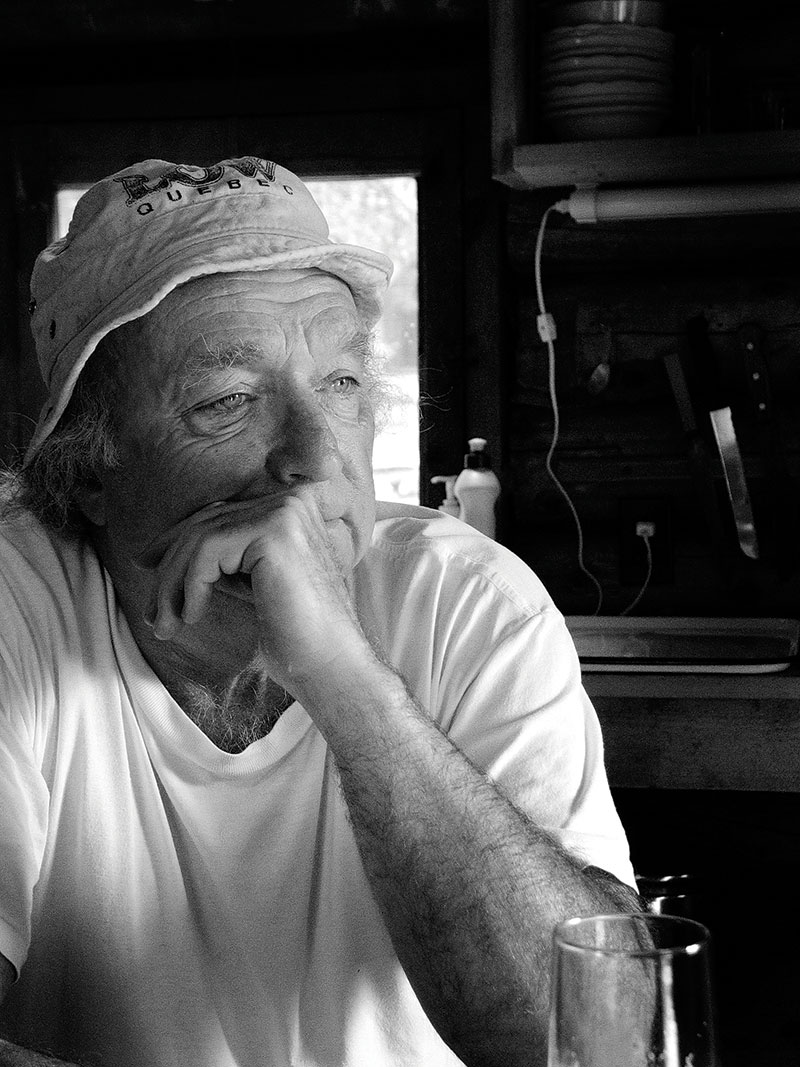 "Doyle's great gift, I feel is that he charts for us one small corner of the world and, in doing so, reveals that it is no more out-of-the-way than anywhere else, really, once you give it a listen. He puts that one small place on the map and does so with humor and a great feeling of shared humanity."—Tim Wynne-Jones, "A Tribute to Brian Doyle," WLT Vol. 80, May 2006
Brian Doyle (b. 1950) takes many of the experiences he had growing up in Ottowa, Canada as the basis for his children's books. He began writing and submitting stories to local newspapers and magazines while attending high school. After graduating with a journalism degree from Carleton University, Doyle went on to become a teacher, where he continued writing for local newspapers. His first children's book was published in 1978, titled, Hey, Dad! Doyle was eventually offered a teaching position at the Glebe Collegiate Institute, where he became the head of the English Department until 1991.
In his essay written in tribute to Doyle, author Tim Wynne-Jones notes of Doyle's writing, "He hones and tempers his prose to the human voice. He's best read aloud. He has Russel Hoban's gift for the utterly simple sentence. And at his confabulating best, Doyle reminds one of no one so much as Flann O'Brien." (WLT Vol. 80, May 2006)
Doyle's books, which also include You Can Pick Me Up at Peggy's Cove (1979), Up to Low(1982), Easy Avenue (1988), Covered Bridge (1990), Spud Sweet Grass (1992), Spud in Winter (1995), Uncle Ronald (1996), and The Low Life: Five Great Takes from Up and Down the River (1999), have been published in France, Italy, Germany, South America and Scandinavia.
In addition to his NSK Prize, Doyle's books have been awarded the Canadian Library Association's Book of the Year Award three times, for Up to Low in 1983, Easy Avenue in 1989, and Uncle Ronald in 1997. In 1998, Doyle received a special honorable mention for the prestigious Hans Christian Andersen Award.
NSK NEUSTADT PRIZE 2005

JURORS
FINALISTS
Michael Cart
Nancy Garden
Ernest Emenyonu
Ifeoma Okoye
Carol Matas
Perry Nodelman
Becky McDonald
Kevin Henkes
Naomi Shihab Nye
Ashley Bryan
Judy Pedersen
Kate DiCamillo
Judith Viorst
E. L. Konigsburg
Tim Wynne-Jones
Brian Doyle
Jane Yolen
Diana Wynne Jones
"We championed the devices generally to be considered 'literary' as appropriate in the prose and poetry that we offered to our youth. And it is with this conviction that we fight those who would dumb down, talk down, water down, overexplain, oversimplify, pander, sentimentalise, conventionalise, compromise, condescend, go down roads much travelled, and, in general, show disrespect for the natural intelligence of our youth."
—Brian Doyle (Canada), 2005 NSK Neustadt Laureate, "The World We Encounter," WLT 80, no.  3 (May 2006)